FIFA President Sepp Blatter Says He Probably Won't Step Down Until 2016
In a new interview, Blatter confirmed that he will not seek reelection to soccer's top post -- but a leadership change won't be happening soon.
Embattled FIFA president Sepp Blatter said an election to replace him will probably happen in early 2016, putting to rest weeks of speculation and seemingly contradictory statements about his departure.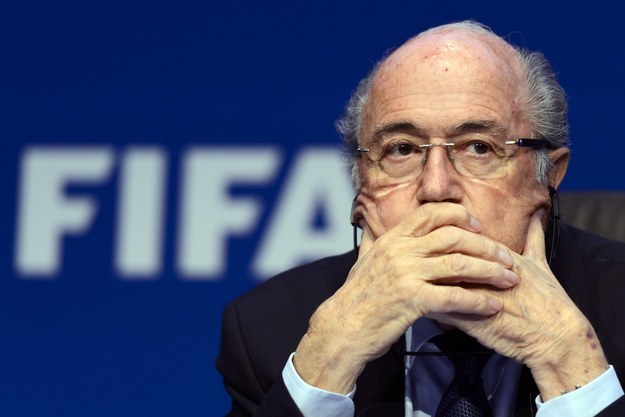 Speaking to the Swiss newspaper Walliser Bote, Blatter said that he will not be a candidate for re-election to the top post of soccer's world governing organization, the Associated Press reported.
"I am not a candidate, but the elected president," Blatter told the newpaper. "And I want to hand over FIFA in good condition."
However, Blatter said the election to replace him probably wouldn't happen until early 2016. He explained the timing by saying that FIFA rules require a four-month election campaign, noting also that the Club World Cup is scheduled for December.
The interview with Walliser Bote took place several days ago and was published Saturday.
Blatter called the decision to leave the post "definitely liberating."
"It was the only way to take away the pressure from FIFA and my employees, including (pressure) from the sponsors," Blatter said. "To remove FIFA and me personally from the line of fire."
Blatter's comments come after he initially indicated he was stepping down, then seemingly contradicted himself weeks later.
Blatter made headlines on June 5 when, in the wake of a corruption scandal that rocked FIFA, he apparently announced his resignation. In his statement, Blatter said that FIFA "needs an overhaul" and he would consequently not seek reelection.
Blatter also said in the statement that he planned to push for an election "at the earliest opportunity."
Though the announcement was widely described as Blatter's resignation, he later told Swiss newspaper Blick "I did not resign."
FIFA downplayed the comments, saying they did not contradict his earlier statement.
Blatter's comments were delivered even as the ongoing corruption case into top FIFA officials continues.
News of the case broke in May when police arrested seven officials at a gathering in Zurich, Switzerland. A total of 14 officials and executives were later indicted in the U.S. on corruption charges.
Blatter was not among those indicted, but officials have said he was the subject of investigation.