Senator Cruz: "President Obama's Laws" To Blame For Flood Of Undocumented Children
The 2016 presidential hopeful drew a not-so-subtle connection between himself and conservative icon Ronald Reagan.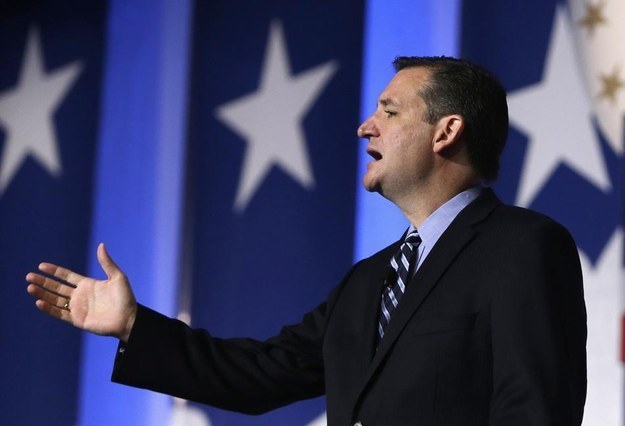 DALLAS, TEXAS — Republican Senator Ted Cruz Saturday accused President Obama of causing the flood of undocumented children and families that have hit the nation's southern border this year, arguing the White House's administrative actions encouraged the mass exodus from Central America.
Tens of thousands of of children and families have fled the violence of Central America and come to the United States to seek asylum this year. The flood of undocumented migrants has become an election year issue, and during an event hosted by Dallas radio station The Answer, Cruz said the "humanitarian crisis" on the U.S.-Mexico border is Obama's fault.
"The direct cause of that crisis is President Obama's laws," Cruz said, arguing that the November election will be a "referendum on amnesty."
Cruz also linked the ongoing Ebola pandemic to immigration. But unlike other Republicans who have claimed immigration could bring Ebola to the United States, Cruz appeared to argue it could create a new wave of migrants into the U.S., saying "if Ebola is transmitted to Central or South America, we will see a mass migration."
Cruz's immigration comments were part of a "seven victories" speech he gave on the battles conservatives have scored. Immigration was sixth victory Cruz listed and, along with Obamacare, was still "fixin'" to be completed.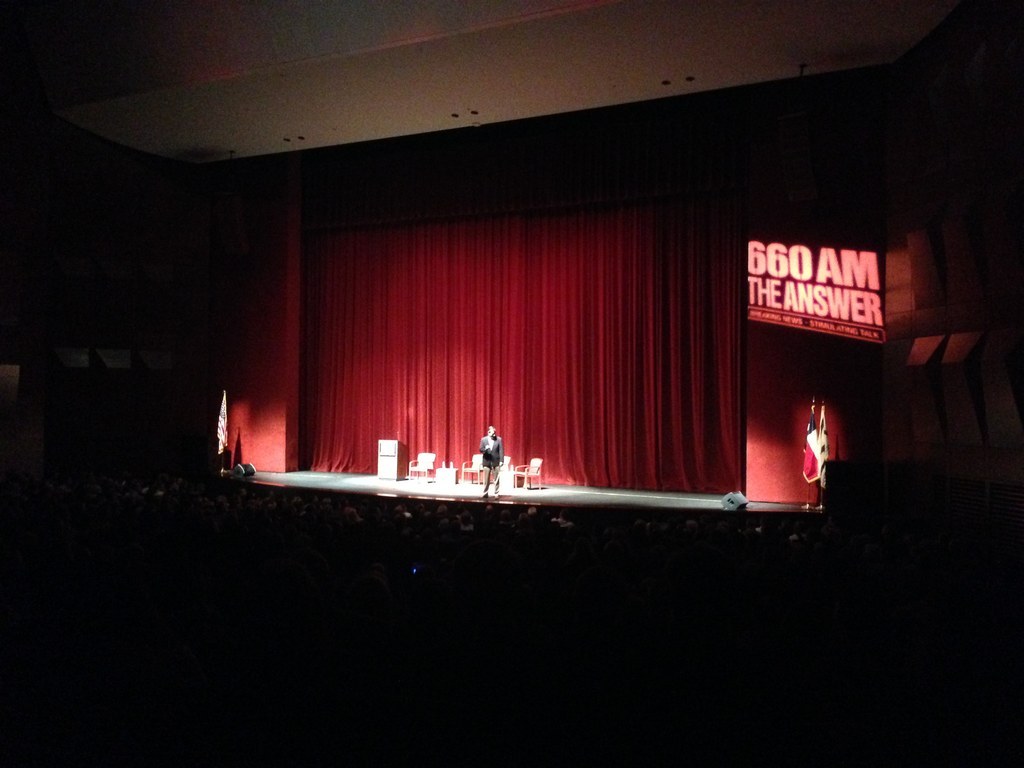 Cruz led with a pair of jokes about Obama and Hillary Clinton trying to jump the fence at the White House. He quipped that when Clinton tried to get in the Secret Service stopped her and said "I'm sorry Hillary, not yet." Cruz paused, then added, "and not ever." The crowd ate it up.
Toward the end of the speech, Cruz was more direct about the 2016 election. Drawing a parallel to the present, he said "it took Jimmy Carter to give us Ronald Reagan."
The audience erupted into shouts, with a few yelling about Cruz as a potential candidate. Cruz, who is a likely 2016 presidential contender, merely smiled and shook his head.
"As a result of Barack Obama two things are going to happen," Cruz said when the shouting and applause died down. First, he explained, Republicans will retake the Senate in November. Then, in 2016, they'll take the presidency as well, with someone who "is willing to sign legislation repealing every word of Obamacare."