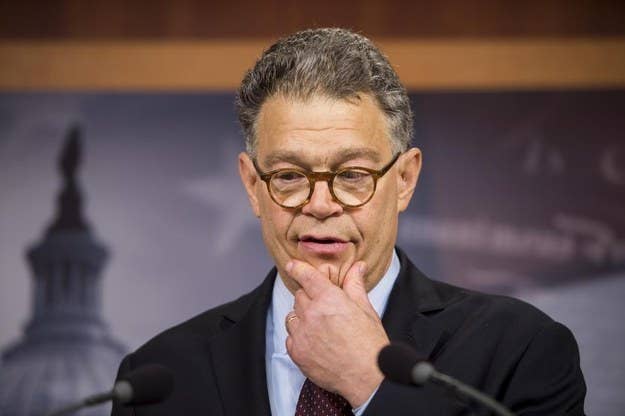 Minnesota Sen. Al Franken sent a lengthy letter to Uber Wednesday citing a recent BuzzFeed News report and saying he was "troubled" by the company's privacy policies.
The report, published Monday, mentioned comments by Uber senior vice president Emil Michael in which he suggested hiring people to mine the personal information of journalists. The report also revealed that the general manager of Uber NYC accessed the profile of a BuzzFeed News reporter.
Franken's letter says the reports "suggest a troubling disregard for customer's privacy, including the need to protect their sensitive geolocation data." Franken also cites the company's response to the recent reports — both statements and blog posts from a spokeswoman — but says that response does not match information on Uber's website.
"This raises serious concerns for me about the scope, transparency, and enforceability of Uber's policies," Franken said.
Later in the letter, Franken quotes a second BuzzFeed News report about a tool known as "God View," which reportedly allows company employees to track customers. Franken notes that the tool apparently was used to track a journalist, and "it appears that on prior occasions your company has condoned use of customers' data for questionable purposes."
Franken's letter includes 10 questions on Uber's use of customer data and what, if any, disciplinary action was taken against Michael over his suggestion to dig up dirt on journalists.
Privacy concerns are nothing new to Franken, who in the past has raised questions about Apple's iPhone fingerprint scanner and so-called "stalking apps," among other things.
In the wake of the BuzzFeed News reports, potential discipline for Michael also has been widely discussed. Uber CEO Travis Kalanick has condemned Michael's comments and indicated Tuesday on Twitter that they offer a learning experience.
Franken's letter asks for answers to his questions by Dec. 15.