Secret Service Agent Chatting On Cell Phone Missed White House Intruder
A new review points to a series of Secret Service failings as the reason Omar Gonzalez managed to penetrate the White House in September.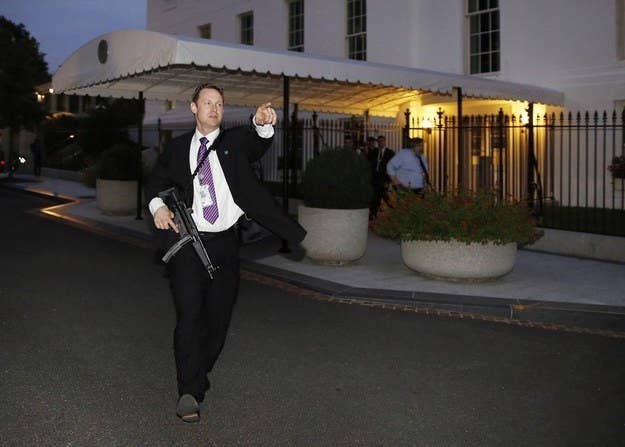 An intruder managed to scale the White House fence, jog across the lawn and make it inside the presidential residence after a series of Secret Service failures, a new review has found.
The Department of Homeland Security review explores how 42-year-old Army veteran Omar Gonzalez penetrated the White House on Sept. 19. After Gonzalez was finally arrested, officers discovered he was carrying a knife. Investigators also later found hundreds of rounds of ammunition in his car.
According to the review, Gonzalez climbed the fence at 7:19 p.m. Secret Service agents on the sidewalk saw him and ordered him to stop but he ignored them and scaled the fence anyway.
As Gonzalez crossed the lawn, two agents heard a commotion and ran toward him with their guns drawn. However, the agents didn't fire because Gonzalez didn't appear to be armed. Gonzalez then ran into some bushes and eluded his pursuers.
A Secret Service canine agent in the area didn't hear the alarms and radio alerts about the intrusion because he was talking on his personal cell phone at the time and didn't have his earpiece in. The agent, who left his second radio in a locker, only learned that Gonzalez was on the grounds when he looked over and saw another agent chasing after him.
The canine agent and his dog ultimately began chasing Gonzalez 11 seconds after he hopped the fence, but it wasn't soon enough to catch him before he disappeared into the bushes.
Gonzalez soon emerged from the bushes, ran up a set of stairs, and barged through a set of unlocked doors. An agent outside mistakenly thought the doors would be locked. As Gonzalez entered, an agent positioned inside was knocked down. She got up and tried to stop the intruder but failed "because of the size disparity between the two."
Gonzalez briefly managed to walk around inside the White House before other agents rushed to the scene and subdued him.
In the months leading up to the intrusion, Gonzalez had frequent contact with law enforcement but each time was set free.
The review documents a pair of run-ins Gonzalez had with police in July. During the first incident, on July 19, a Virginia officer stopped him for driving violations, then found 11 guns in his car. Gonzalez was arrested but later released on bond. During the second encounter with police, on July 21, officers searched Gonzalez's car and found "a map of Washington, D.C., with the White House and two other sites highlighted."
The map was reported to the local Secret Service office and prompted authorities to open a report on Gonzalez. He was subsequently interviewed on Aug. 15.
Later, on Aug. 25, Gonzalez showed up outside the White House with a "hatchet concealed underneath his clothes," the review reveals. Secret Service agents talked to Gonzalez that day, but released him because he wasn't breaking the law. A few minutes later agents re-interviewed Gonzalez and searched his car. They found "several empty firearms cases, four hatchets, several bottles of urine, and camping gear." He still wasn't breaking the law, though, so they let him go.
Gonzalez showed up outside the White House next day, but only had a pocket knife and was released.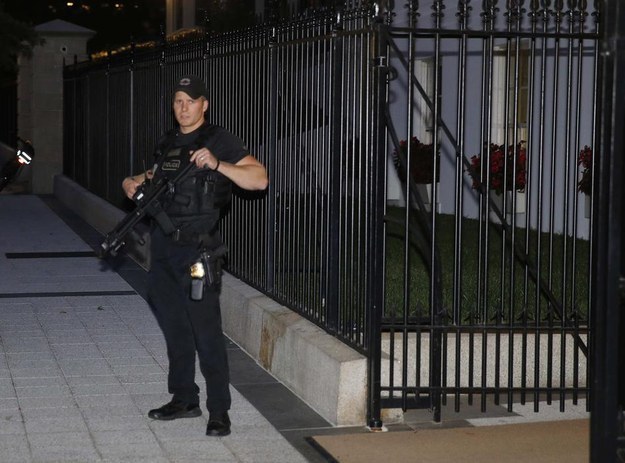 The review ultimately blames the success of Gonzalez's intrusion on staffing problems, equipment failures, and other factors.
The review states that "staffing shortfalls" have led to regular training not taking place. Staffing practices also meant that junior officers were overrepresented the day the intrusion took place. Moreover, the review faults "a combination of technical missteps, lack of radio discipline, improper use of equipment, and aging infrastructure." The review mentions multiple moments during which agents either didn't see that alarms had gone off, had their alarms muted, or only heard incomplete communications.
Other contributing factors include nearby construction cutting down on visibility, a lack of integration among law enforcement databases, and the failure of agents to provide enough detail about what was happening.
The incident came after a series of Secret Service security breaches. Director Julia Pierson resigned less than two weeks after Gonzalez's intrusion.