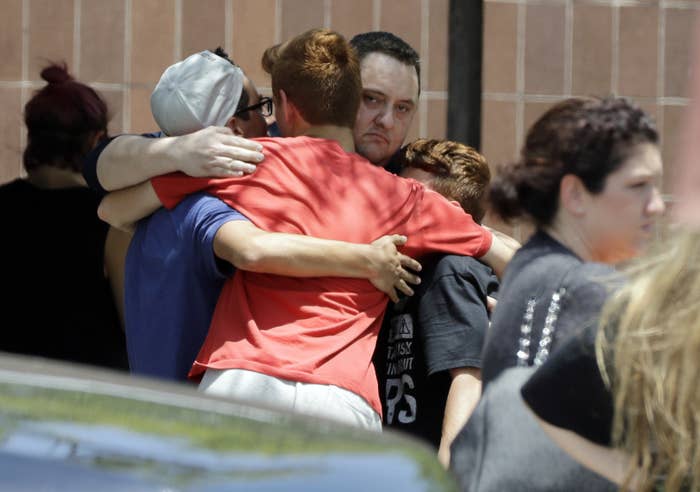 Ten people died Friday when 17-year-old Dimitrios Pagourtzis opened fire at a high school in Santa Fe, Texas.
Victims of the shooting include students and staff members at the school. Texas Gov. Greg Abbott said Friday that Pagourtzis was in custody because he failed to go through with his initial plans to kill himself.
The Galveston County Medical Examiner's Office and the Galveston County Sheriff's Office confirmed the names of all 10 victims Saturday.
Chris Stone, 17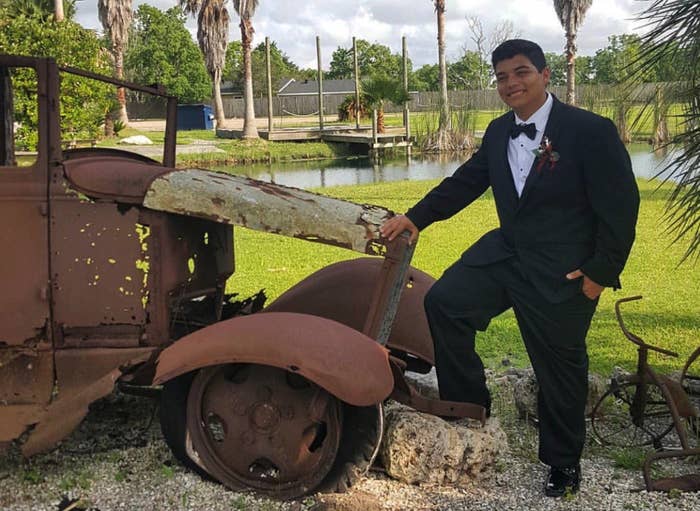 Chris Stone was a center on the high school's football team, according to 17-year-old Aidan Gomez, who is also a player.
Stone would "do anything for anyone," Gomez told BuzzFeed News, calling him a "nice, outgoing kid."
"He was down-to-earth, and liked football, to hang out with friends, and relax," Gomez said. "Our next football season is going to be dedicated to him."
Stone's sister, Mercedez, said her brother loved his PlayStation 4 and that many of his friends were gamers.
"He was a great boy," she wrote in a message to BuzzFeed News. "Adventurous — willing to try anything: mountain-hiking Colorado, jet-skiing, parasailing in Mexico, zip-lining in Alabama."
Mercedez said "he was not the biggest" football player on the team, but he "had lots of heart."
"He was always there if someone needed someone to listen or some cheering up," she wrote. "One of the most understanding, open-minded kids I know."
At a vigil Friday night, Nick Swift, 17, told BuzzFeed News he was friends with Stone and had spent the day calling hospitals hoping to find him.
"We called about nine hospitals trying to figure out where he was at and none of them knew," he said.
Swift was devastated to later discover Stone was among the victims.
"I've known him since I was 7," Swift said. "Everybody loved him. There's nothing bad you can say about Chris."
Ann Perkins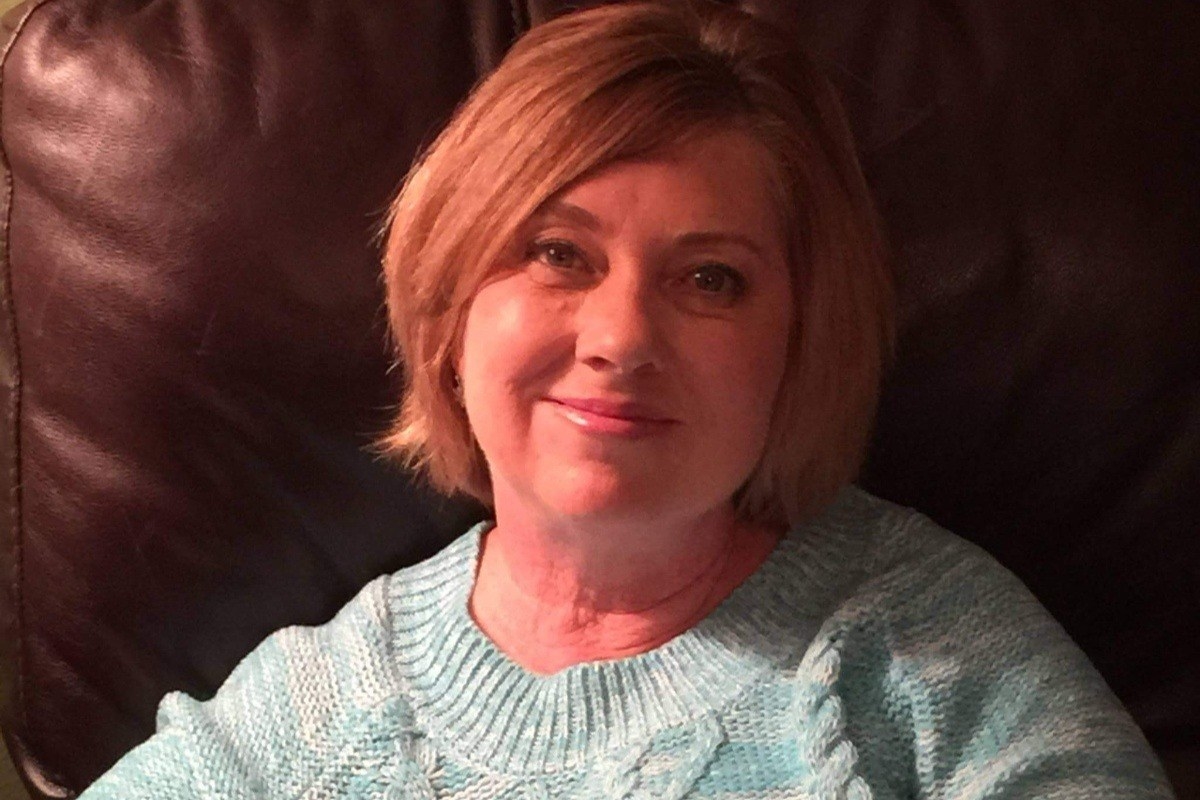 Ann Perkins was a substitute teacher at the school who was praised on Twitter Friday as a "beloved teacher, family friend, & woman."
Both CBS and her daughter's dance studio stated that Perkins was among the victims, before the county sheriff and medical examiner confirmed.
"I would like the world to remember her as a hero, of course, a hero that gave herself to get other people out and safe in time," Perkins' daughter, Ashley Perkins, told local media.
A GoFundMe page set up for Perkins also said she "protected her students in her last moments."
The family also released a statement over the weekend, requesting privacy and writing, "We know Ann would want the students and faculty of Santa Fe High School, to whom she lovingly dedicated so much of her time, to remember to keep their hearts open, to discuss their feelings with family members, friends, and counselors in order to successfully conquer this tragedy."
Two former students wrote on Twitter about how one student used to call her "Grandma Perkins," since they shared the same last name.
"Grandma Perkins was the sweetest lady in the whole world," he wrote.
On her Facebook page, Perkins listed her hometown as Galveston, Texas, and said that she was married.
Sabika Sheikh, 18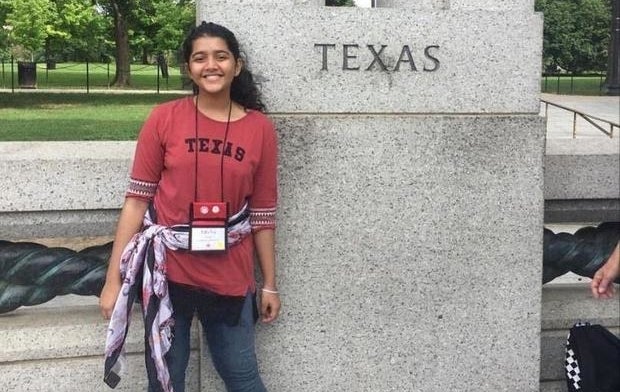 Sabika Sheikh, an exchange student from Pakistan, was killed in the shooting, the Pakistani Embassy in Washington, DC, confirmed on Twitter.
"Our thoughts and prayers are with Sabika's family and friends," Aizaz Ahmad Chaudhry, the Pakistani ambassador to the US, said in a statement.
Sheikh had been participating in the State Department–sponsored Kennedy-Lugar Youth Exchange and Study program.
"We send our deepest condolences to Sabika's family and friends," the State Department said in a statement. "Ambassador Hale is reaching out to the family."
On Sunday, Sheikh's loved ones celebrated her memory at the Masjid al-Sabireen mosque.
"I want y'all to know how brave she was," Sheikh's Texas host mother, Joleen Cogburn, told the crowd. "I always told her, 'Sabika, you have a warrior's heart.'"
Angelique Ramirez, 15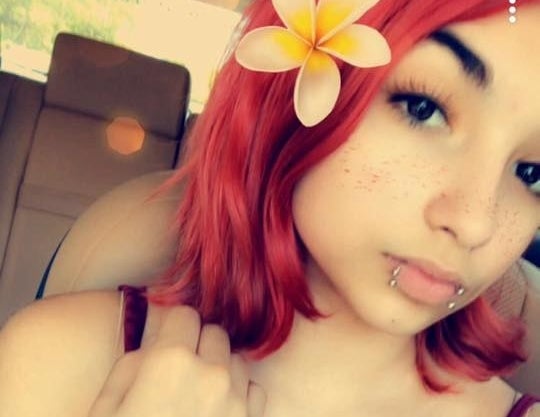 Family members first confirmed to local outlet KHOU that student Angelique Ramirez was among the victims in the shooting.
A woman identifying herself as Ramirez's aunt posted on Facebook Friday afternoon that family members initially could not find Angelique. She later updated the post, writing that "with a broken heart and a soul that just can't process all this right now, I have to announce my niece was one of the fatalities."
Araceli Ramirez, who on Facebook described herself as Angelique Ramirez's sister and best friend, wrote that the teen was "so outgoing, so precious, kind, beautiful, smart."
Santa Fe High student Hailey Wittwer told BuzzFeed News she met Angelique in junior high.
"I called her Angel," said Wittwer, 14. "We were best friends until I moved in eighth grade. We still kept in touch. She'd come and hang out at my grandpa's house, and we'd go swimming."
Wittwer said they didn't talk as much since she moved to a nearby city, Alvin, but recalled how her "cool friend" dyed her hair green and then pink and got a lip piercing.
"She was really beautiful," Wittwer said.
Cynthia Tisdale, 63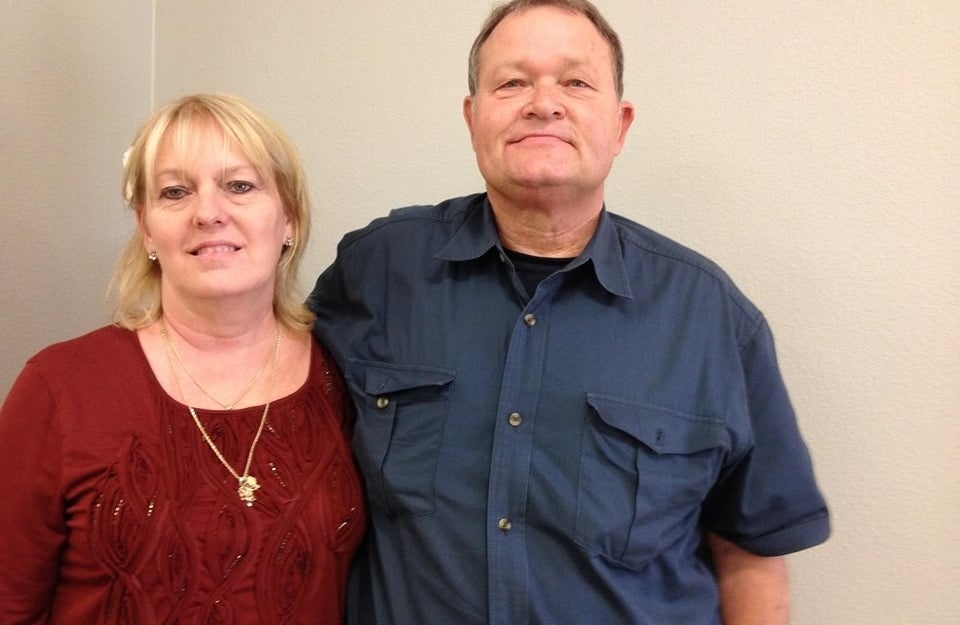 The brother-in-law of Cynthia Tisdale, 63, confirmed on Facebook that she had been killed. Tisdale was a substitute teacher at the school, survived by her husband, children, and grandchildren.
She was also a member of Anchor Bible Baptist Church in Pharr, Texas, according to her brother-in-law, John Tisdale.
"We never know when our death will come," he wrote. "Cynthia planned on one day retiring and being a full-time grandmother. It will never happen."
On her Facebook page, Tisdale said that she was originally from Thibodaux, Louisiana, and lived in Dickinson, Texas.
Cynthia's niece, Leia Olinde, told the Associated Press that she had "never met a woman who loved her family so much."
Shana Fisher, 16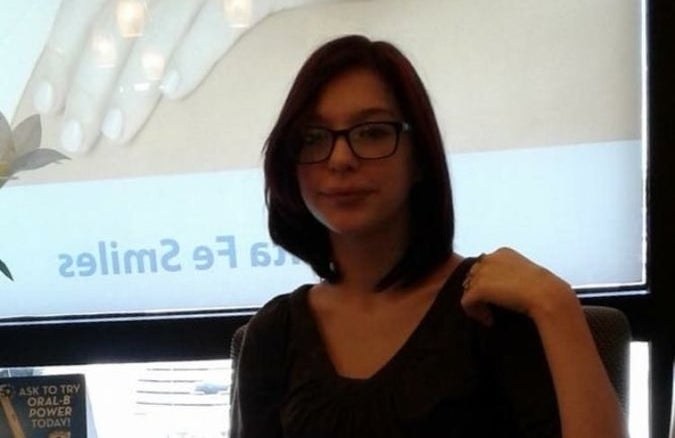 Student Shana Fisher was first reported missing shortly after the shooting, and family members later confirmed to multiple local media outlets that she was among the victims.
Candi Thurman, who said on Twitter that Fisher was her niece, tweeted that at the time of the shooting Fisher was in an art room at the school.
Another of Fisher's aunts, Ericha Fisher Harris, wrote on Facebook that she had just turned 16.
"She should be worrying about getting her driver's license, making plans for summer break, maybe start thinking junior year and making plans for college and what she wants be when she grows up," Harris wrote. "She should be at home rolling her eyes from fighting with her little sister. She should be worrying about young love, and getting her heart broken. She should be doing all of the things that teenagers go through."
Fisher's mother, Sadie Rodriguez, said Saturday she believed her daughter was intentionally targeted by Pagourtzis, the Associated Press first reported.
Rodriguez told BuzzFeed News via Facebook that Shana had had problems with the suspect in the four months leading up to the shooting.
"He kept making advances on her and she repeatedly told him no," Rodriguez said. "He continued to get more aggressive."
Rodriguez said the suspect was an ex-boyfriend of her daughter's best friend, and that her daughter "finally stood up to him" recently.
"A week later, he opens fire on everyone," she wrote.
Kimberly Jessica Vaughan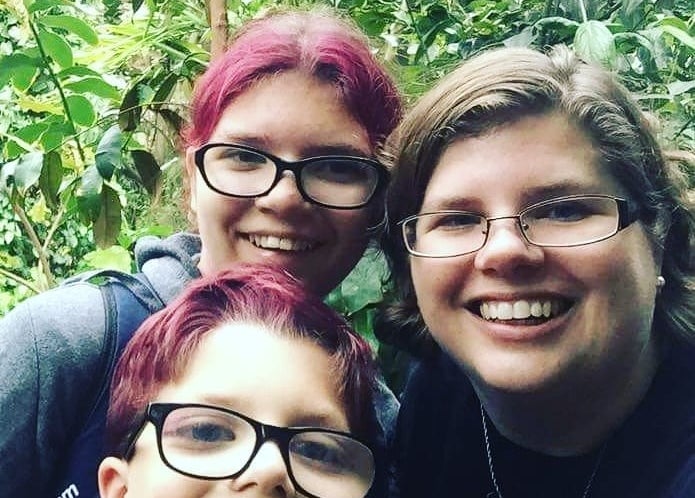 Kimberly Jessica Vaughan, who was reported missing by her mother, Rhonda Hart, shortly after the shooting, was later found to have been killed in the attack.
Vaughan had frequently posted photos on Facebook with her family and of her cat.
"My daughter was in first period art class at Santa Fe high school today," Hart wrote on Facebook. "There was a shooter."
Hours later, Hart urged people to "call your damn senators," adding, "We need GUN CONTROL. WE NEED TO PROTECT OUR KIDS."
A friend of Hart's also wrote on Facebook that Vaughan "is now in heaven."
Monday, Vaughan's mother wrote on Facebook that people who wanted to honor her daughter could put red streaks in their hair, which she had loved.
Christian "Riley" Garcia, 15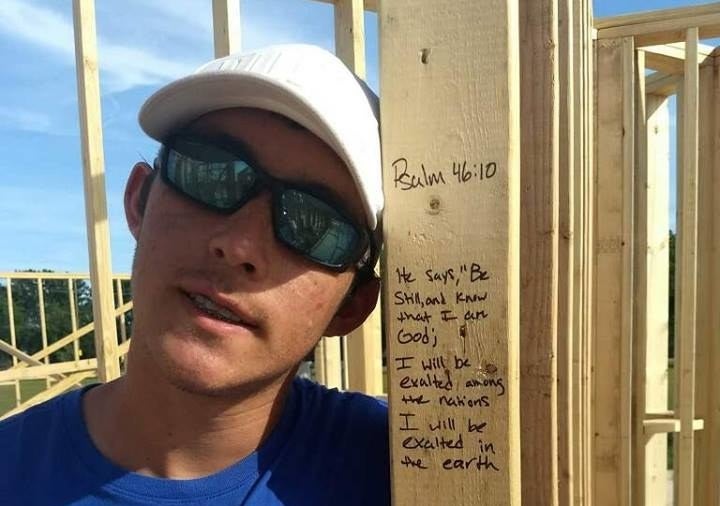 Crosby Church posted a remembrance of 15-year-old Garcia on Facebook Friday, along with a photo of him and scripture written on the doorframe of what was to be his new bedroom.
"He has grown up in our church, I baptized him many [years] ago," the pastor wrote. "I just left his wonderful, loving family and extended all of the prayers and love for them from our Church."
The passage Garcia had chosen reads, "He says, 'Be still, and know that I am God; I will be exalted among the nations. I will be exalted in the earth.'"
Garcia's cousin wrote on Twitter, "Riley your name will live on forever."
Jared Conard Black, 17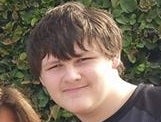 Jared Conard Black was also among the students killed, his family first confirmed to local media. His uncle told KTRK-TV that Jared celebrated his 17th birthday two days before the shooting.
According to a GoFundMe set up by a family friend to raise money to bring family members from California to Texas for the funeral, Jared's father "sat in misery for 13 hours not knowing if [his son] was one of the victims. Then he got the devastating news after 6 pm."
According to Black's Facebook page, he was a fan of anime.
A friend wrote on Twitter he also loved "art, wrestling, and wolves."
Aaron Kyle McLeod, 15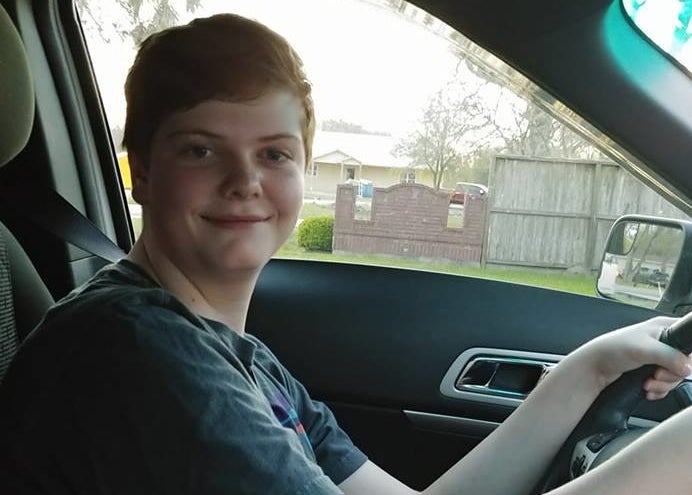 The family of Aaron Kyle McLeod, 15, told local media that he was among the dead on Friday.
Saturday evening, locals had left bouquets of blue and yellow flowers outside his home, the Houston Chronicle reported.
A neighbor remembered him to the paper as a "special kid" and "good young man."
A friend, Kali Reeve, 15, told the outlet that McLeod was a cheerful person who liked to joke around.
"He was never one to be a sad or down person; he always had to joke or laugh about things," Reeves said. "He was just outgoing and super sweet. He definitely didn't deserve this."
CORRECTION
Cynthia Tisdale was 63. A previous version of this post misstated her age.