Santa Barbara Shooting Victim's Father Demands Change As Thousands Mourn At Memorial
During a memorial Tuesday at the University of California, Santa Barbara, the father of one victim in Friday's mass shooting led the crowd in a chant for "not one more" similar tragedy.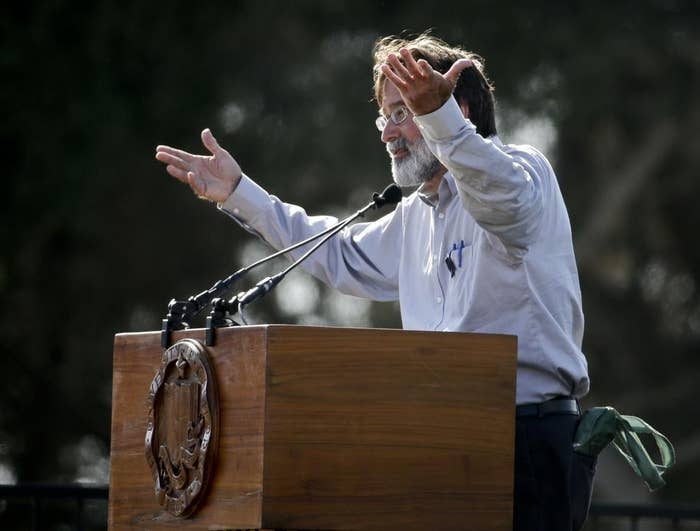 The University of California, Santa Barbara, canceled classes Tuesday and held a memorial for six students who were murdered Friday night.
The killings happened as Elliot Rodger went on a violent rampage around Isla Vista, near the school's campus. Another 13 people were injured.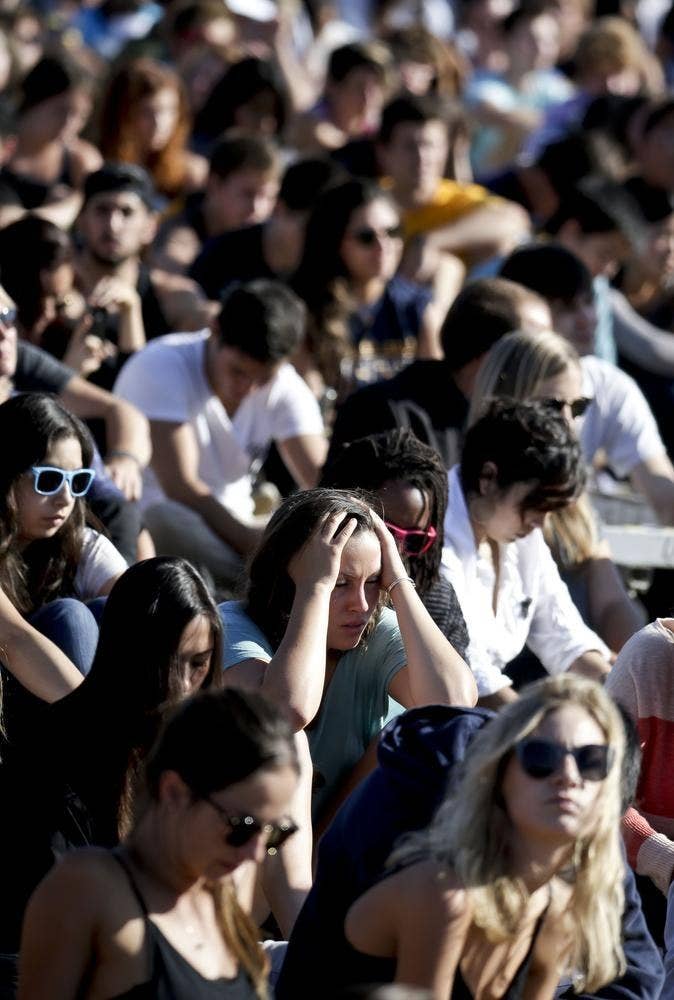 Richard Martinez — father of victim Christopher Michael-Martinez — spoke at the memorial and called the killings "unbelievable."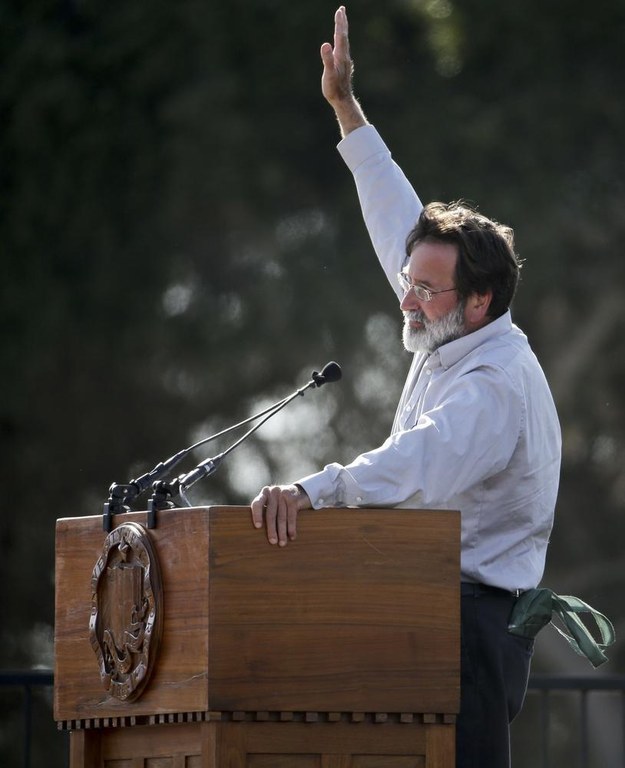 He went on to lead the crowd in a chant of "Not one more."
"Life doesn't have to be like this," Martinez said to the crowded stadium of mourners. He went on to criticize politicians who he said have done nothing to stop the kind of violence that killed his son.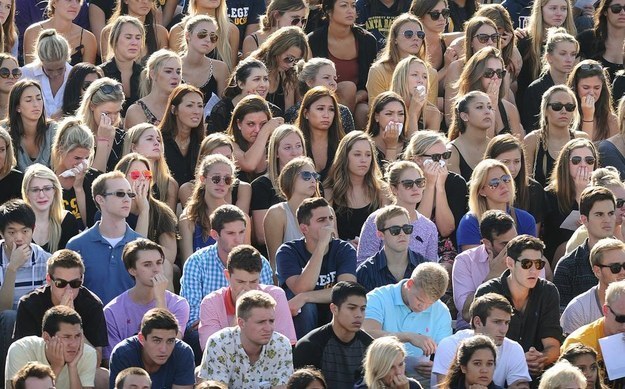 Martinez encouraged the crowd to reach out to lawmakers in hopes of finding ways to stop similar violence from happening in the future.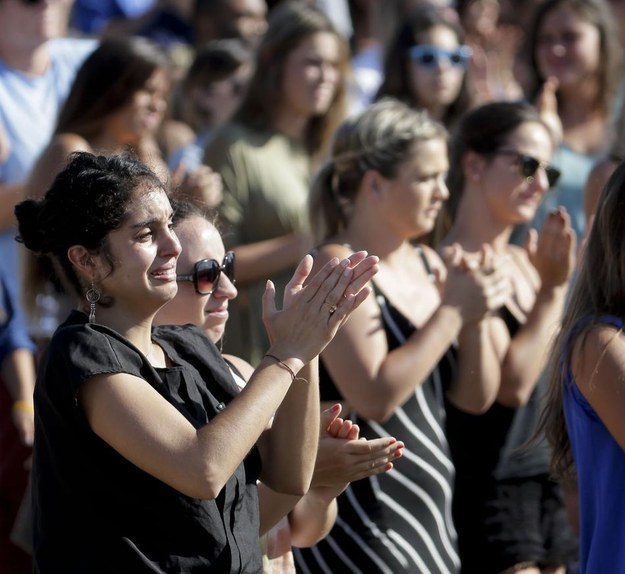 Michael-Martinez and the other five victims were all students at UCSB.
Police have identified the other victims as:
• Veronika Weiss, 19
• Katherine Breann Cooper, 22
• Weihan Want, 20
• Cheng Yuan Hong, 20
• George Chen, 19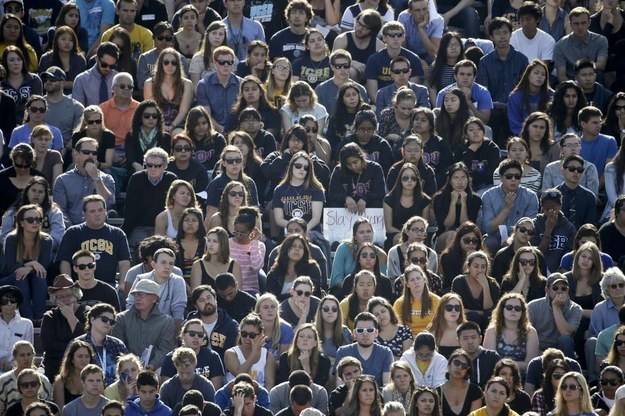 Thousands of UCSB students and faculty attended the memorial.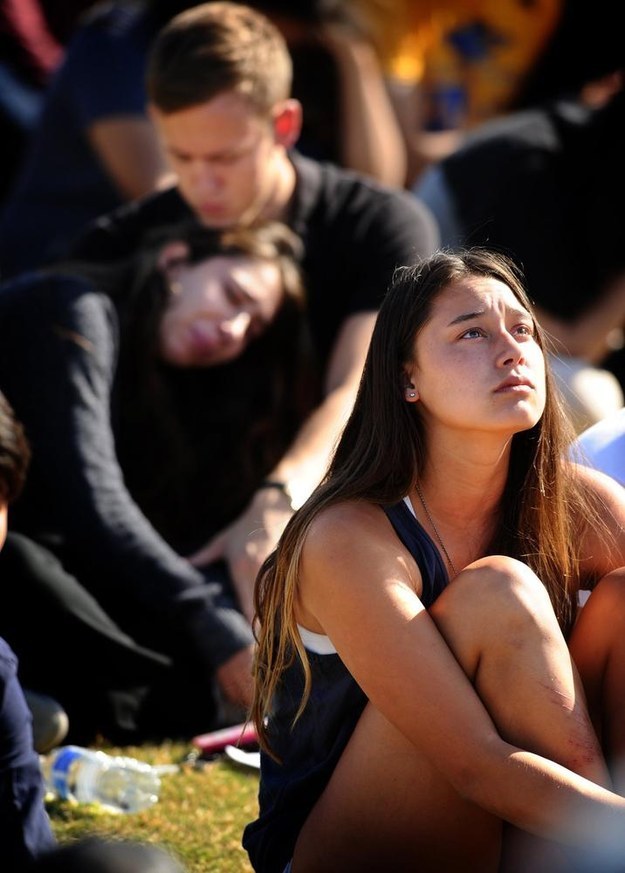 Rodger, a student at a nearby college, took his own life at the end of the killing spree. The community has been grieving ever since.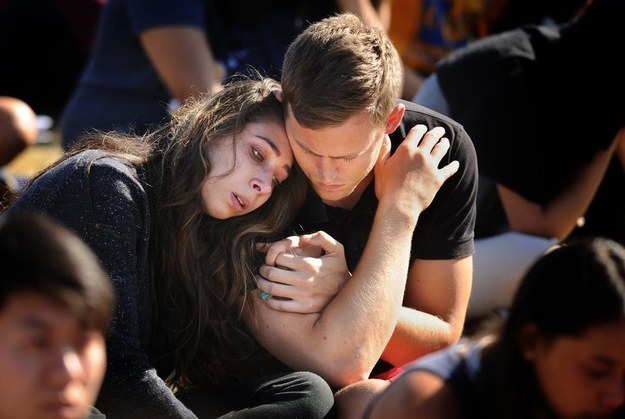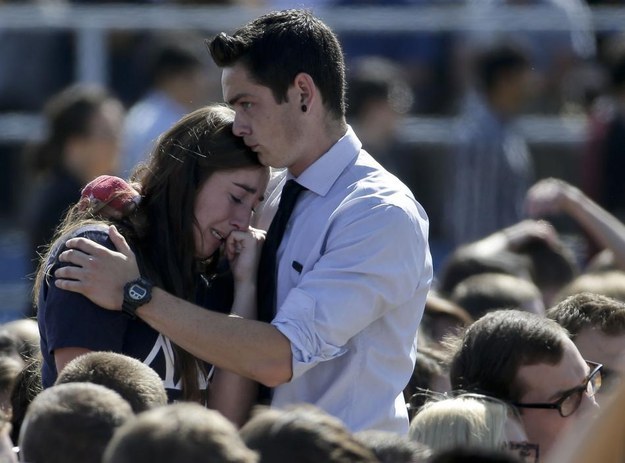 Tuesday's memorial was just the latest event after a weekend of mourning.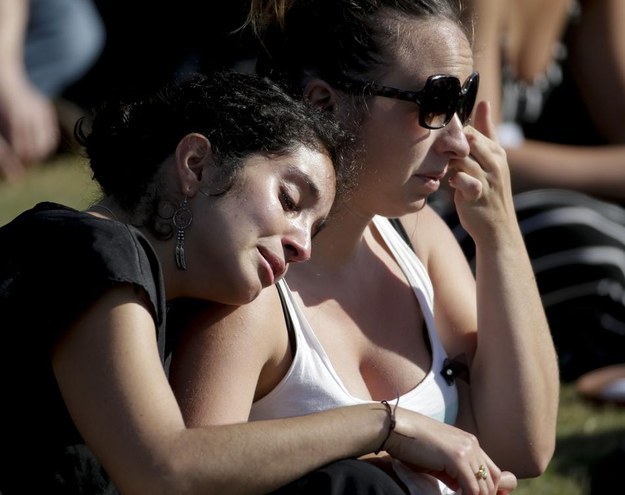 In addition to Tuesday's memorial, others have sprung up in the community, in some cases at the sites where the killings happened.