San Jose Police Officer Shot And Killed, Suspect Found Dead
San Jose Mayor Sam Liccardo called the shooting the city's "darkest hour." Suspected shooter was found dead in his apartment about 3:30 a.m. Wednesday.
Update: Suspected shooter Scott Dunham was found dead in his apartment early Wednesday morning.
After an hours-long manhunt late Tuesday, police used explosives and a robot to enter Dunham's apartment about 1:30 a.m., according to the San Jose Mercury News. Dunham's body was discovered on a balcony about two hours later. He reportedly suffered a gunshot wound, though investigators were still determining his cause of death.
Police also identified the slain officer as Michael Johnson, a 14-year-veteran.
A San Jose, California, police officer was shot and killed Tuesday night, prompting a massive search for the gunman.
San Jose Police Chief Larry Esquivel identified the suspected shooter as 57-year-old Scott Dunham. During a news conference, Esquivel said Dunham lives at the apartment where the shooting happened. As of 11 p.m. PT, investigators believed Esquivel was still inside the home.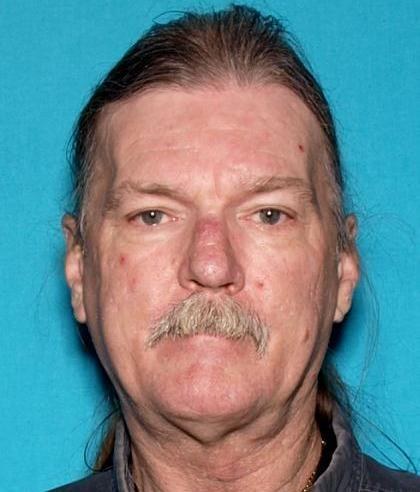 The shooting happened just before 7 p.m. when officers arrived at Dunham's apartment on Senter Road. A relative had called police to report that Dunham was despondent, and possibly intoxicated and armed, Esquivel said. When the officers arrived, they were "met with gunfire," according to a police statement.
The shots struck an officer, who died at the scene. Esquivel said the shots appeared to come from "a porch or patio area." Police also believe the shots were fired from a rifle, though Esquivel said investigators were still trying to identify the type of weapon Dunham is believed to have used.
Four hours after the shooting, police still had Dunham's apartment surrounded and were evacuating nearby homes.
"It is our belief at this time that the suspect is still there at the residence," Esquivel said late Tuesday night.
Police did not released the name of the officer who died, merely saying he was a veteran of the force.
"I can assure you that the person responsible for this act will be apprehended," Esquivel added.
San Jose Mayor Sam Liccardo Tuesday night called the shooting the city's "darkest hour" and promised that the shooter would be brought to justice.
Images from the scene showed armored police officers halting traffic during a search of the area:
According to the Mercury News, Tuesday night's fatal shooting marked the first time a San Jose police officer has been killed in the line of duty since 2001.
Police agencies across the region offered their condolences Tuesday night: