San Francisco Wants Residents To Fight The Drought By Going "Full Frontal"
The city is now using the power of sexual innuendo to get its drought message across. "Take Turns" everybody.
You may have heard that California is having a drought, and cities everywhere are trying to get their customers to use less water. In San Francisco, that means asking residents to "go full frontal" — as in, the model of your washing machine.

The San Francisco Public Utilities Commission is rolling out a series of ads about water conservation that go heavy on the sexual innuendo. Alison Kastama, a spokeswoman for the commission, told BuzzFeed News the ads are going up this week and will appear on buses, trains, bus shelters, and billboards.
The ads come in various shapes and sizes: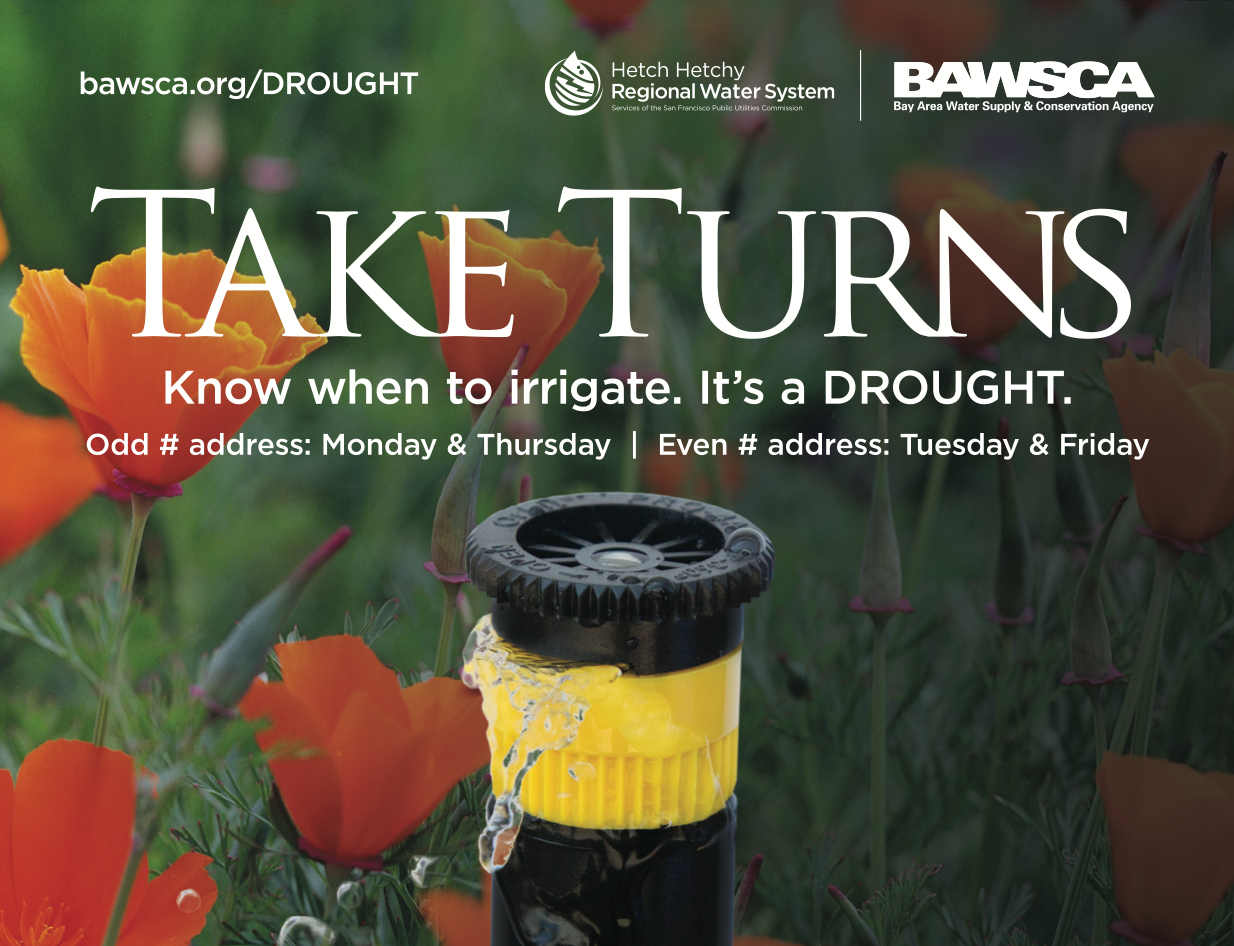 "I think for us we know San Francisco likes to be at the cutting edge," Katama explained. "Everyone sort of appreciates the ability to catch attention."
The ads were designed by the commission's internal graphics team and, Kastama said, and are supposed to generate discussion about a topic that can otherwise be a bit...dry.

"Water conservation is a hard topic to talk about," she said. "We were trying to find a way to put that message out without it being too rote and too repeated. These campaigns have really helped get a buzz going."
The ads are actually a continuation of a campaign that began last year.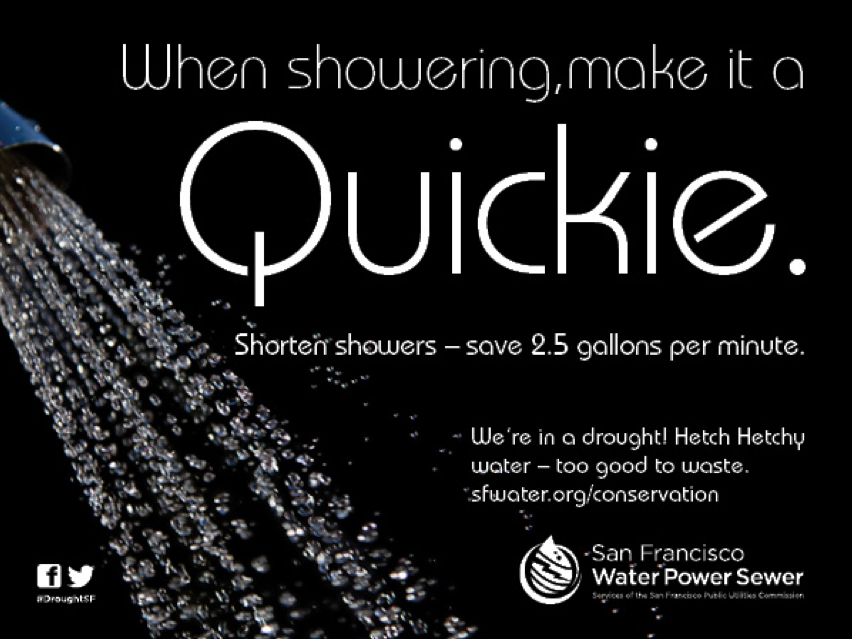 The 2014 campaign grew out of discussions about water conservation that happened after Gov. Jerry Brown declared a statewide drought emergency. Kastama said the campaign was well received, and described the new posters as "Sexy 2.0."
Last year the campaign also included a video:
"Most gardens need only to be... satisfied twice a week," the video's announcer says. "Oh yeah."
Authorities plan to release another sexy drought video later this year.
Katama said the budget for the campaign was about $300,000 in 2014, with a similar amount slated to be spent over the course of 2015.
This year, some of the ads have also been translated into other languages, including Spanish:

And Chinese:

The latest round of "sexy" ads have also been well-received, Katama said.
Katama added that the campaign appears to be working.

In 2014, San Francisco Public Utilities Commission asked residents to reduce their water use by 10%. In the end, though, the utility achieved a reduction of about 14%, Katama said.
She cited the buzz generated by the ads as helping to achieve the reduction in water use. Officials are hopeful that this year's campaign will have a similar effect.

"We have great conservation happening in the city," Katama said. "For us, it's about reminding people it's still going on."