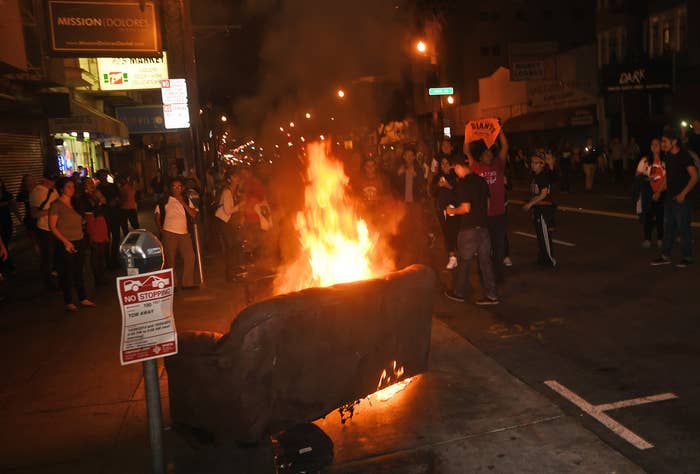 Massive crowds took to the street Wednesday night in San Francisco following the Giants' victory over the Royals in the World Series. The crowds lit several fires across the city.
Police said they arrested 40 people, most for public drunkenness, NBC News reported.
At least two people were shot and two others stabbed during the chaos in the streets.
The first shooting happened in the Mission District, and the victim was struck in the arm, KPIX-TV reported. The second shooting victim walked into an area hospital with a gunshot wound.
It was unclear if the stabbings were related to the celebrations.
Elsewhere, people were seen mounted on buses and cars:
Witnesses also reported seeing members of the crowd climb poles, smash windows, and throw bottles at police, among other things:
Police eventually responded with riot gear:
As the night wore on the streets became littered with debris, trash, and graffiti: