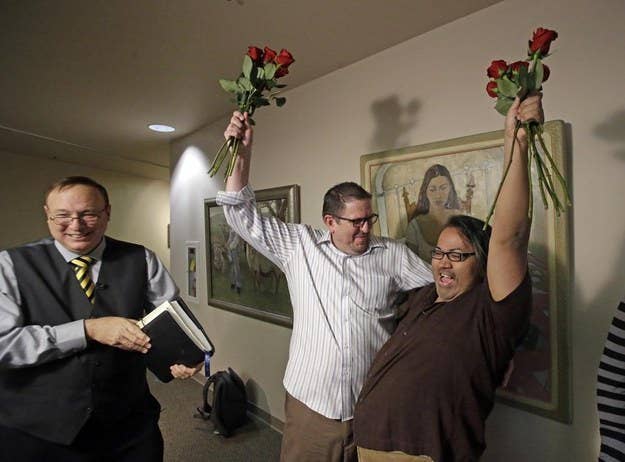 SALT LAKE CITY — Ariel Ulloa and Gregory Enke gently took each other by the hand Monday, slowly slipping rings on each other's fingers as a hushed group of onlookers watched.
The two men — who were among a handful of couples who showed up at the Salt Lake County Courthouse in the wake of Monday's same-sex marriage decision by the U.S. Supreme Court — were ecstatic. After filling out their paperwork, they moved to a nearby hallway where Utah State Sen. Jim Dabakis performed their ceremony. As Dabakis pronounced them officially married, Ulloa and Enke hugged. They kissed. And as the whir of cameras nearly drowned out their soft laughter, they thrust their bouquets of roses triumphantly into the air.
Afterward, the men praised the return of same-sex marriage to Utah and spoke to reporters about their feelings:
The lines were short and the crowds small Monday, but for much of the day there were at least one or two couples at the county clerk's office, filling out paperwork or grabbing one of several clergy members who showed up to perform marriages.
The scene was a dramatic contrast from late last year, when hundreds of couples lined up for hours after a judge ruled on Dec. 20 that Utah's same-sex marriage ban was unconstitutional. The ruling opened a brief window for same-sex couples to marry, but that window closed when Utah successfully petitioned to put the marriages on hold while the case worked its way through the courts.
Monday in Salt Lake City, Dabakis told BuzzFeed News he thought same-sex marriages in the state were there to stay. He also recalled his own marriage, which took place during the brief window in December, and said that it changed his relationship with his husband:
Others who married in Utah Monday included Sheri Ault and Leslie McWilliams: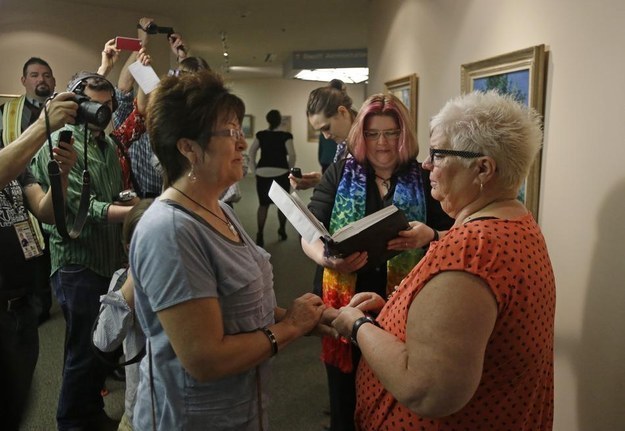 Ault and McWilliams told BuzzFeed News they had been together for 18 years. They met through work and fell in love after years of being friends. The couple is moving to Florida soon, but was happy to marry in Salt Lake City before leaving.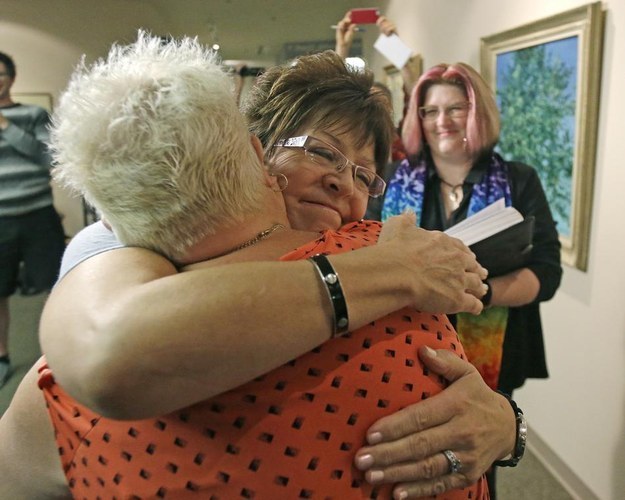 Yolanda Pascua (left) and Laekin Rogers also married Monday. They said they had been together for about a year.
Monday was Julie Maughan and Jillian Dallon's eighth anniversary, and when they heard about the Supreme Court ruling they decided to come get their license.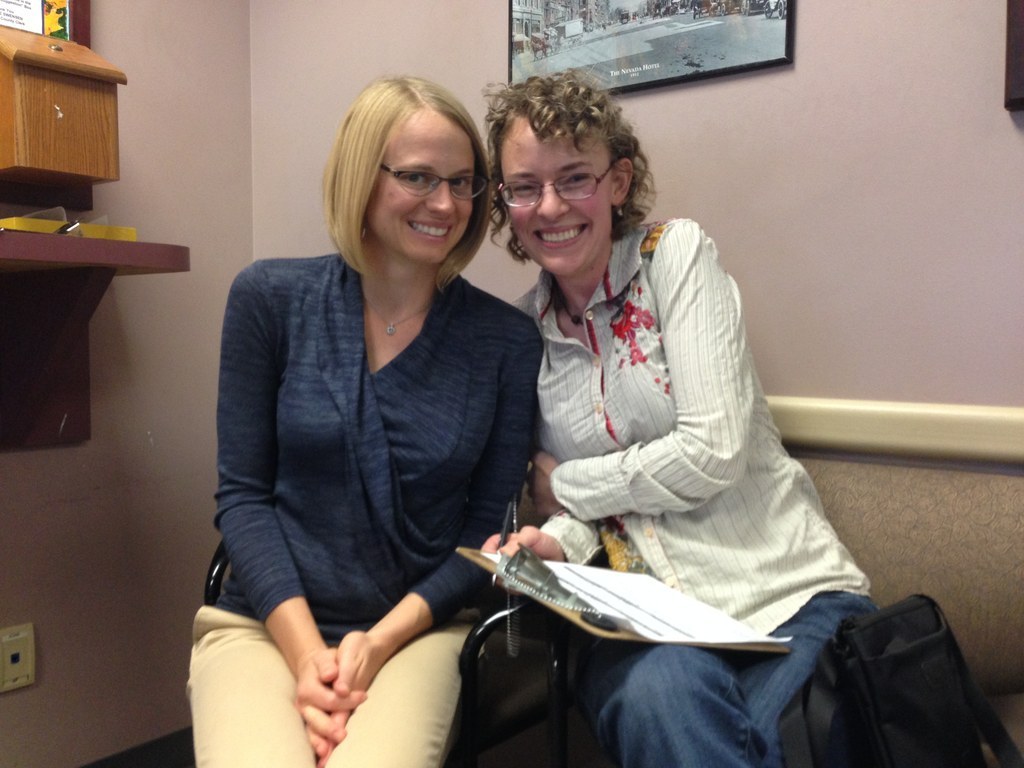 Both women were excited for their wedding and laughed as they filled out their paperwork, which still had a space intended for the groom.
"And I'm the groom, according to the application," Maughan said.
Dallon leaned against her soon-to-be wife and laughed again. "Yeah you are," she teased.
Like many who showed up Monday, the decision to get married was both long thought out and, given the unexpectedness of the ruling, spur of the moment.
"We didn't have a chance to do it last December," Dallon said. "We just had to jump, like lets go. Today's the day."