Rifle-Toting Carjacker Leads Colorado Police On Wild Manhunt, Stops Freeway Drivers At Gunpoint
The man tried stopping several cars by standing in their lane and aiming his rifle at drivers. Earlier, he crashed an SUV through a garage door.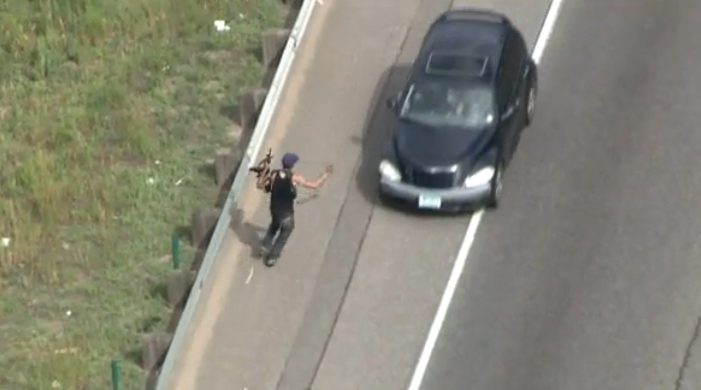 A dramatic manhunt began Wednesday afternoon when a man and woman carjacked a blue Subaru on Lookout Mountain in Jefferson County, Colorado, according to the local sheriff.
Several minutes later, the couple had abandoned the stolen Subaru and were fleeing on foot.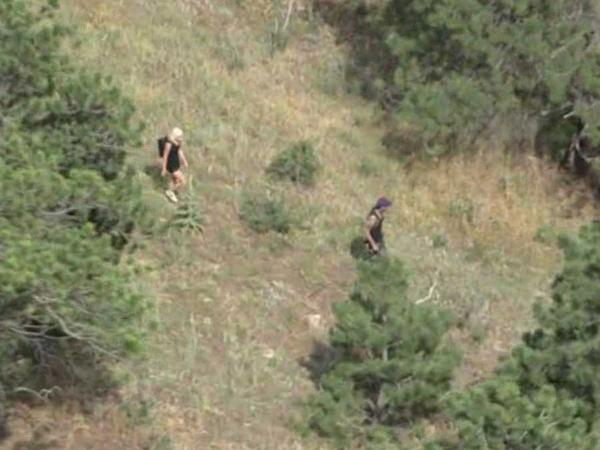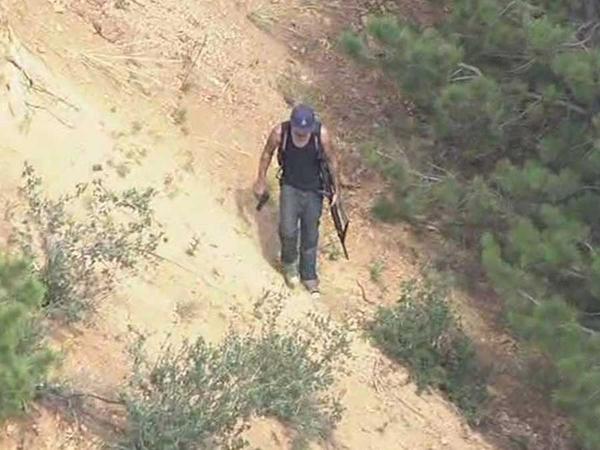 The man soon found a dump truck in a parking lot and tried unsuccessfully to steal it.
After failing to start the dump truck, the man entered a nearby home, stole another vehicle, and smashed through the garage door.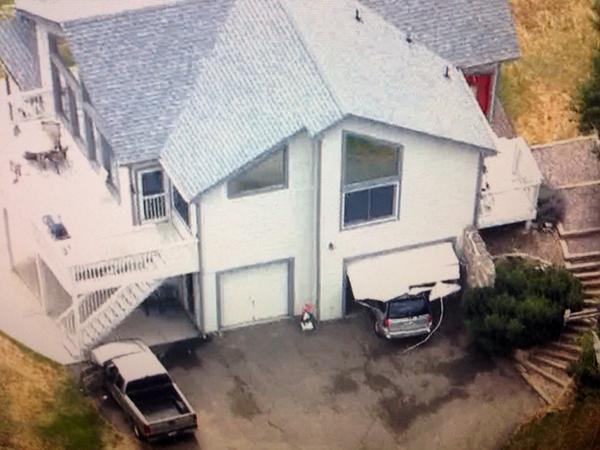 The man drove the vehicle a short distance on a dirt road, then stopped — perhaps because he got stuck — in an overgrown drainage ditch beside Interstate 70.
The man ran from the stolen vehicle to the side of I-70, where he tried to stop passing cars by pointing what looked like a semi-automatic assault rifle at drivers.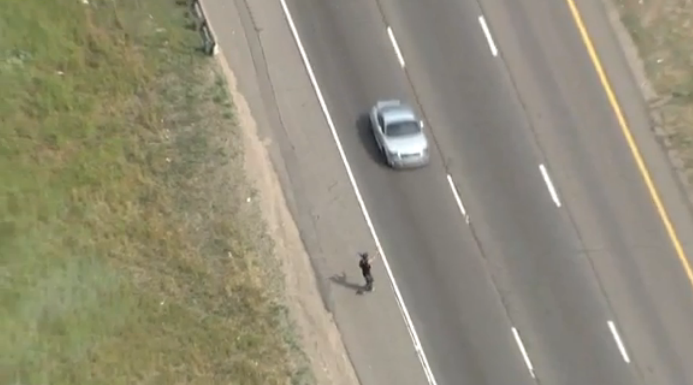 With the deputy closing in, the man put down his guns and began walking away from the deputy.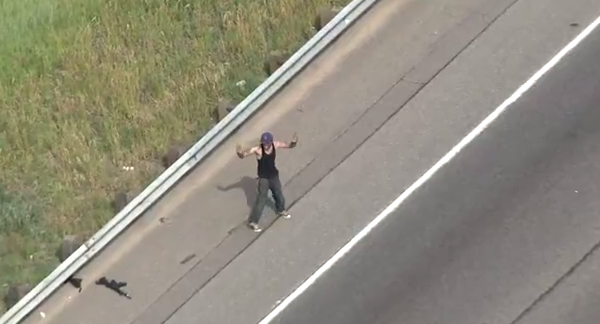 He tried to flee on foot — first walking, then running — but a deputy caught up and tackled him.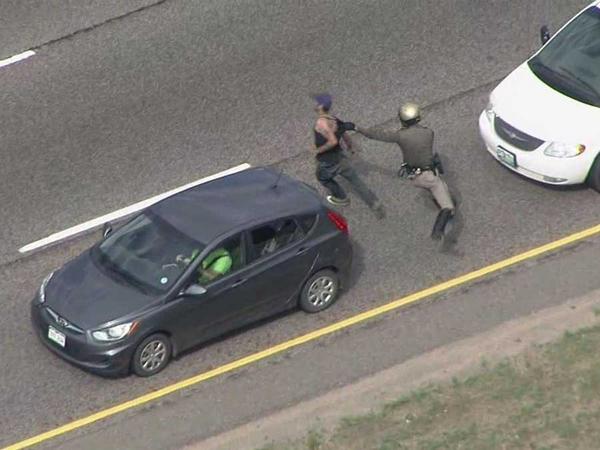 A driver — the guy in the neon green shirt — also got out of his car and helped hold down the man's legs until other deputies arrived.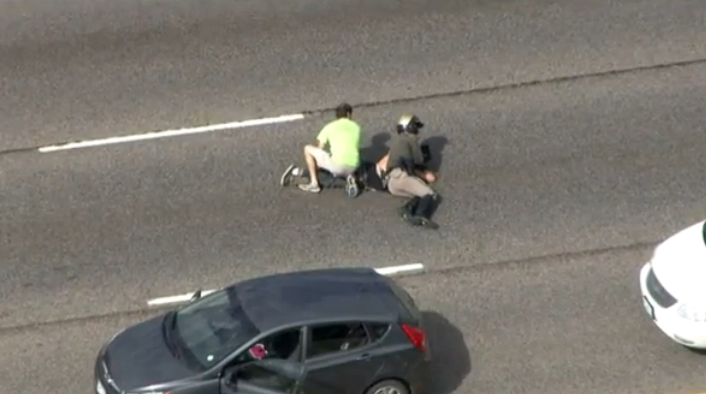 The man was arrested by about 4:20 p.m. MDT.
Watch the entire video here: