Reports: President Trump Is Under Investigation For Potential Obstruction Of Justice
The special counsel appointed to investigate Russian meddling in last year's election is reportedly now examining whether the president obstructed justice.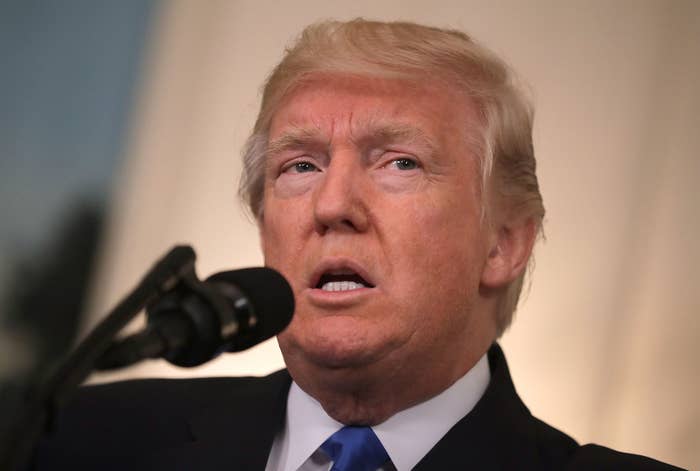 The special counsel investigating Russian meddling in last year's presidential election has reportedly expanded the probe and is examining whether President Trump obstructed justice.
The Washington Post reported Wednesday that Robert Mueller's investigation into the election has now widened to include the president. The probe reportedly zeroed in on Trump after he fired then-FBI Director James Comey in May, who testified last week he believed he was terminated because of his investigation into Russia's influence on the election.
"I was fired because of the Russia investigation... to change the way the Russia investigation was being conducted," Comey said. "That is a very big deal."
Citing multiple unnamed officials, the Post reported that the investigation into Trump began within days of Comey's termination. As the head of the FBI, Comey had been in charge of the Russia investigation, which began last year.

The Wall Street Journal later confirmed that Mueller was investigating to determine if Trump's firing of Comey was part of an effort to influence the Russia investigation.
Trump's attorney, Marc Kasowitz, did not respond to a BuzzFeed News request for comment, but did not deny the Post report in a statement issued to media after the story was published.
"The FBI leak of information regarding the president is outrageous, inexcusable, and illegal," Mark Corallo, a spokesperson for Kasowitz, said.
President Trump tweeted on Thursday that the story was "phony."
He followed that up with another tweet an hour later that said, "You are witnessing the single greatest WITCH HUNT in American political history - led by some very bad and conflicted people! #MAGA".
Investigators have also been looking into potential financial crimes committed by Trump's associates, the Post reported.

The investigation into Trump reportedly will involve interviews with Director of National Intelligence Daniel Coats, National Security Agency chief Michael Rogers, and Richard Ledgett, who recently resigned his post as a deputy director at the NSA.
The New York Times confirmed Wednesday evening that Mueller has requested interviews with the three men, and added that the special counsel was looking into money laundering by associates of Trump, under the assumption that cooperation with Russians would have involved payments that might have been covered up.
In response to BuzzFeed News' questions Wednesday, the NSA said in a statement that it "will fully cooperate with the special counsel. We are not in a position to comment further." The FBI did not immediately respond.
Officials told the Post that investigators were interested in a March 22 conservation during which Trump allegedly pulled Coats aside and discussed the Russia investigation.
Coats reportedly said after that conversation that Trump asked if he could get the investigation to change its focus away from Michael Flynn, the president's first national security adviser who was ousted in February.
The conversation with Coats allegedly took place after Comey testified to Congress that the FBI was investigating the possibility that Trump's campaign coordinated efforts with the Russians.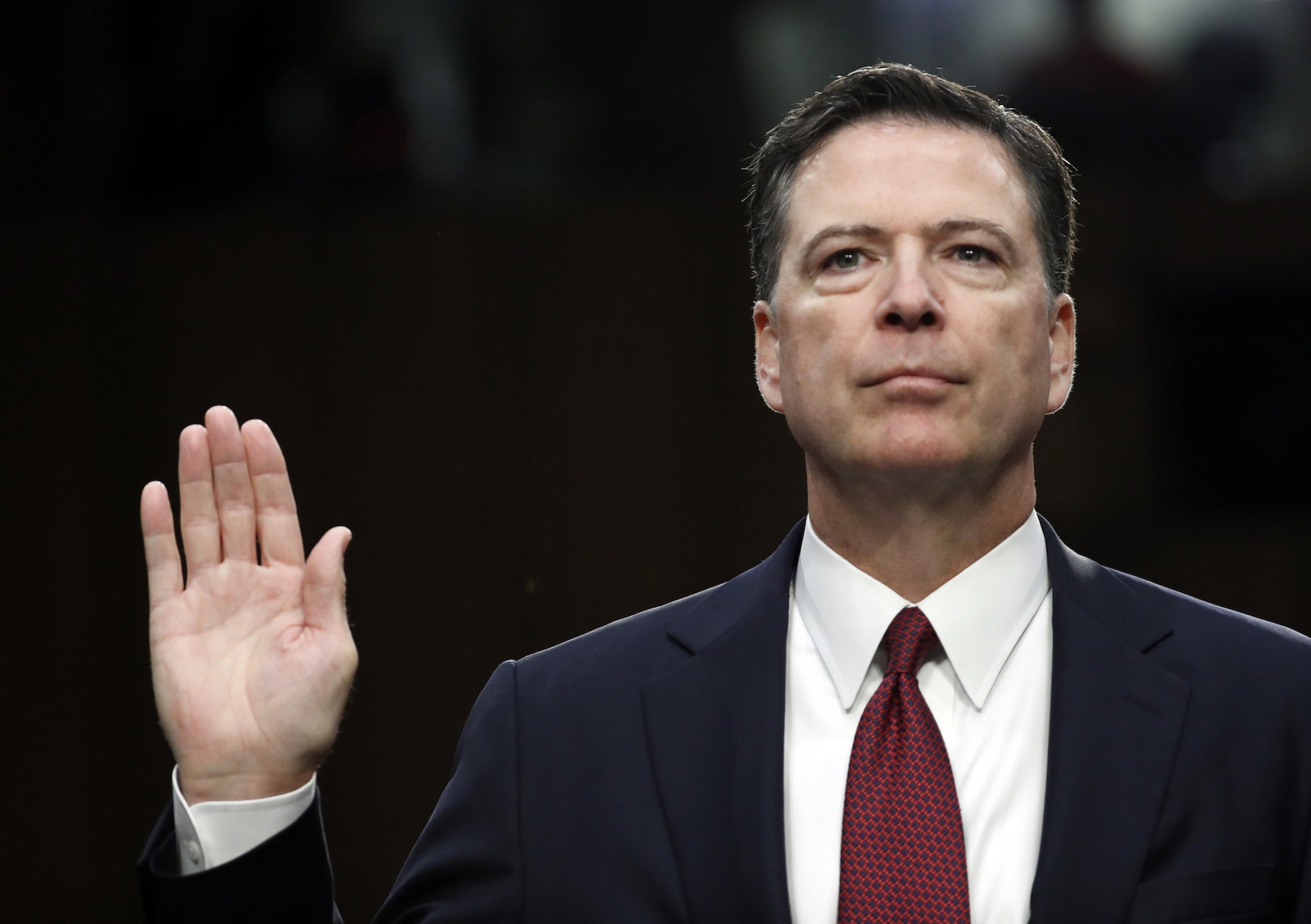 The Journal also reported that Ledgett wrote a memo documenting a phone call in which Trump allegedly pushed Rogers to say there wasn't evidence of collusion between Russia and his campaign.

Comey's firing has been a source of considerable controversy for the Trump administration. Last week, in addition to saying he was fired over the Russia investigation, Comey accused the White House of spreading "lies, plain and simple" about him and the FBI.

The former FBI director also discussed detailed memos he wrote after his interactions with Trump because "I knew there might come a day where I might need a record to defend not just myself but the FBI." The memos catalog several pivotal moments Comey allegedly had with Trump, including the president demanding "loyalty."
Republican National Committee chairwoman Ronna Romney McDaniel responded to the Washington Post story Wednesday night, saying "this unfounded accusation against the president changes nothing."
"There's still no evidence of obstruction, and current and former leaders in the intelligence community have repeatedly said there's been no effort to impede the investigation in any way," McDaniel said in a statement. "The continued illegal leaks are the only crime here."
News that Mueller was investigating Trump came the same day as the revelation that the Senate Judiciary Committee was opening an investigation into Comey's firing. In a letter, Republican Sen. Chuck Grassley of Iowa stated that the committee "has an obligation to fully investigate any alleged improper partisan interference in law enforcement investigations."
"It is my view that fully investigating the facts, circumstances, and rationale for Mr. Comey's removal will provide us the opportunity to do that on a cooperative, bipartisan basis," Grassley said.
Obstruction of justice is a serious crime. However, a finding that Trump committed wrongdoing wouldn't spark an ordinary criminal case because it is unclear and, according to many experts, unlikely that a sitting president could be indicted. However, Congress could review any findings of wrongdoing and decide to move forward with the impeachment process.