Reminder: It's A New Year And Protests Are Still Raging Across America
Protesters are still marching every day, sometimes clashing with police. On New Years Eve, demonstrations took place in St. Louis, New York, Los Angeles, and other cities.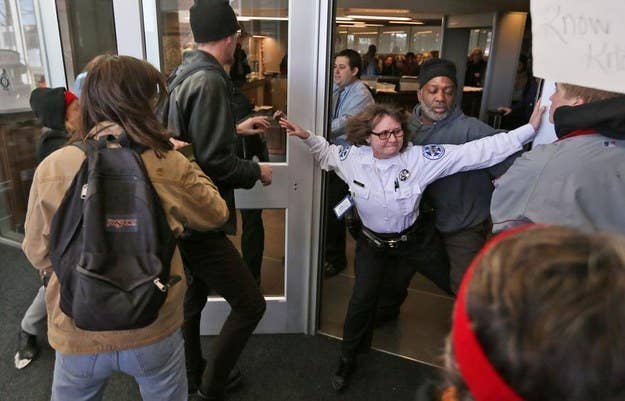 Ferguson is not over.
When protests began in Ferguson last August, people began chanting "no justice, no peace." At the time, it might have seemed like a rhetorical device, a poignant hyperbole that would fade away over time.
But it hasn't.
Though the headlines on the last day of 2014 were dominated by new stories of conflict and celebration, Americans were still out in the street chanting — and in some cases clashing with police.
The protest movement that began with Michael Brown's death has proven to be remarkably persistent.
Of course, the protests have grown to become about more than Brown's killing. In New York, protesters continue to march over the death Eric Garner. On the other side of the country, Angelenos demonstrated Wednesday over the death of Ezell Ford. As the list of black men killed by police grew over 2014, the protests evolved into a debate about the role of police in the U.S.
And now, as 2014 comes to a close, "no justice, no peace" sounds less rhetorical and more descriptive of what is actually going on. The demonstrations show no sign of abating.
This is a roundup of some of what happened during protests Wednesday:
Protesters and police clashed at the St. Louis Police Department headquarters Wednesday.
About 75 people participated in a demonstration that was described by local media as protesters "storming" the St. Louis Police Department. More than 20 participants were eventually arrested and police fired pepper spray, hitting both protesters and journalists covering the event.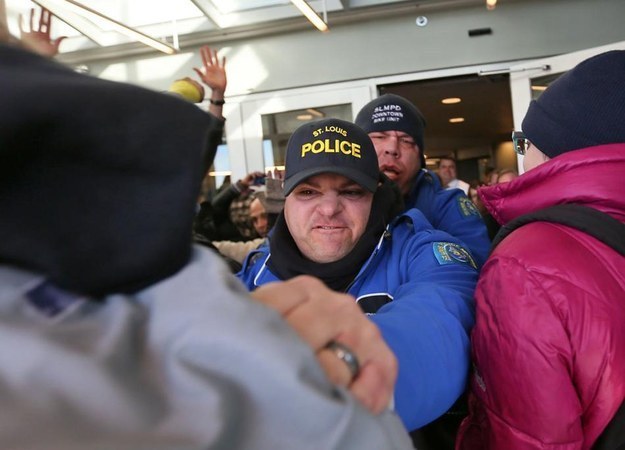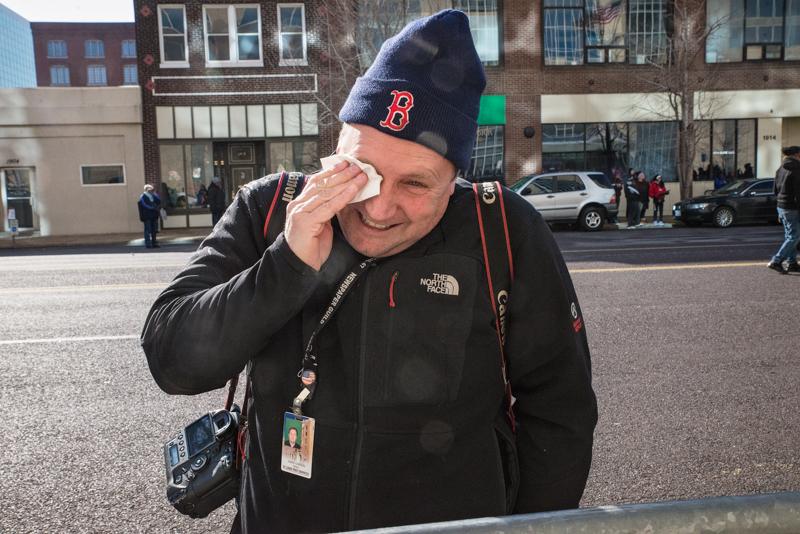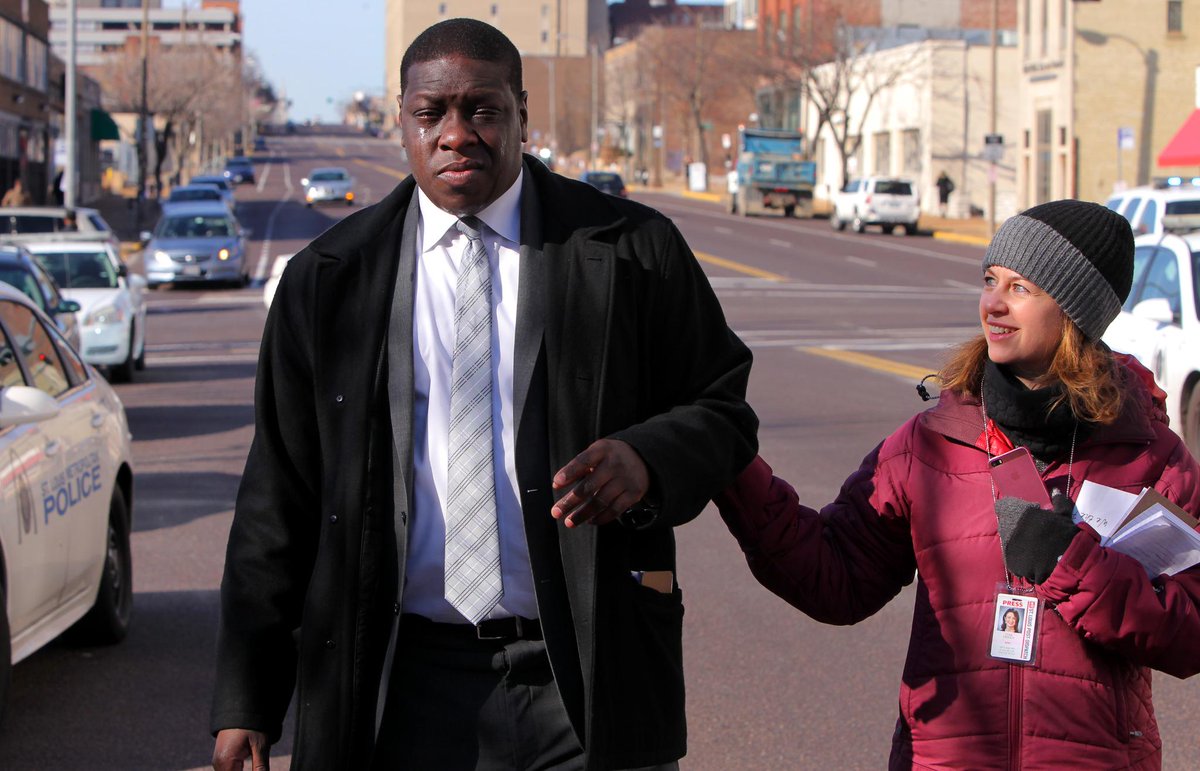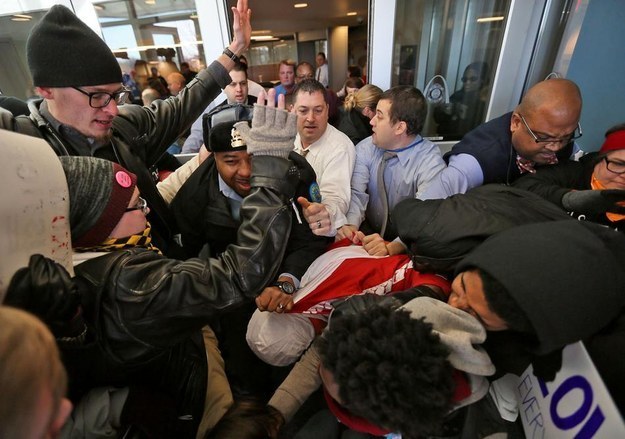 The protests in St. Louis continued into the evening.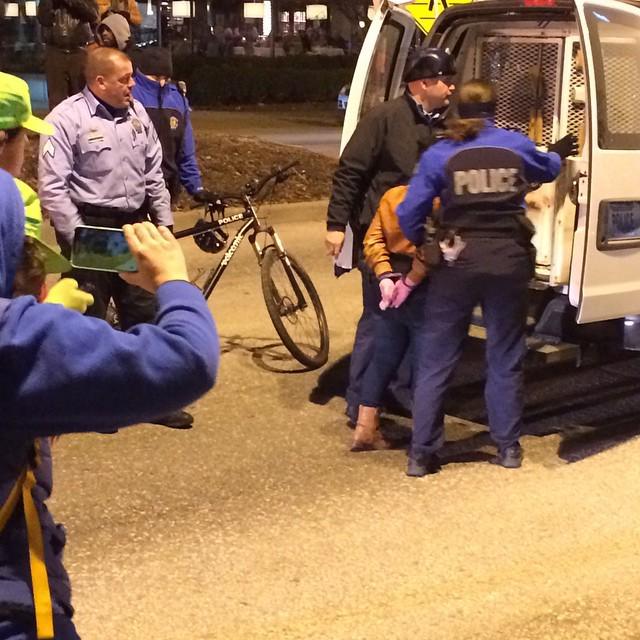 In Los Angeles, a group of protesters marched to protest the death of Ezell Ford, who was killed by police in August.
In New York City, protesters gathered near Union Square.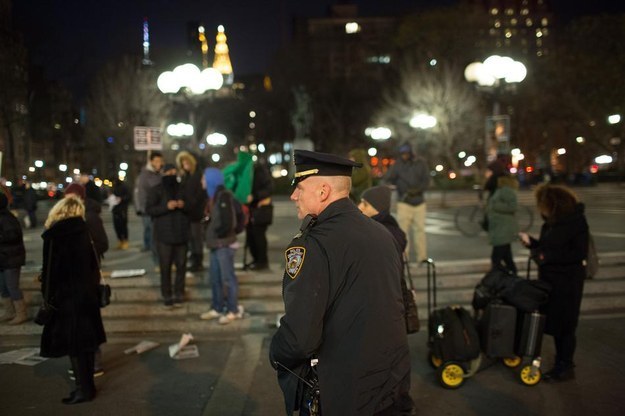 Protesters also congregated in Boston's Copley Square Wednesday and called for an end to violence.