Radioactive Water Has Leaked Into The Ground In Downstate New York
The leak happened at a troubled facility about 30 miles north of New York City. Gov. Andrew Cuomo called the leak "alarming."
A nuclear power plant about 30 miles north of New York City has leaked radioactive water into the ground.
New York Gov. Andrew Cuomo announced the leak Saturday, saying radioactive tritium-contaminated water had leaked into the ground water at the Indian Point nuclear facility, in the town of Buchanan.
Three monitoring wells at the Indian Point facility detected radioactive water, according to Cuomo's statement. In one of those spots, radioactivity had increased almost 65,000%, which Cuomo referred to as "alarming levels."
However, the facility reported that the radioactive water had "not migrated off site and as such does not pose an immediate threat to public health."
In a statement to BuzzFeed News, Jerry Nappi — a spokesperson for Entergy, the company that owns the facility — said the radioactive water "likely reached the ground at Indian Point during recent work activities." He also said "there is no health or safety consequence to the public, and releases are more than a thousand times below federal permissible limits."
Entergy contacted authorities after detecting the leak, Nappi added.
Still, Cuomo's statement expressed frustration with the power plant, referring to the leak as "this latest failure" and calling it "unacceptable." He also ordered an investigation and told officials to "employ all available measures" to figure out what caused the leak and how it might impact the public.
Cuomo's office did not immediately respond to BuzzFeed News' request for comment.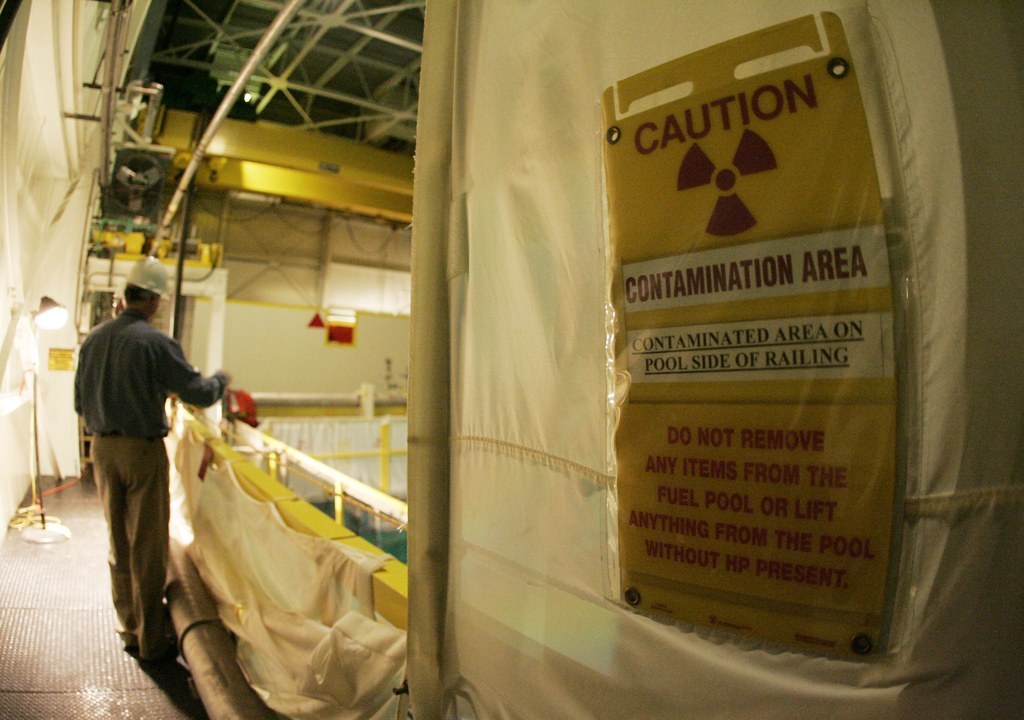 Contaminated water has captured public attention recent months thanks to an ongoing crisis in Flint, Michigan. That crisis began after the city switched water supplies; the switch ultimately resulted in the Flint's water suffering from lead contamination.
The problems at Indian Point in New York go back even further. In 2006, the plant leaked radioactive water into the ground. In 2010, regulators denied the facility a permit because it was using outdated techniques that, among other things, killed fish and violated the Clean Water Act. And in 2011, The New York Times wondered if the facility was the "next Fukushima."
A series of comparatively minor incidents, including two last year, have helped sustain calls to shut the facility down.
Cuomo referenced the power plant's troubled past in his statement Saturday.
"This is not the first such release of radioactive water at Indian Point, nor is this the first time that Indian Point has experienced significant failure in its operation and maintenance," Cuomo said. "This failure continues to demonstrate that Indian Point cannot continue to operate in a manner that is protective of public health and the environment."