Toronto Removes Transit Station Map Because It Looks Like A Giant Penis
The sign was created in December and went viral on Monday, prompting officials to remove it.
There is a very special transit station in Toronto and it's special because it's shaped like a penis.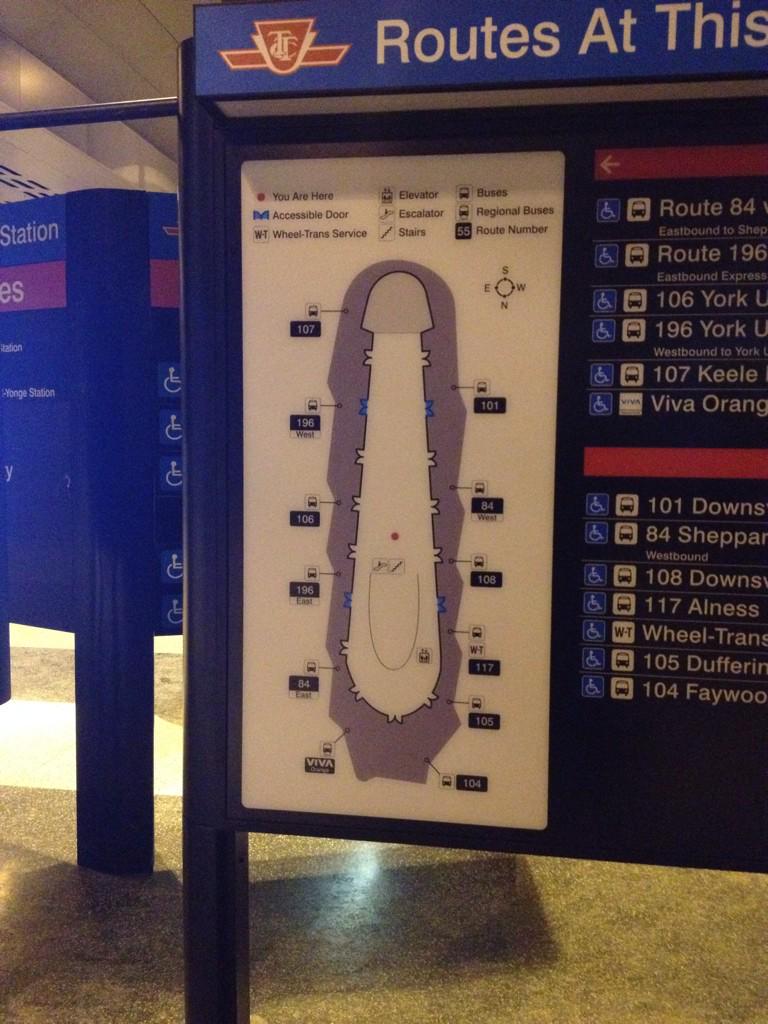 From above, the penile form of Toronto's Downsview Station is not immediately obvious.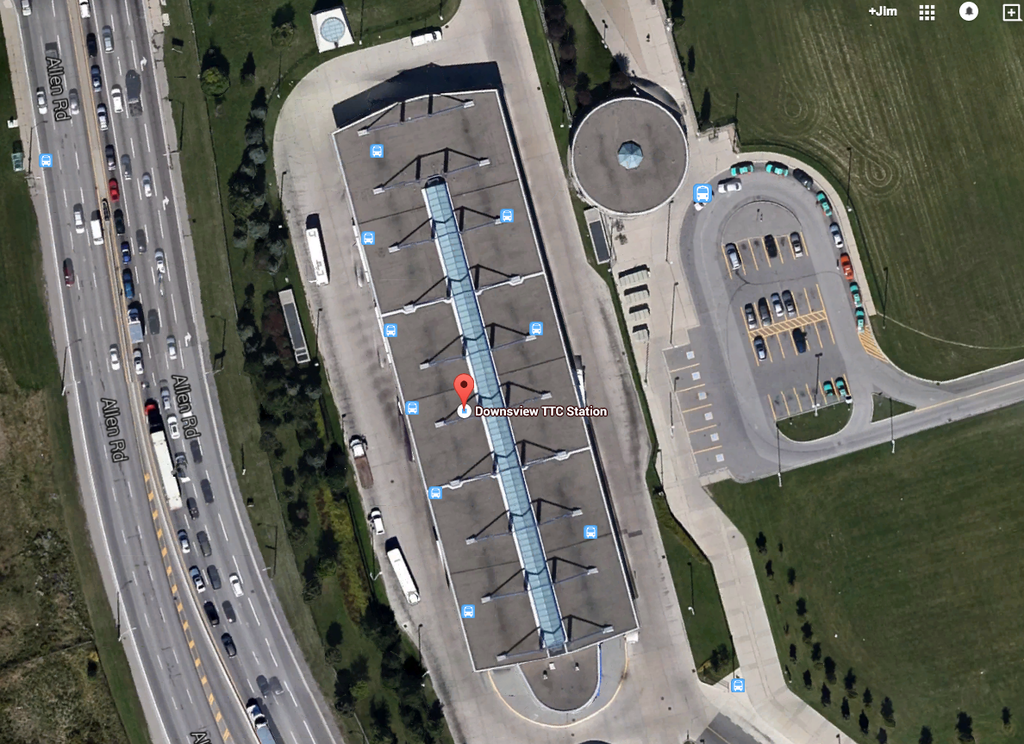 But last year, someone at the Toronto Transit Commission (TTC) decided to, so to speak, cut away the building's foreskin and reveal it's true nature. Spokesman Brad Ross told the Toronto Sun the sign was "erected" in December.
The sign is apparently a map of station anatomy.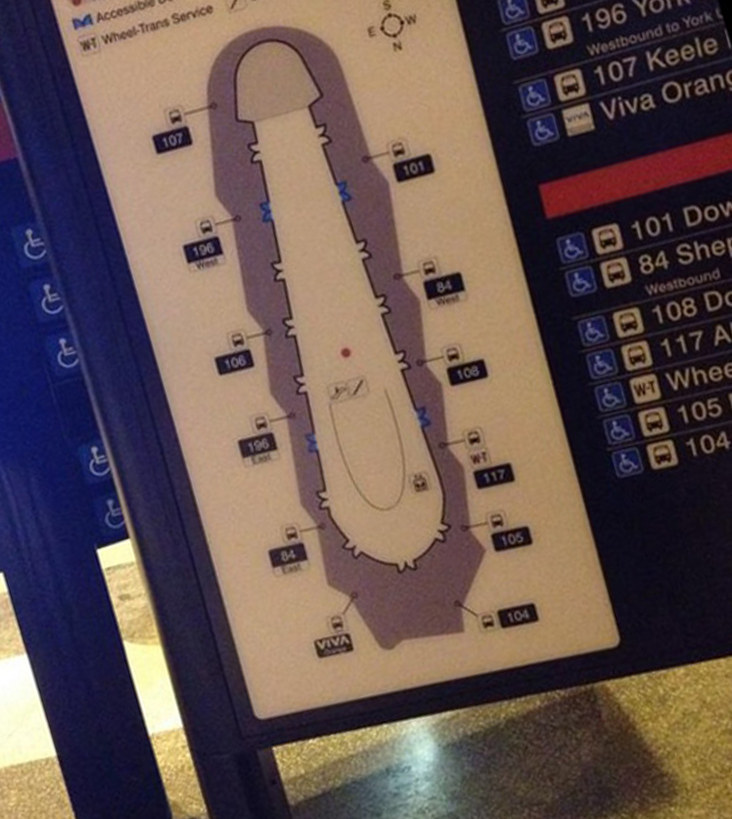 On Monday, someone noticed the sign and tweeted an image of it. From there, a robust discussion arose on Reddit:
• "Seriously. I instantly thought "That's a penis." when I saw this. Needed no time to compute."
• "It's amazing how one image can sum up the entire TTC experience. Well done."
• "Did they really need to colour in the tip? Sweet Jesus."
In response to the all excitement, Ross told CBC News the sign apparently didn't go through the proper review process. The Sun added that the transit agency is taking "a long, hard look at the incident."
And Tuesday, the phallic transit sign was removed: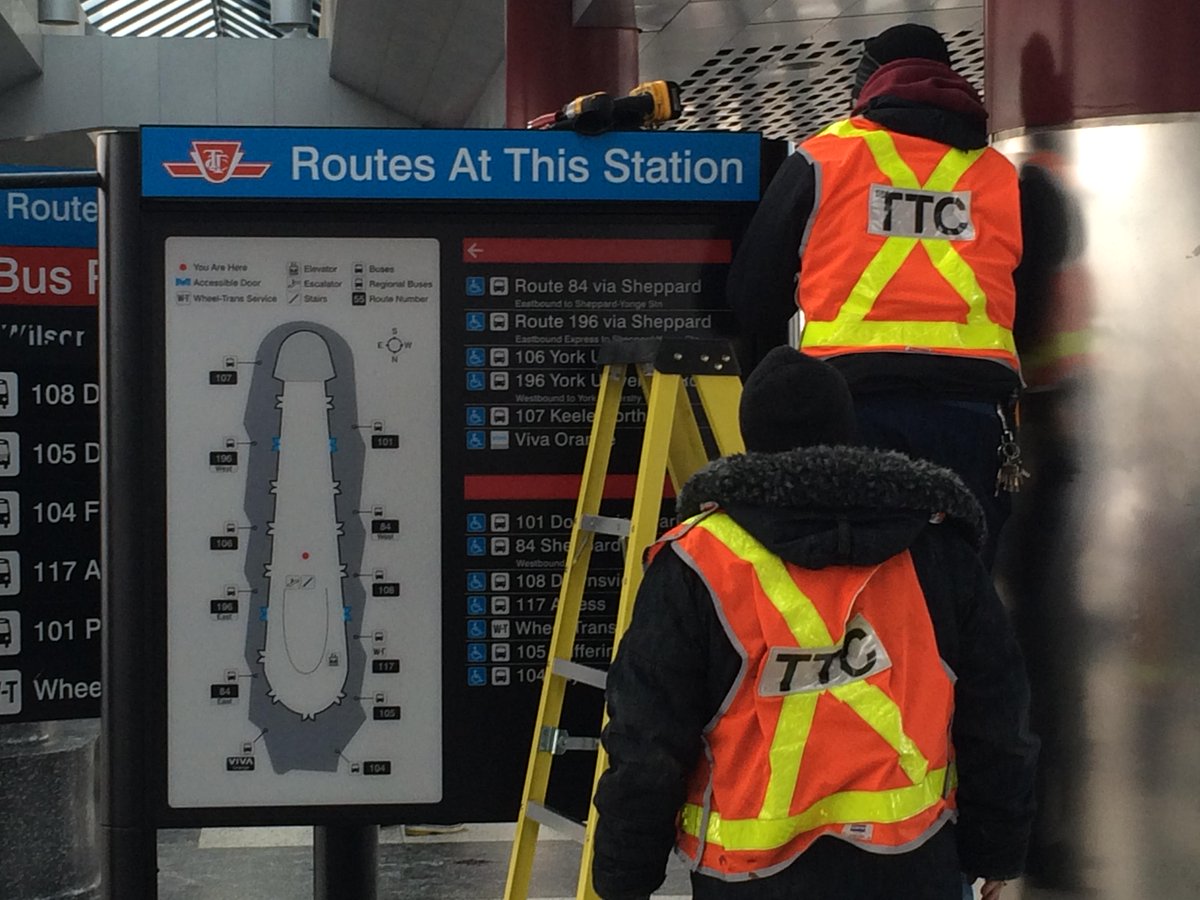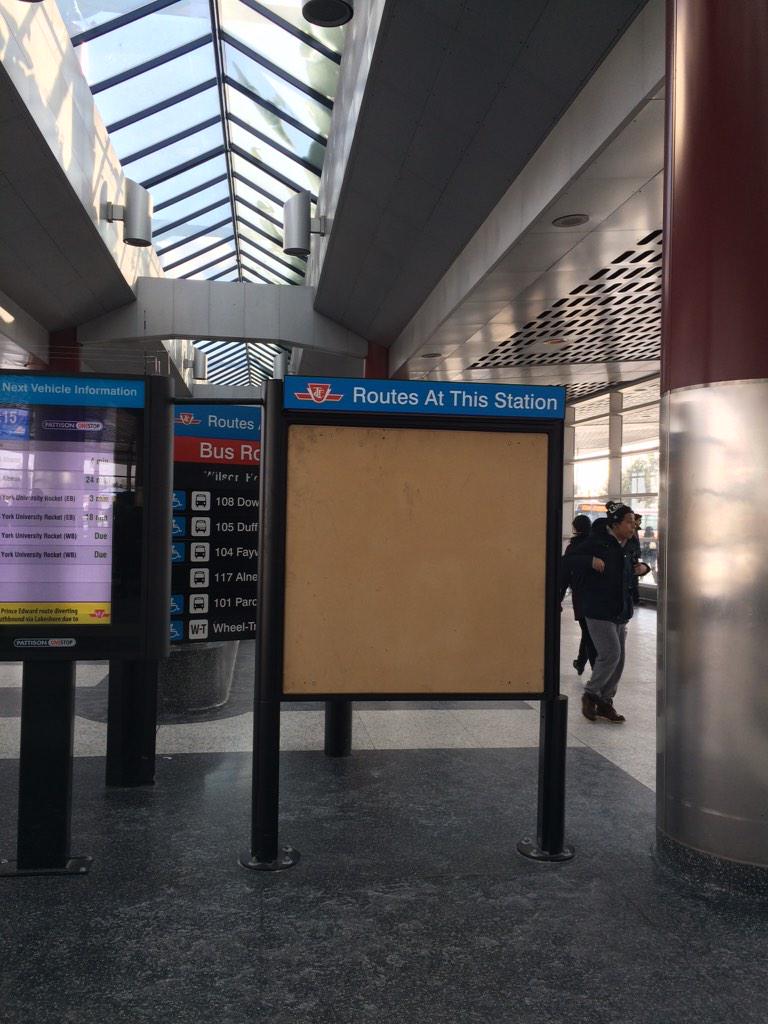 While there were no formal complaints about the sign, its removal will likely please those such as Brian Shugar, who described it as offensive and "very pornographic."