Protesters Take To The Streets In New York And Los Angeles
Protesters in Los Angeles took to Beverly Boulevard for the Millions March LA. In New York, protesters called for justice for Akai Gurley.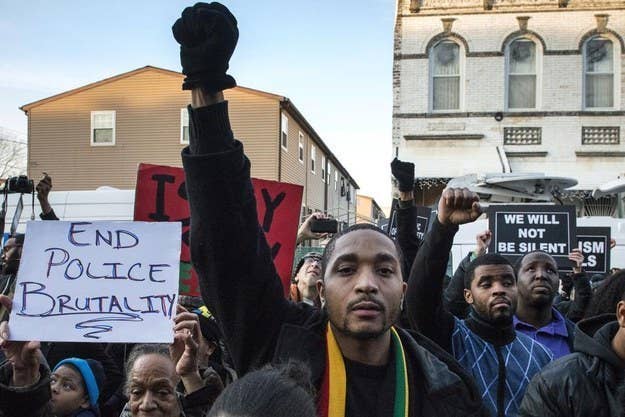 Protesters in New York City marched Saturday to demand justice for Akai Gurley, who was shot and killed by an NYPD officer on Nov. 20.
About 200 people marched in Brooklyn, The New York Times reported. The march happened shortly after the funeral for Officer Rafael Ramos, one of the two officers killed in Brooklyn on Dec. 20. Gurley's family members were among those leading the march.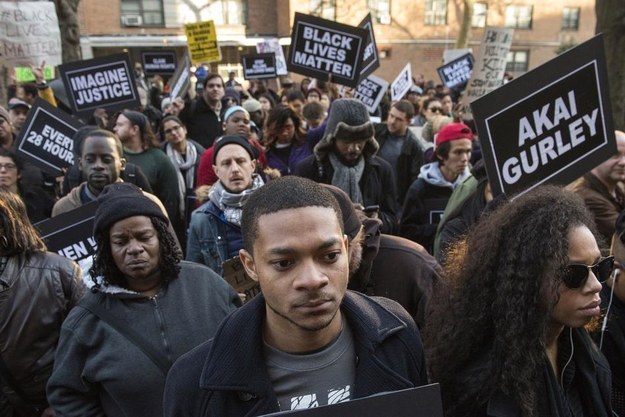 In Los Angeles, thousands of protesters also marched Saturday in a demonstration against police violence.
Millions March L.A. swelled to as many as 5,000 people, CBS Los Angeles reported. The demonstration began at Pan Pacific Park and progressed along centrally-located Beverly Boulevard.
Participants chanted "hands up don't shoot" and "this is what democracy looks like." Shortly before dusk, the crowd began singing "we shall overcome."
Los Angeles Laker Steve Nash posted a picture of himself at the rally:
Rappers Tyga and The Game marched in L.A. as well:
Actor Eric Andre also participated: