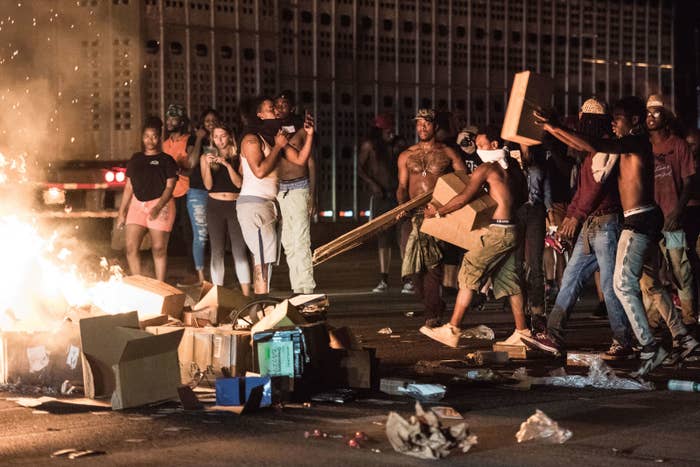 Protests erupted Tuesday night in Charlotte, North Carolina, after police shot and killed a man in an apartment complex parking lot.

The shooting happened around 4 p.m. when officers arrived at the apartment complex looking for a suspect with an outstanding warrant, Charlotte Police Chief Kerr Putney said at a news conference. While officers were there, they saw another man with a gun and shot him, he added.
"He makes some imminent threat to them, and because of that at least one of our officers fired rounds at the subject, shooting," Putney said. "And now he is deceased."
A gun was recovered at the scene, Putney added.
In a statement to BuzzFeed News, Charlotte police identified the dead man as 43-year-old Keith Lamont Scott and the officer who opened fire as Brentley Vinson.
The Charlotte Observer reported that both Scott and Vinson are black.
On social media, people identifying themselves as Scott's family members questioned the police account of the shooting.
In a Facebook Live video, a woman who identified herself as Scott's daughter said "the police just shot my daddy four times for being black," adding that he was disabled and didn't have a gun. The woman disabled her Facebook page Tuesday evening.
A man identifying himself as Scott's brother also spoke to Fox 46. He said Scott was holding a book at the time of the shooting, rather than a gun.

Hours after the shooting, dozens of protesters gathered in the streets.
Some of the protesters could be seeing holding signs with the phrase, "It was a book."
Others could be heard chanting "black lives matter."
Images from the scene also showed a line of police in riot gear.
According to reporters at the scene, the protests and police response closed the street.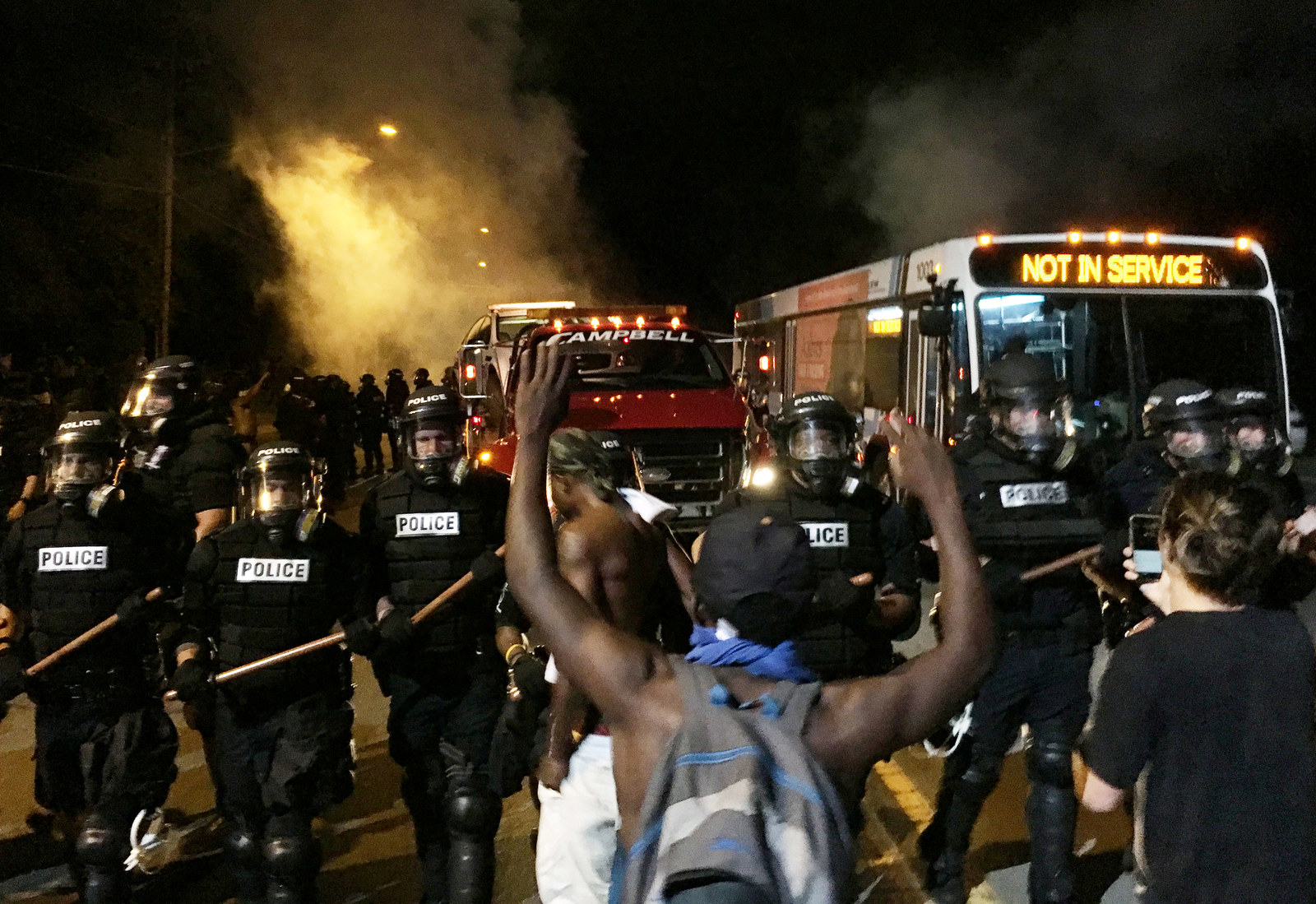 Later Tuesday night, the Charlotte Police Department tweeted that demonstrators had surrounded officers as they were trying to leave, and that "agitators" joined the gathering.
"Several officers injured tonight working to protect our community during demonstration," police tweeted. "Approximately 12 officers injured. One officer hit in face with a rock."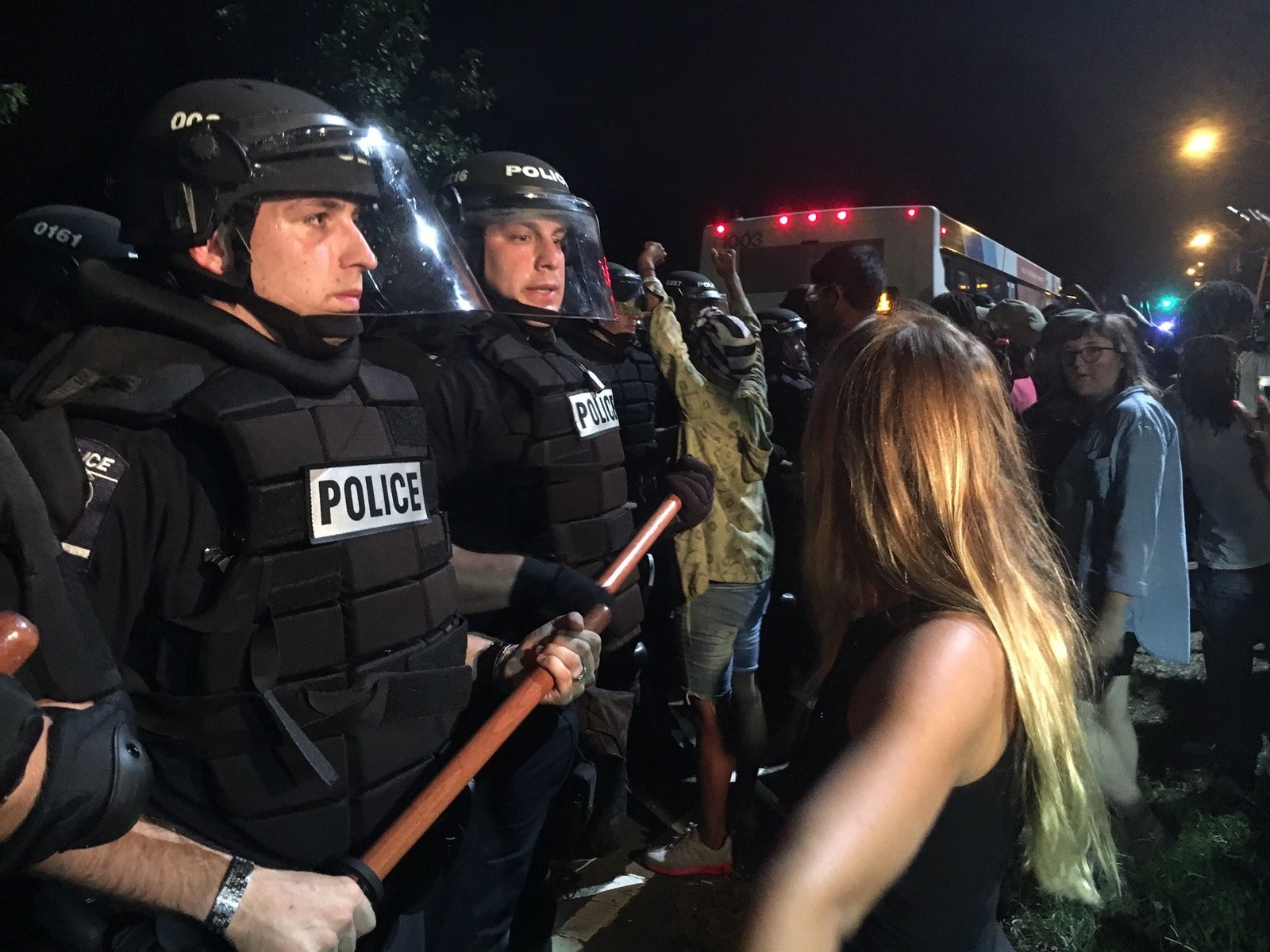 According to reporters at the scene, some people threw bottles at police during the protests. Reporters also tweeted photos of damage to police vehicles.
In live video, police could be seen firing what appeared to be some sort of smoke or gas canisters at protesters, some of whom could also be seen vandalizing police vehicles.

Putney said criminal and internal affairs investigations have been launched over the incident.
Officer Vinson, who has been with the department since July 2014, was placed on administrative leave, according to the police statement to BuzzFeed News.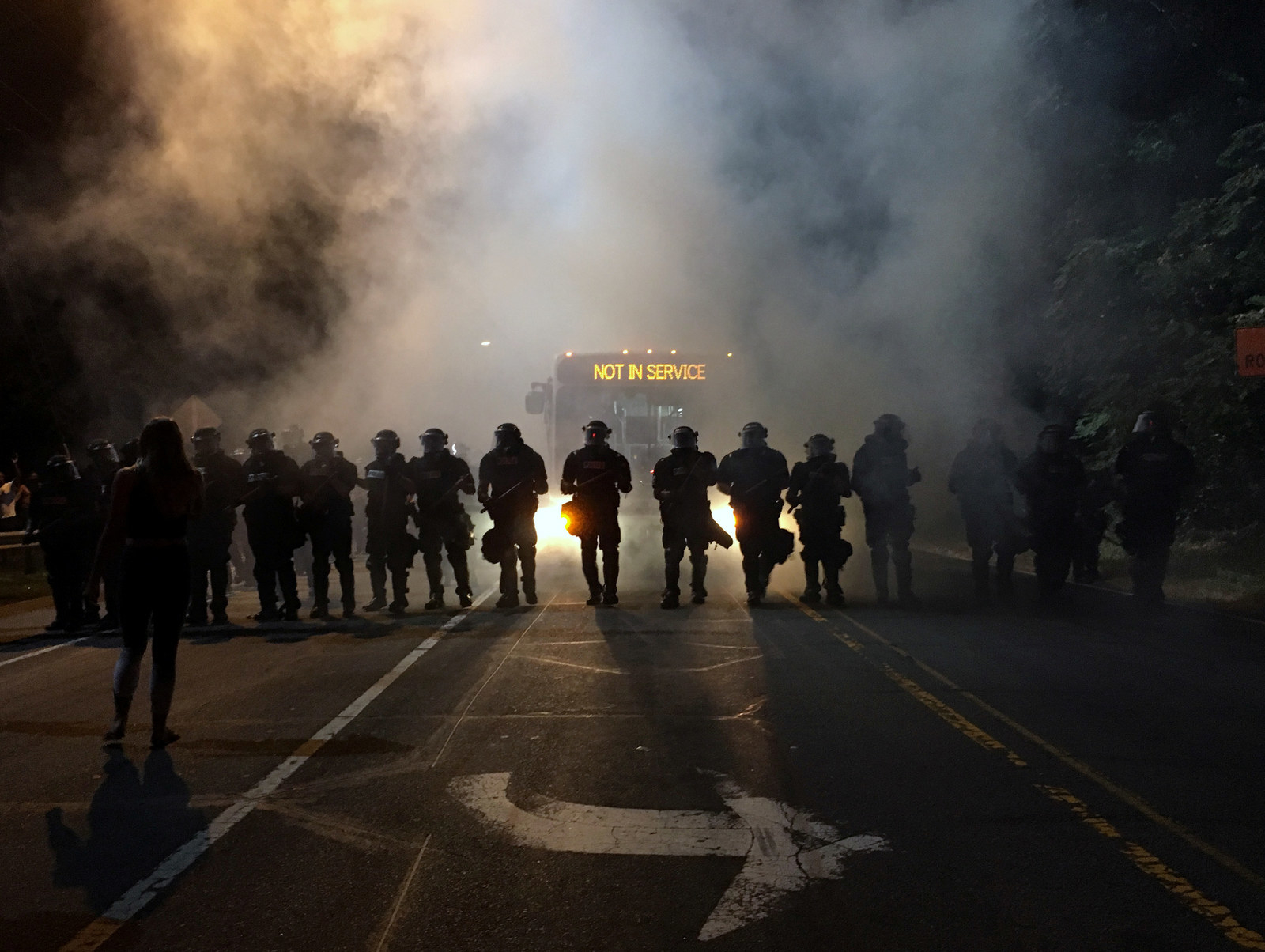 Charlotte Mayor Jennifer Roberts tweeted that while the authorities were working on the officer-involved shooting, they were asking the community to remain calm.
"The community deserves answers and full investigation will ensue," Roberts said in a separate tweet.
The mayor tweeted officials would be "reaching out to community leaders to work together," tagging the city's police department and North Carolina NAACP.
David Mack contributed to this report.
This is a developing story. Check back later and follow @BuzzFeedNews on Twitter for updates.