Protesters March In Wisconsin After Decision To Not Charge Cop Who Shot Tony Robinson
Crowds gathered Tuesday near the spot in Madison where Robinson was shot and killed in March. Protesters also marched peacefully toward the state's capitol building.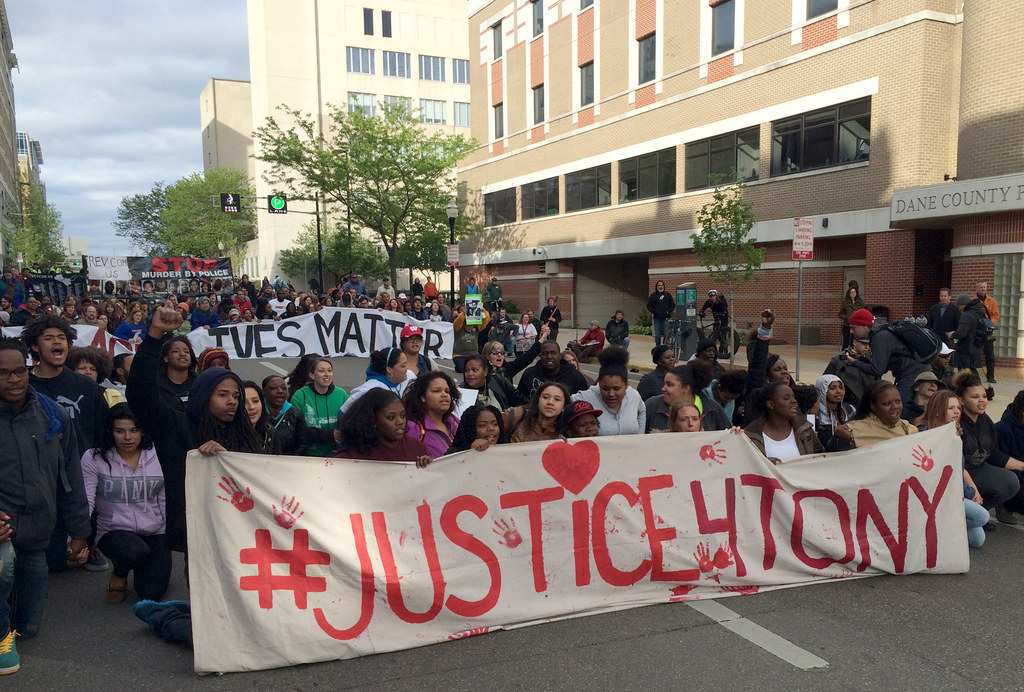 Large crowds of protesters gathered Tuesday in Madison, Wisconsin, after the district attorney declined to charge the officer who fatally shot Tony Robinson in March.
Dane County District Attorney Ismael Ozanne announced the decision to not charge Madison Police Officer Matt Kenny earlier in the day. During his nationally televised announcement, Ozanne described the March 6 incident, relaying how 9-1-1 callers described the 19-year-old as "going crazy" and "tweaking, chasing everybody."
Kenny, who responded to the emergency calls, fatally shot Robinson during a scuffle at an apartment complex.
Despite Ozanne's findings, Robinson's family said Tuesday that there were still unanswered questions, and called the decision not to charge Kenny "politics, not justice."
Protesters evidently agreed — in photos and video from the gathering, crowds could be seen calling for justice.
The protesters remained peaceful through the afternoon, with crowds moving through the streets that police had closed off.
However, Madison Police Capt. Kristen Roman warned Tuesday that there had been threats of violence against officers, the Associated Press reported.
According to an email Roman reportedly sent to city leaders, the threats indicated gang members were planning the violence.
Meanwhile, marchers made their way to the state capitol.
This is a developing story. Check back later and follow @BuzzFeedNews for dates.