Protesters In Ferguson Share Why They Continued To Come Out Over The Weekend
They want justice — for Michael Brown, and for everyone.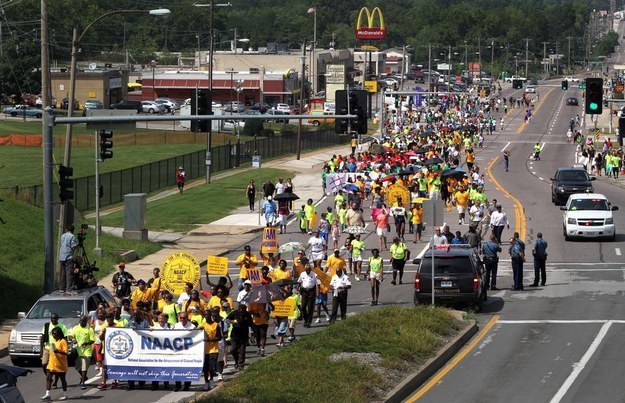 It was a hot weekend in Ferguson, but protesters continued calling for justice.
On Saturday afternoon, the NAACP hosted a youth-led walk down West Florissant Avenue — where most of the protesting and police clashes have taken place. Later that day and into Sunday morning, protesters continued to gather on the street to march. In the short audio clips below — which were edited down from longer interviews for length and sound quality — people who attended these various protests explain what they were doing, why, and what they hope to accomplish.