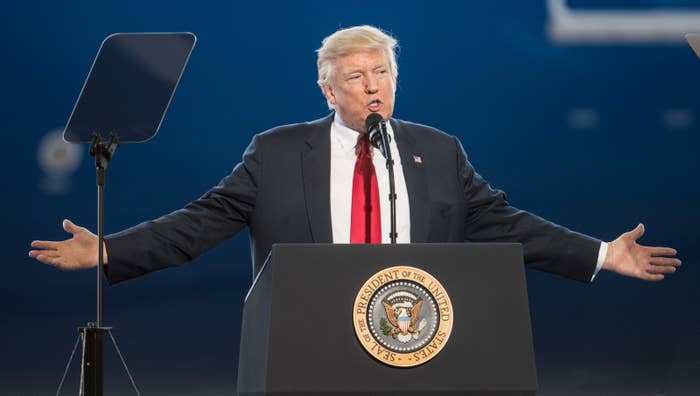 President Trump's war against the news media escalated to new heights Friday, posting on Twitter that news organizations are "the enemy of the American people."

In the tweet, Trump said the New York Times, CNN, NBC News "and many more" are not his enemy — but rather that of the general public.
"SICK!" the tweet concluded.
Trump deleted the tweet moments after sending it out, then reposted it a few minutes later — this time adding CBS and ABC to the list of "enemy" media organizations, and removing the all caps "SICK!"
The White House did not immediately respond to a BuzzFeed News request for clarification Friday.
However, the tweet comes just a day after Trump held a combative and lengthy news conference in which he repeatedly accused various US news organizations of reporting "fake news." He also emailed a survey to supporters designed to record his supporters' anger at news organizations.
Trump has long been a critic of the media, but his escalating attacks on "fake news" and "enemy" organizations comes amid a rocky start to his administration that has seen his national security adviser resign, his nominee for labor secretary withdraw, and a barrage of leaks suggesting the White House is in chaos.