President Obama Slammed Climate Change Deniers Saturday During His Commencement Speech
"Climate change is no longer a distant threat but has moved firmly into the present," Obama said during the commencement of the University of California, Irvine.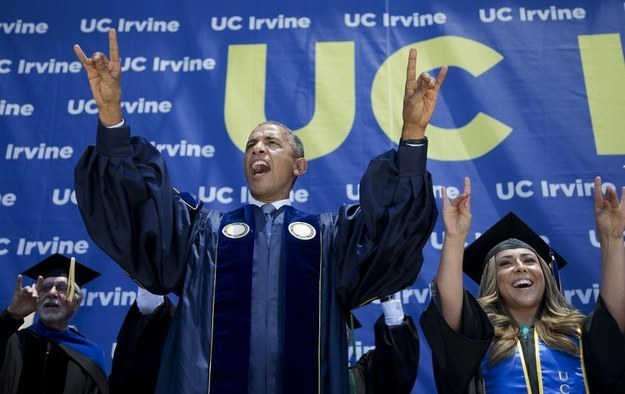 President Obama spoke at the commencement for University of California, Irvine, Saturday in Anaheim and used the speech to tear into climate change deniers.
During his speech, Obama framed climate change as one of the most challenging issues the world faces but said politicians and cable news networks are stymieing any sort of progress. "Science has put the question of climate change to rest," he said, adding that the real question is whether we have the will to act before it's too late.
After ticking off a series of facts about carbon levels, wildfires, flooding and other things that represent the dangers of climate change, he lambasted politicians who ignore the science. He compared fighting climate change to going to the moon. When Kennedy proposed that project, Obama explained, some people objected but no one said "moon wasn't there or that it was made of cheese."
"What's the point of public office if you're not going to use your power to help solve problems," Obama later said.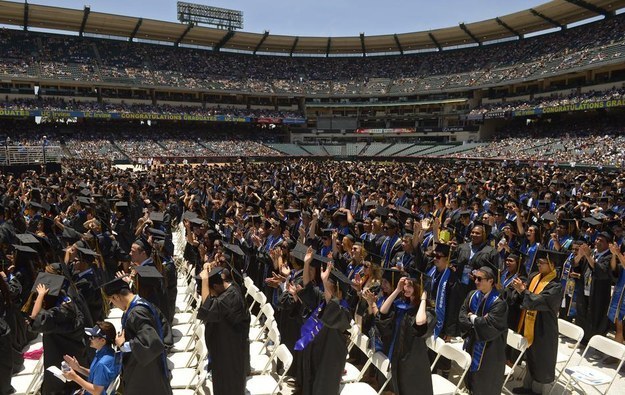 Obama also said he thinks "this generation of young people is super underrated."
Obama praised America's youth and encouraged them not to believe in cynicism. He also warned that todays youth are the ones "getting shortchanged by inaction" on climate change.
Many of the new grads shared moments from Obama's speech online.
"I'm telling you all this because I want to light a fire under you," Obama eventually said. Watch the full speech here: