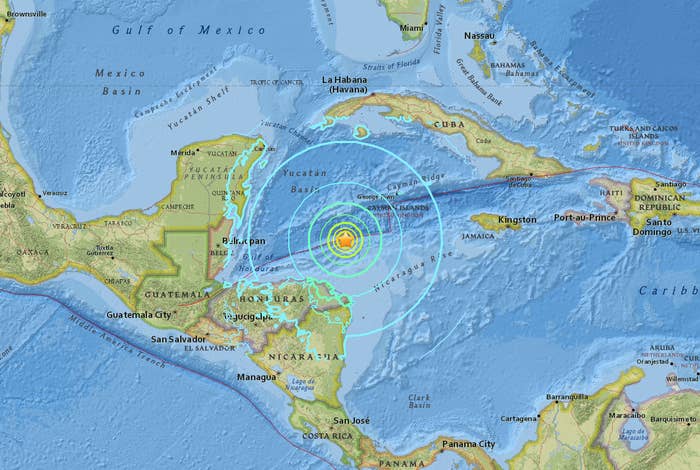 A powerful earthquake struck off the coast of Honduras in the Caribbean Sea late Tuesday, triggering tsunami alerts throughout the region. There were no immediate reports of damage or injuries.
The 7.6 magnitude temblor struck around 9:51 p.m. EST, according to the US Geological Survey. The quake's epicenter was located about 27 miles northeast of Great Swan Island, off the coast of Honduras.
Tsunami advisories were issued following the earthquake for Puerto Rico and the US Virgin Islands but were canceled shortly before 11:30 p.m. EST.
Tsunami alerts also were initially issued for a wide swath of the Caribbean including Jamaica, Honduras, Belize, Cuba, Mexico, and the Cayman Islands. However, forecasters later narrowed the focus of the alerts to just Puerto Cortés in Honduras and Belize City in Belize.
Following the quake, Honduran President Juan Orlando Hernández tweeted that the country's emergency system had been activated.
Reuters reported that the quake rattled windows in Tegucigalpa, the capital of Honduras. According to the Associated Press, the northern coast of Honduras near the epicenter is sparsely populated.