Mavis Wanczyk, 53, of Chicopee, Massachusetts, was announced as the winner of the $758.7 million Powerball, the second largest jackpot in US history and the largest ever won by a single ticket.

"I had a pipe dream and my pipe dream is going to come true. I'm going to retire early," said the mother of two on Thursday.
She called the hospital where she worked for 32 years after she had realized she won. "I called them and told them I will not be coming back," Wanczyk said to laughs.
The winning numbers, announced on Wednesday, were 6, 7, 16, 23, 26, and Powerball 4. Wanczyk said she chose random numbers, along with numbers of personal significance, such as her and her mother's birthday.
She bought the winning ticket at the Pride Station & Store in Chicopee.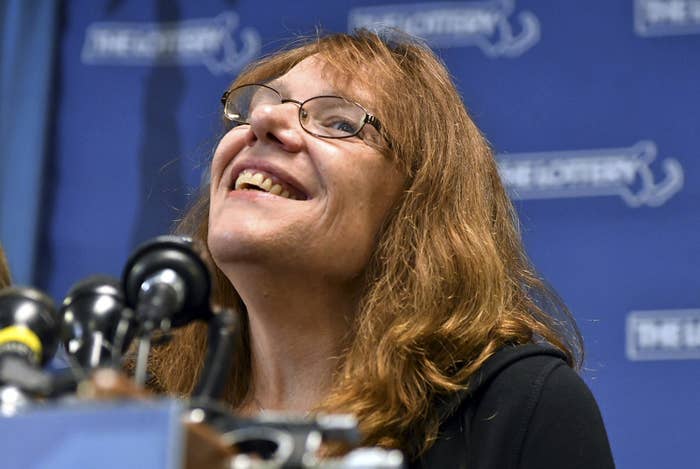 The jackpot soared after no one took the prize in Saturday night's draw, making it second only to last year's record-setting $1.5 billion prize.

Jackpots have hit new highs in recent years after lottery officials changed the odds of matching a Powerball from 1 in 172 million to 1 in 292.2 million. Prior to the massive 2016 jackpot — which was split three ways — the largest prize had been $656 million in 2012. That pot was also split among multiple winners.
Wanczyk opted to take the lump sum cash payment of $480,500,936, which will be $336,350,655 after taxes, according to the Massachusetts State Lottery.
Powerball is played in 44 states, as well as Washington, DC, Puerto Rico, and the Virgin Islands.

CORRECTION
This story has been updated to reflect that Wanczyk took the lump-sum payment. An earlier version of this story misstated how she would receive her payout.