On Friday, Ashley Guindon was sworn in as an officer in the Prince William County Police Department. A day later, she was shot and killed in the line of duty.
Guindon, 28, died during her first shift after she and two other officers — 31-year-old Jesse Hempen and 33-year-old David McKeown — responded to a call of a domestic disturbance in Woodbridge, Virginia, on Saturday shortly after 5:30 p.m. ET.
As they approached the home, police said they were confronted by Ronald Hamilton, 32, who allegedly opened fire.
Hamilton works as an active duty staff sergeant with the Joint Staff Support Center at the Pentagon, military spokeswoman Cindy Your told BuzzFeed News.
He surrendered after additional officers arrived on scene, police said.
The three first responders were taken to hospital in critical condition, but Guindon died from her injuries.
"Our sincere condolences go out to Ashley's family and friends, as well as our fellow officers and department staff," police said in a statement Sunday, adding that the department was in "deep mourning."

When police conducted a search of the house they also found the body of 29-year-old Crystal Hamilton, the suspect's wife.
"The investigation revealed that the accused and his wife were involved in a verbal altercation which escalated physically," police said in a statement Sunday. "The wife was able to contact police; however, before officers could arrive, she was allegedly shot and killed by the accused."
An 11-year-old boy was able to flee the home without injury.
Hamilton has been charged with one count of capital murder of a police officer, one count of first degree murder, two counts of malicious wounding of a police officer, and two counts of using a firearm in the commission of a felony.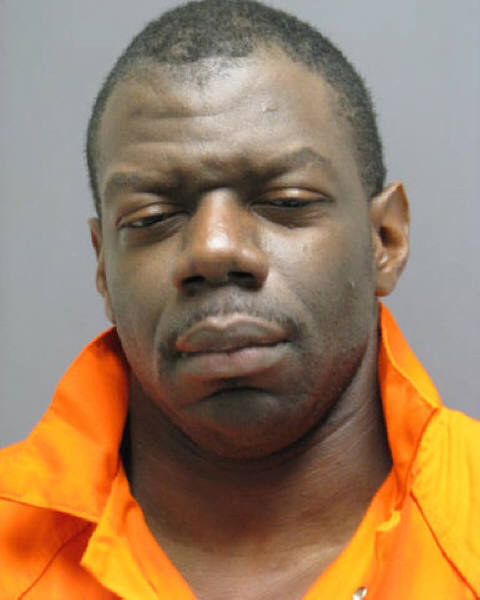 Just one day before the shooting, the Prince William County Police Department tweeted a picture of Guindon after her swearing in.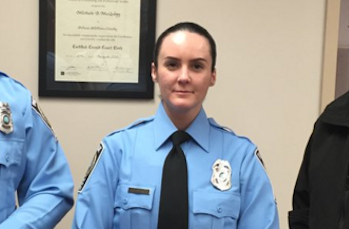 Guindon graduated from the department's basic recruit school in June, according to an announcement. Previously, she earned a bachelor's degree in aeronautics from Embry-Riddle Aeronautical University in Daytona Beach, Florida.
Guindon was also a veteran of the U.S. Marine Corps Reserve and came from a family of law enforcement officers.
Her grandmother told the Associated Press Guindon's father served with the New Hampshire Air National Guard in Iraq, but committed suicide on his return.
After finishing basic recruit school, Guindon was assigned to patrol in the eastern part of Prince William County.
"This is really a shock to us," grandmother Dorothy Guindon said. "Ashley was such a nice person."
Police said Guindon's murder was only the fourth time an officer in the Prince William County Police Department died in the line of duty, and the second time an officer was killed feloniously.
When asked how the department was coping early Sunday, Prince William County Police Department spokesperson Nathan Probus told BuzzFeed News officers were in shock but focused on investigating what exactly happened at the domestic call.
"I think it's all a matter of shock," he repeated. "And right now our attention is to the family, and then the other officers."