Pakistani Police, Protesters Clash In The Streets Of Islamabad
The clashes injured hundreds of people and began as protesters marched on the home of Pakistani Prime Minister Nawaz Sharif. The protesters have called for Sharif's resignation.
UPDATED — Aug. 31, 1:30 a.m. EDT
More than two weeks of protests in Pakistan came to a head Saturday evening when police clashed with thousands of protesters in Islamabad, the capital.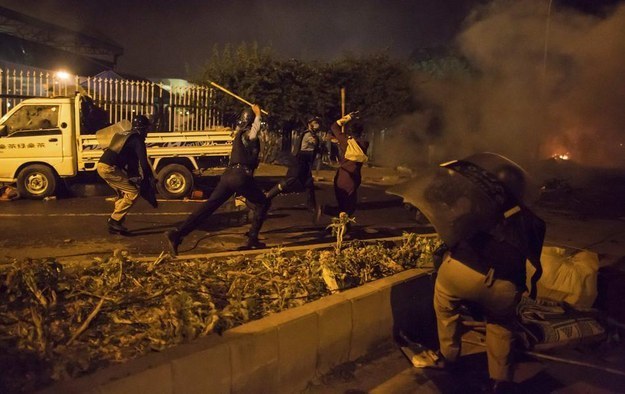 The clashes began as the protesters attempted to march on the official residence of Prime Minister Nawaz Sharif, according to The Wall Street Journal.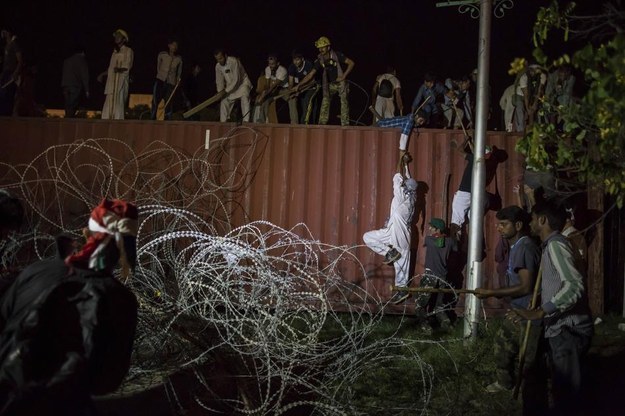 The protesters have called on Sharif to step down, arguing that he committed electoral fraud in 2013, among other things.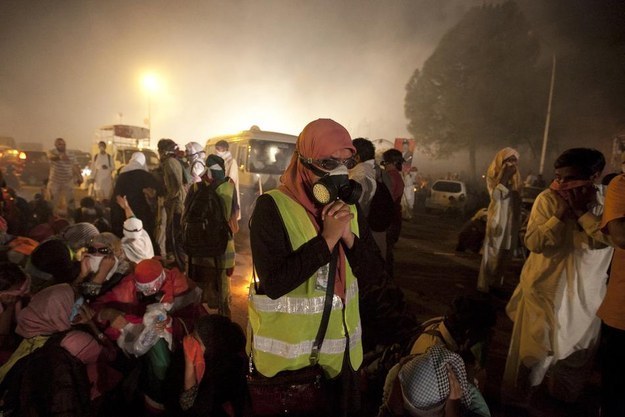 The protesters are loyal to Tahir ul-Qadri, pictured below, and Imran Khan, two opposition politicians.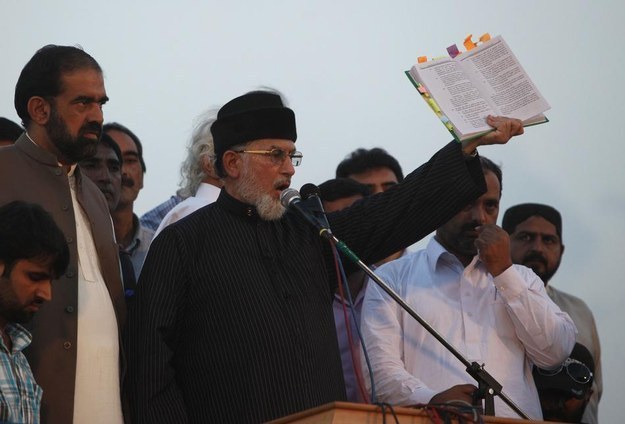 The protests began Aug. 14 with a march from the city of Lahore to Islamabad. Despite some initial clashes, the Associated Press reported that the protests subsequently were "festive," with the protesters camped outside the parliament building.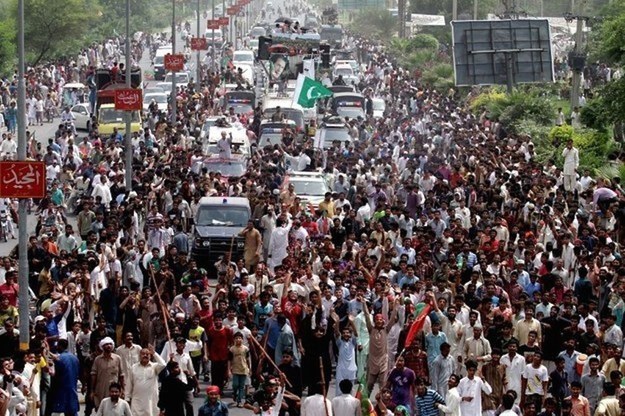 During the clashes Saturday, protesters were met by thousands of police in riot gear, as well as military personnel.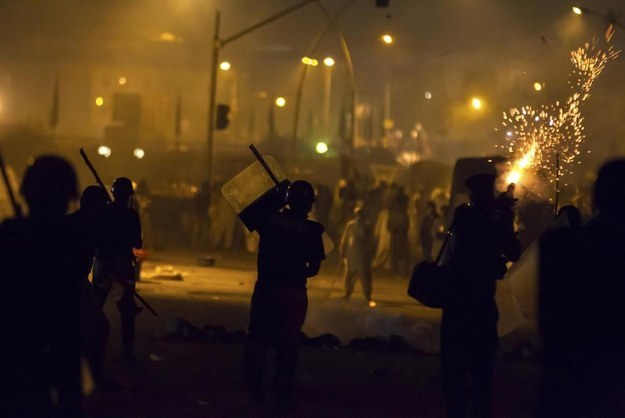 Police fired tear gas at protesters during the clashes.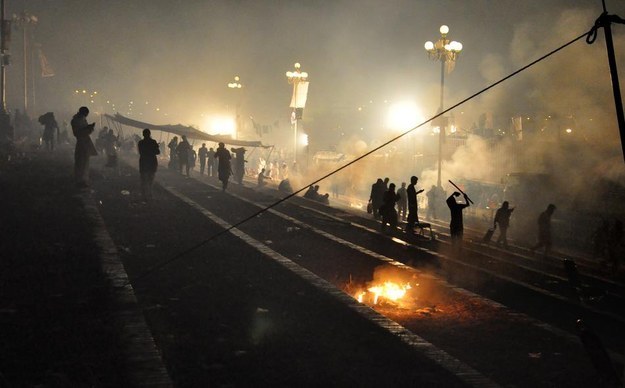 Pakistani Defense Minister Khwaja Mohammad Asif later told reporters the police managed to disperse the protesters from the lawn and parking lot of the parliament building.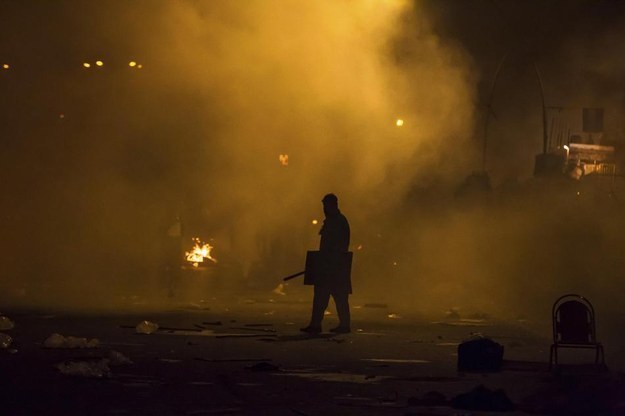 Islamabad police said the protesters had hammers, wire cutters, and axes, among other weapons. However, ul-Qadri later told the BBC the protesters were unarmed.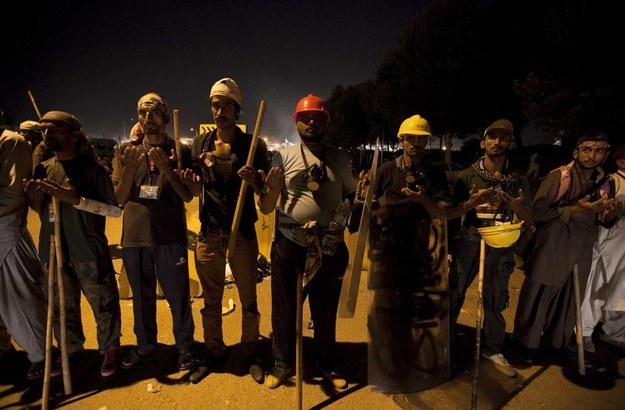 Scores of protesters were injured in the clashes.