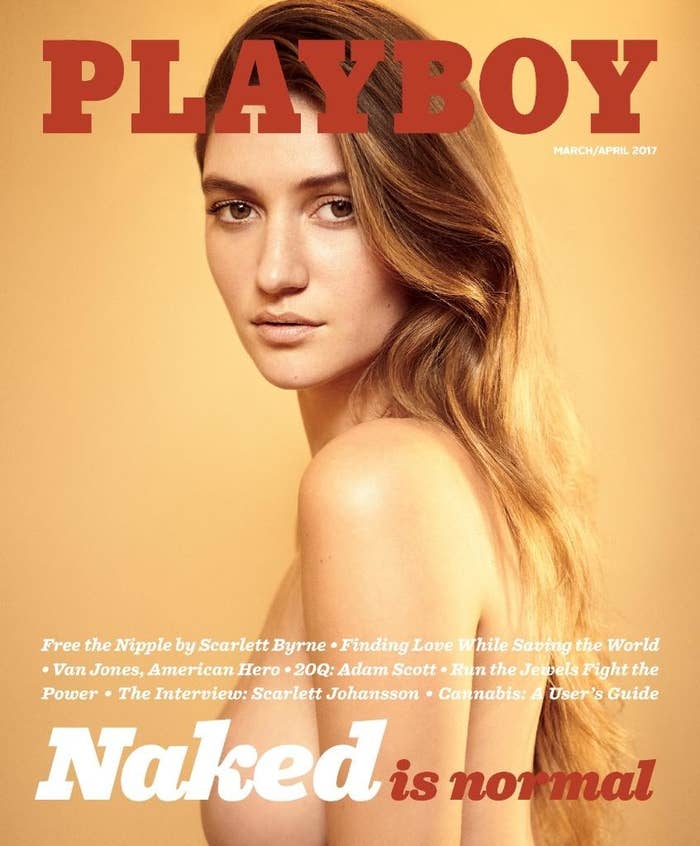 Just a year after Playboy made a radical shift away from its mainstay of nude photos, the magazine will reintroduce explicit imagery in an attempt to reclaim "who we are."

Playboy chief creative officer Cooper Hefner announced the move back to nudes Monday in a tweet. He wrote that though the way the magazine historically portrayed nudity "was dated," getting rid of it completely was a mistake.
"Nudity was never the problem because nudity isn't a problem," Hefner added. "Today we're taking our identity back and reclaiming who we are."
Playboy's March/April issue will be the first to once again include nudity. The issue will feature Elizabeth Elam, who the magazine describes as an "unlikely amalgam of warmth, grit and obvious beauty."
The reintroduction of nudity comes as Playboy grapples with its identity at a time when the internet has made nude images widely accessible and often free.
In October 2015, amid a struggle to stay relevant, Playboy announced that it would no longer publish fully nude images in its print magazine. The move came after a website redesign in 2014 that eliminated nudity online, which the company said led to a 250% spike in traffic.
As of Monday, the website included the tagline "entertainment for all."
But Cooper Hefner — the 25-year-old son of Playboy founder Hugh Hefner — was critical of the move to eliminate nudity. In a 2016 interview with Business Insider, he argued that "Millennials and Gen-Y didn't view nudity as the issue."

"The issue was the way in which the nudity and the girls were portrayed," he added.
Cooper Hefner became Playboy's chief creative officer last July. In a post on Playboy.com Monday, he laid out his vision for the magazine and defended it as a publication that historically "challenged social norms."
"At this point in history," Hefner added, "the most vital intellectual discussion we can have is how to create a society that's as free as possible without ignoring the social and economic implications of our policy decisions."