Plane Carrying Mike Pence Skids Off Runway At LaGuardia Airport
No one was injured in the incident, which happened Thursday night as the vice presidential candidate arrived in New York City from Iowa.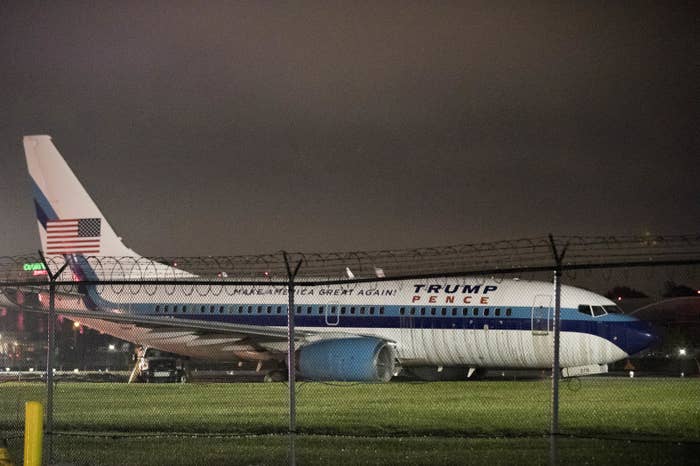 An airplane carrying Republican vice presidential candidate Mike Pence skidded off the runway Thursday evening at New York City's LaGuardia airport. No one was injured.

The incident occurred as a storm brought rain and wind to the New York City area, leaving the runway slick. CNN producer Elizabeth Landers was aboard the plane and said after a "pretty rough landing" the back of the plane started "to fishtail" for 20 or 30 seconds.
"It was long enough to feel that this was not a straight smooth landing on the runway," Landers said.
The airport was closed until further notice after the incident.

The plane eventually came to a stop on grass near the runway, Landers said, adding that Gov. Pence immediately came to the back of the plane to make sure everyone was OK.
Speaking to CNN Friday morning, Pence retold the "10 seconds of uncertainty" during the rough touchdown.
"When we landed, we began to feel the pilots braking very aggressively," he said, but added that it appeared first responders were on the ground before the plane had even come to a stop.
"It happened so fast that it was all over before it began," he said, adding that it "was more dramatic to look at it from the outside of the plane."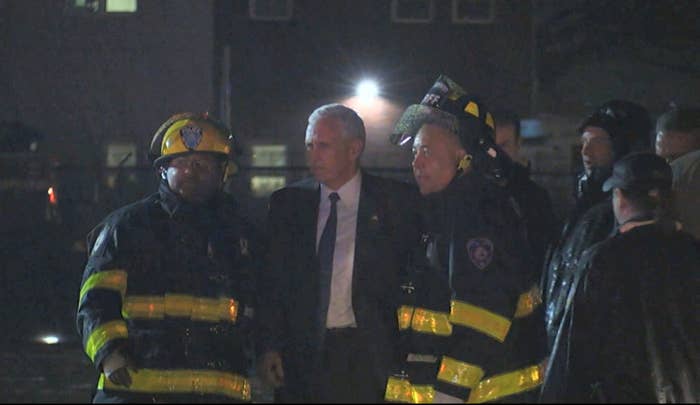 Pence reported seeing mud on the front windows and cockpit of the plane, and the pilot could smell burning rubber, according to the the Associated Press.

Landers said the runway was visibly torn up, apparently from where the wheels of the plane made contact with the asphalt. The damage to the runway was visible in live video footage broadcast from the scene.

Earlier Thursday, Pence shared a photo of himself playing football on the tarmac in Iowa, saying that a ground stop at LaGuardia had delayed their trip.

The FAA will investigate the incident at LaGuardia, CNN reported.
Pence later tweeted that he was "thankful everyone on our plane is safe."
Hillary Clinton also tweeted Thursday night that she too was glad her rival's running mate was safe.