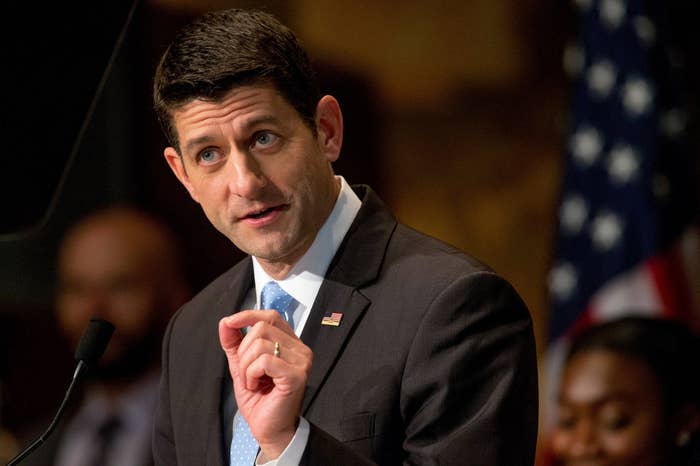 Paul Ryan, the Speaker of the U.S. House of Representatives, said Thursday that he was "not ready" to endorse Donald Trump, the presumptive Republican presidential nominee.
Ryan made the comments during an interview with CNN. He did not rule out eventually endorsing Trump, but said that "at this point I'm just not there right now."
"I think right now he needs to do more to unify this party," Ryan said, adding later that "we hope that our nominee aspires to be Lincoln or Reagan-esque."
Trump became the presumptive nominee of the Republican party after his primary win in Indiana this week, which prompted rivals Ted Cruz and John Kasich to drop out of the race. Cruz and Kasich were the last candidates in a once-crowded Republican field that was never able to overtake Trump — much to the chagrin of many in the Republican establishment.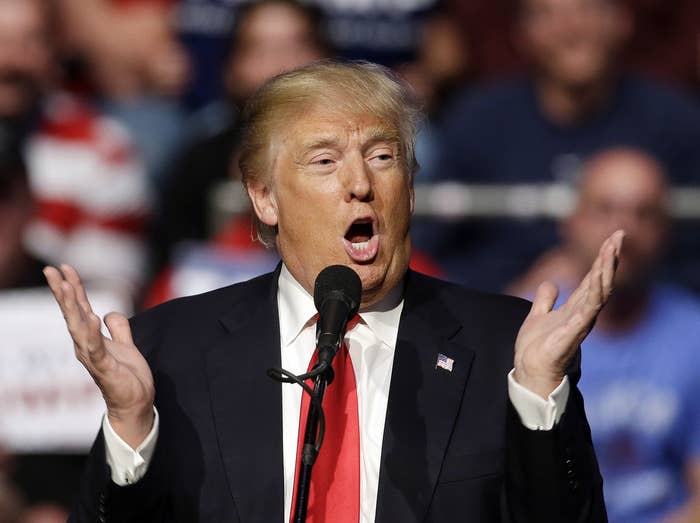 During his interview, Ryan — who is the highest ranking elected Republican in the country — acknowledged Trump's primary season victories and nomination, saying "he earned it, he deserved it, he won the vote." Ryan said Trump "tapped into something in this country that was very powerful."
The House speaker said however that "no Republican should ever think about supporting Hillary."
But Ryan criticized Trump as well, saying the billionaire New York businessman needs to prove that he believes in conservative principles.
"I want to see our party unified and I'd love to see our standard bearer celebrate the principles of our party," Ryan added.
Ryan repeatedly said Trump has "some work to do" in order to run a principles-based campaign, and that the burden to unite the party in a conservative movement "is on the presumptive nominee."
In response to Ryan's comments, Trump fired back in a statement Thursday afternoon saying, "I am not ready to support Speaker Ryan's agenda."
"Perhaps in the future we can work together and come to an agreement about what is best for the American people," Trump said. "They have been treated so badly for so long that it is about time for politicians to put them first!"