More Than 200,000 Gallons Of Oil Have Spilled From The Keystone Pipeline
The large leak was discovered Thursday in South Dakota, prompting crews to shut down the pipeline.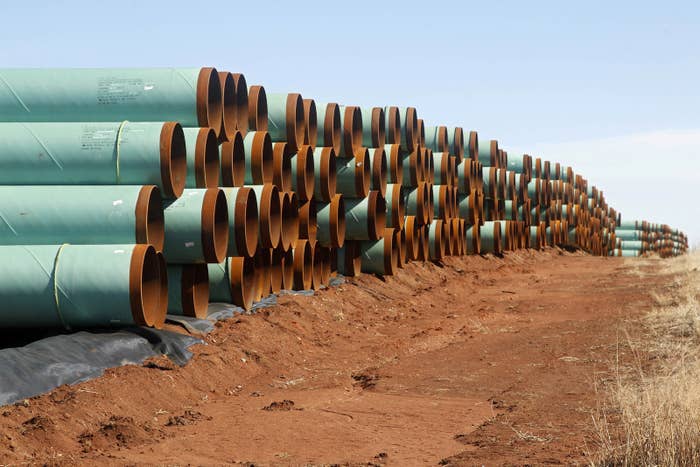 More than 200,000 gallons of oil spilled Thursday from the Keystone pipeline in South Dakota, the operator said, prompting a shutdown of the system.

TransCanada, the company that operates the pipeline, said in a statement that about 5,000 barrels of oil had leaked in Marshall County, South Dakota. One barrel holds 42 gallons, meaning the spill involved roughly 210,000 gallons of oil.
According to TransCanada, the pipeline was shut down at 6 a.m. following a recorded drop in pressure. The leak, it said, "was completely isolated within 15 minutes and emergency response procedures were activated."

"Crews, including TransCanada specialists from emergency management, engineering, environmental management and safety as well as contracted, nationally recognized experts are assessing the situation."