Officer's Body Camera Highlights Differences Between Ferguson And Cincinnati
Unlike what happened in Ferguson, Missouri, an investigative outcome for the fatal encounter between an officer in Cincinnati and an unarmed black man came in less than two weeks, largely because of what was captured on film.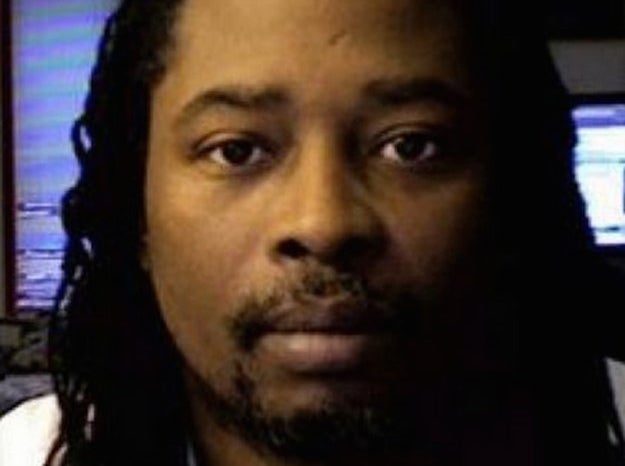 Nearly a year ago, Ferguson, Missouri, Police Officer Darren Wilson shot and killed 18-year-old Michael Brown. The shooting sparked months of tension and protests as the nation waited to find out if Wilson would face charges. When a grand jury finally cleared him in November, the National Guard was called in, police fired tear gas at demonstrators, buildings burned.
Last week, another fatal police encounter between a white officer and an unarmed black man occurred: University of Cincinnati Officer Ray Tensing shot and killed Samuel Dubose. (Warning: The video clip is violent and disturbing.)
But while the Ferguson aftermath played out over the course of months, fueling waves of unrest, a grand jury indicted Tensing just 11 days after he killed Dubose. Protests were comparatively low key. And unlike Wilson, Tensing was promptly fired and widely condemned.
There are plenty of differences between the two shootings, but one that matters more than most: Tensing was wearing a body camera, Wilson was not.
The significance of Tensing's body camera was emphasized Thursday by authorities in Cincinnati, including Police Chief Jeffrey Blackwell who told CNN, "We're fortunate that the body camera was on."
Dubose's sister Terina Dubose also told CNN the camera was key in producing the indictment.
"Something would have happened," she said, "but it wouldn't have been anything at all like an indictment."
In an interview with BuzzFeed News, Arizona State University professor Mike White — a former police officer who now studies law enforcement — compared Ferguson and Cincinnati. He pointed out that after the Ferguson shooting, the investigation dragged on and ultimately left many observers unsatisfied and frustrated. That might not have happened if Wilson had been wearing a body camera.
"Instead of months, we're talking about a couple of days before an indictment can be handed down or before an officer can be vindicated," White said.
Interest in body cameras exploded after Brown's death, with many police departments — including Ferguson itself — rushing to put them on officers. White estimated that within two to three years, the cameras will be virtually ubiquitous in American police departments.
"Body-worn cameras are here to stay," he said.
The cameras also enjoy widespread popularity.
White said that most officers are supportive of the cameras because they can prove when complaints are frivolous. The American Civil Liberties Union has also come out in favor of the cameras for their "potential to serve as a check against the abuse of power by police officers." And Thursday, the libertarian CATO Institute argued that Dubose's death "does provide an example of how useful body camera footage can be to officials investigating allegations of police misconduct."
White warned that the full effect of police body cameras is not yet entirely clear because the research so far is minimal. Legal questions about the footage also still have to be resolved, and the cameras are not generally panacea for police misconduct.
"One of the things this technology can't do is overcome incompetence," he said, adding that when he watched the footage of from Tensing's camera, "I saw incompetence."
Still, the limited research that has been done suggests police conduct improves when officers wear body cameras, White said.
There is also little doubt that they are becoming more and more common in departments large and small. That means future cases may play out more like Cincinnati than Ferguson.
"I think the impact of body cameras will be pretty minimal in a high functioning departments," White said. "But I think where we'll see the change is in the departments that are struggling."