UPDATE — Sept. 3, 2014, 10:31 a.m. ET: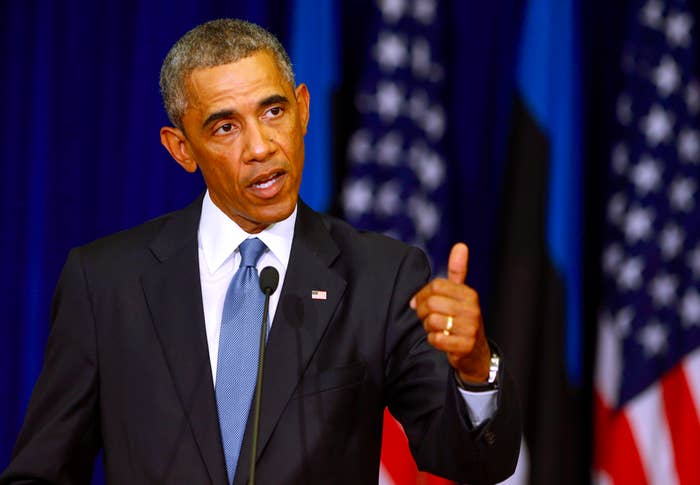 President Obama on Wednesday said the American objective was to "degrade and destroy" ISIS, and that the United States "will not be intimidated."
Obama delivered the comments at a press conference in Estonia during his European visit to show solidarity with NATO allies. "Our objective is clear, and that is to degrade and destroy ISIL so that it's no longer a threat — not just to Iraq, but also the region and to the United States," Obama said.
"We will not be intimidated. Their horrific acts only unite us as a country and stiffen our resolve to take the fight against these terrorists," Obama said. "And those who make the mistake of harming Americans will learn that we will not forget, and that our reach is long and that justice will be served."
Obama also sought to clarify his widely criticized comments from last week "that we don't have a strategy yet" when it came to combatting the threat of ISIS. "It is very important from my perspective that when we send our pilots in to do a job, that we know that this is a mission that's going to work, that we're very clear on what our objectives are, what our targets are," Obama said. "We've made the case to Congress and we've made the case to the American people, and we've got allies behind us so that it's not just a one-off, but it's something that over time is going to be effective."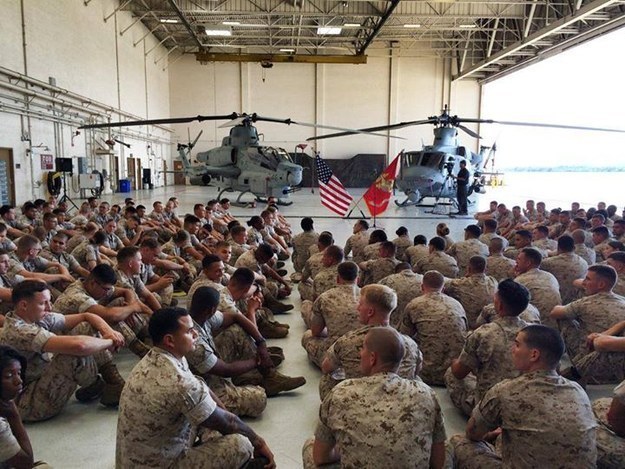 The White House announced Tuesday that it plans to increase the number of troops in Iraq by 350 people.
The new deployment is a response to requests from the State Department and is intended to "protect our diplomatic facilities and personnel in Baghdad," the White House said in a news release:
Today, the President authorized the Department of Defense to fulfill a Department of State request for approximately 350 additional U.S. military personnel to protect our diplomatic facilities and personnel in Baghdad, Iraq. This action was taken at the recommendation of the Department of Defense after an extensive interagency review, and is part of the President's commitment to protect our personnel and facilities in Iraq as we continue to support the Government of Iraq in its fight against the Islamic State of Iraq and the Levant (ISIL). These additional forces will not serve in a combat role.

The President has made clear his commitment to doing whatever is required to provide the necessary security for U.S. personnel and facilities around the world. The request he approved today will allow some previously deployed military personnel to depart Iraq, while at the same time providing a more robust, sustainable security force for our personnel and facilities in Baghdad.

In addition to our efforts to protect our personnel, we will continue to support the Government of Iraq's efforts to counter ISIL, which poses a threat not only to Iraq, but to the broader Middle East and U.S. personnel and interests in the region. The President will be consulting this week with NATO allies regarding additional actions to take against ISIL and to develop a broad-based international coalition to implement a comprehensive strategy to protect our people and to support our partners in the fight against ISIL. As part of this effort, Secretary Kerry, Secretary Hagel, and President Obama's counterterrorism advisor, Lisa Monaco, will be traveling separately to the region in the near-term to build a stronger regional partnership.
A total of 405 new people are headed to Iraq, while 55 who are already there will be reassigned, resulting in a net increase of 350 troops, according to the Department of Defense. That will bring the total number of diplomatic security personnel in Iraq to 820.
The White House also said Tuesday it will continue supporting Iraq's efforts to fight the Islamic State in Syria and Iraq (ISIS), which has taken over large swaths land in the north of the country.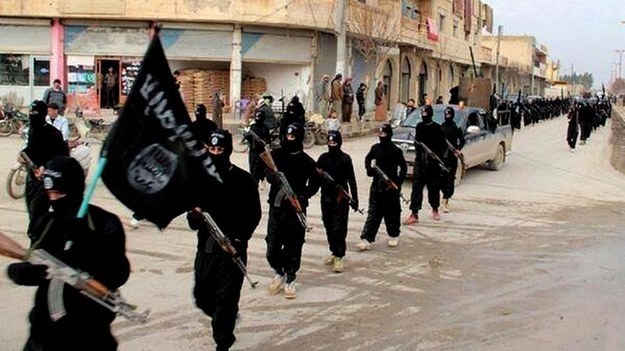 Tuesday's announcement comes after the U.S. has gradually increased military operations in Iraq over the last month.
In June, Obama announced that he would "not be sending U.S. combat troops back to Iraq." While that statement technically remains true — the latest deployments are not for "combat" troops — U.S. military activity in Iraq continues to intensify; in early August, American aircraft began bombing ISIS in Iraq. Several days after the bombing began, the White House announced a plan to deploy 130 "military advisers" to Iraq.
The new deployment was revealed the same day that a video surfaced apparently showing the execution of American journalist Steven Sotloff.