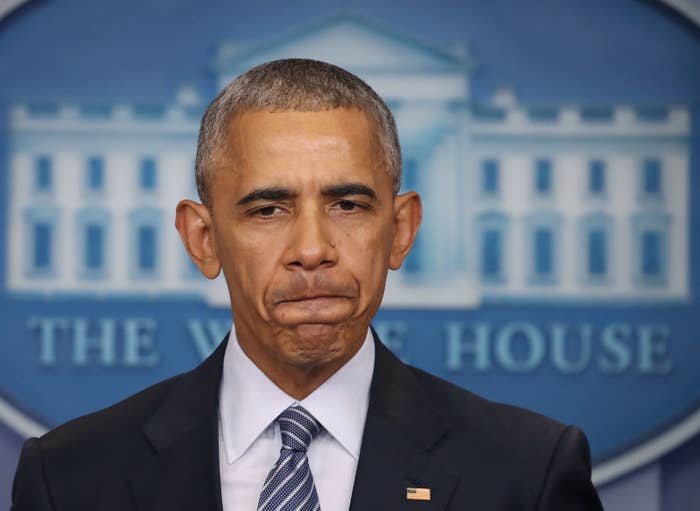 President Obama struck a conciliatory tone Monday in his first news conference since Donald Trump's shocking victory, saying that despite his own concerns, "the people have spoken."

Obama engaged in a delicate balancing act in which he expressed concern about Trump while also trying to reassure the public that there would be a smooth transition of power and that the accomplishments of the last eight years would not be unraveled.
"I don't think he is ideological," Obama, who called Trump unfit to be president during the campaign, said. "I think ultimately he is pragmatic."
Obama added that he believes Trump is "sincere in wanting to be a successful president" and that "my hope is he makes things better." Still, Obama went on to say that "there are certain things that make for good sound bites but don't always translate into good policy."
"There are certain elements of his temperament that will not serve him well unless he recognizes them and corrects them," Obama said of Trump.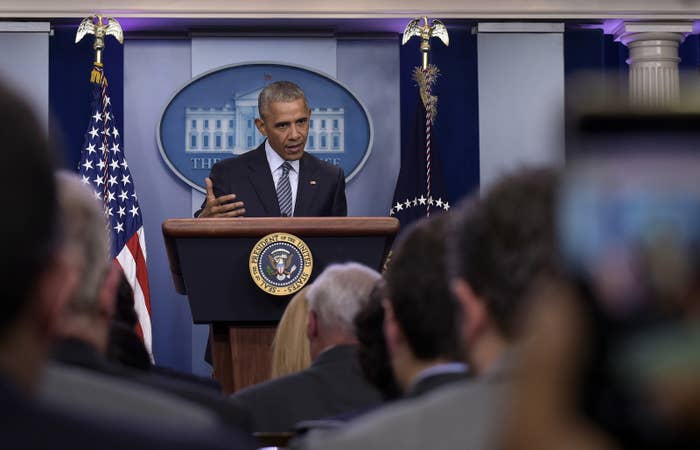 He later expressed hope that Trump would use the "gifts that obviously allowed him to execute one of the biggest political upsets in history" to help "all the American people."
He declined to weigh in on Trump's appointment of Steve Bannon as chief strategist. Bannon has served as the chairman of Breitbart News, which has been criticized for mainstreaming racist and "alt right" rhetoric.
"Regardless of what experience or assumptions he brought to the office, this office has a way of waking you up," Obama said. "And those aspects of his positions or predispositions that don't match up with reality, he will find shaken up pretty quick because reality has a way of asserting itself."
During his conversation with Trump last week at the White House, Obama said the president-elect also "expressed a great interest in maintaining our core strategic relationship."

"So, one of the messages I will be able to deliver is his commitment to NATO and the Transatlantic Alliance," Obama said of his upcoming tour abroad. "I think that's one of the most important functions I can serve at this stage during this trip is to let them know that there is no weakening of resolve when it comes to America's commitment to maintaining a strong and robust NATO relationship."

Trump has previously been critical of the US role in NATO, saying this summer that many members of the alliance "aren't paying their bills." And when asked if the US would come to the aid of NATO countries, Trump repeatedly noted "if they fulfill their obligations to us, the answer is yes."
But for all his talk about his incoming predecessor, Obama also used the news conference to repeatedly tout his own record in office, saying the economy is stronger, Guantanamo Bay has fewer prisoners, and the US is "indisputably in a stronger position today that we were when I came in eight years ago."

He also pointed to steps taken to reduce climate change.
"The good news is that what we've been able to show over the last five, six, eight years is that it's possible to grow the economy really fast and possible to bring down carbon emissions as well," Obama said.