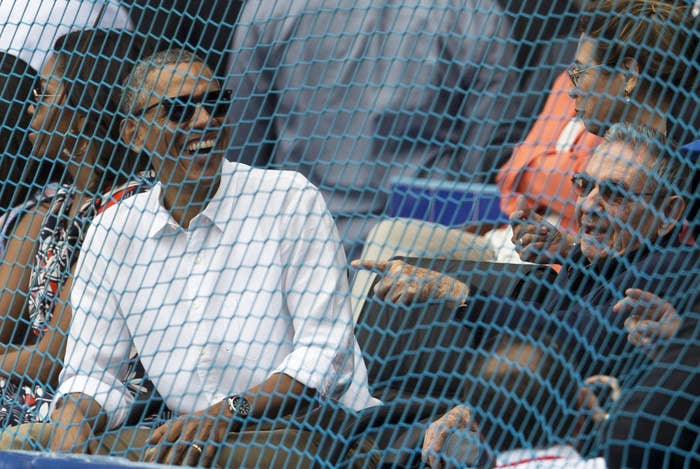 President Obama attended a baseball game Tuesday in Cuba as part of his historic visit to the long-isolated Caribbean country.
Obama, who arrived in Cuba on Sunday, sat with his family and Cuban President Raul Castro at the exhibition game between the Tampa Bay Rays and the Cuban national team. It was the first game between an MLB team and the Cuban team in 17 years.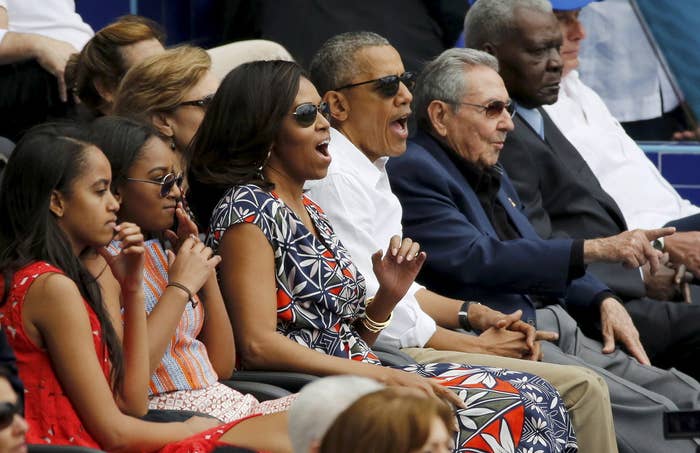 Obama and Castro could both be seen doing the wave during the game.
The baseball game came hours after a terror attack killed dozens of people in Brussels, Belgium. In an interview from the stands, Obama defended his decision to remain in Cuba and attend the game.
Obama said he had been briefed on the attack, but defended the decision to attend the game, saying "the whole premise of terrorism is to try to disrupt people's ordinary lives." He also said that the attack was "just one more example of why the entire world has to unite against these terrorists."
"We are going to continue with the over 60 nations that are pounding ISIL," Obama said, "and we're going to go after them."
Despite Obama's decision to attend the game and remain in Cuba, Republican presidential hopefuls Ted Cruz and John Kasich called on the him to return him.
Several members of FARC, a Marxist rebel group from Colombia, also attended the game.
According to Reuters, about 40 members of the group were at the game, including leader Rodrigo Londono. The group reportedly was in Havana for peace talks with the Colombia government.
The State Department designated FARC a terrorist organization in 1997.
Obama's trip to Cuba marks the first time a sitting American president has visited the island since 1929.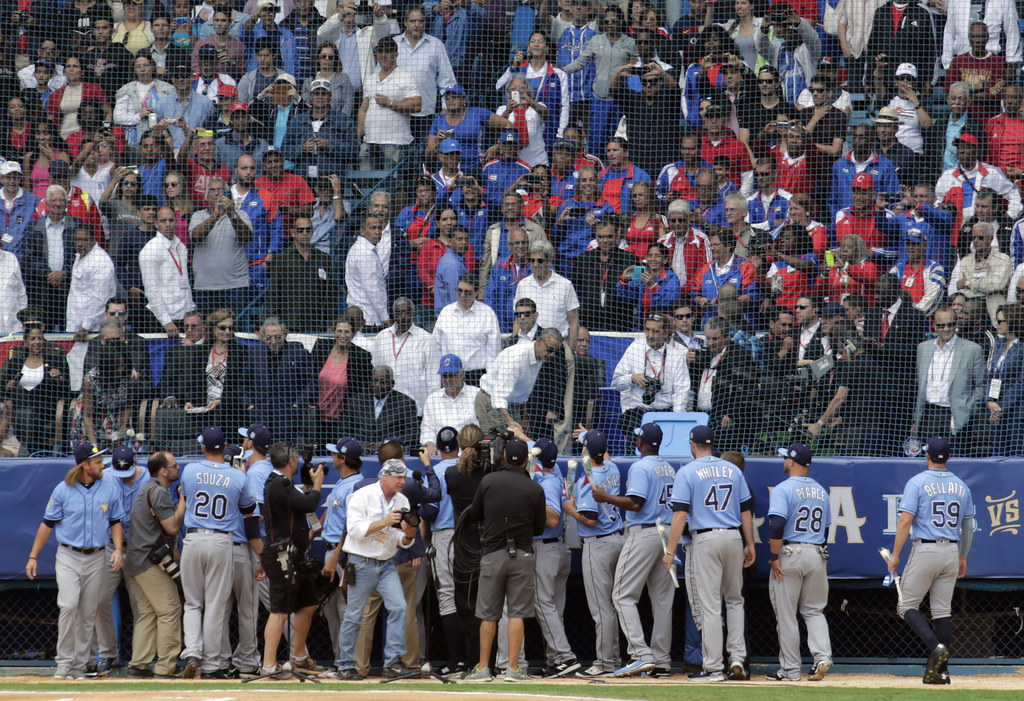 In an article published by ESPN, Obama said Tuesday's baseball game was a "symbol of the bonds between Americans and Cubans despite decades of isolation."
The president stated his visit was about "looking toward a better future" and that he "came to Cuba to extend the hand of friendship to the Cuban people."
Following Tuesday's baseball game, Obama departed Cuba for Argentina, where he hopes to strengthen economic and political ties.