NYPD Commissioner To Officers: Don't Turn Your Backs To De Blasio During Funeral
Commissioner Bill Bratton told officers they should not turn their backs on the mayor during the funeral for slain NYPD Officer Wenjian Liu.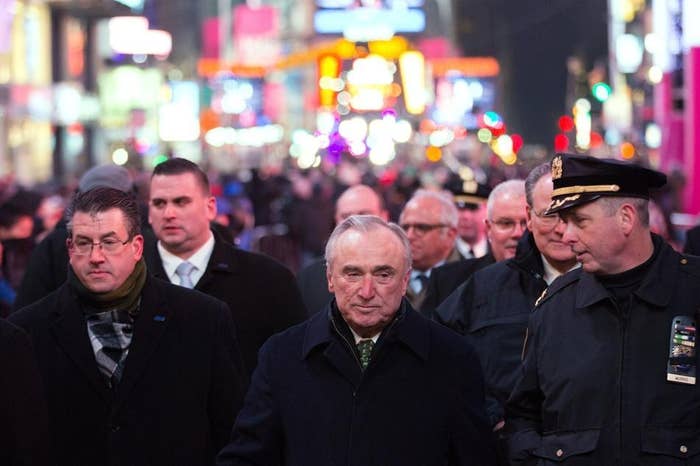 NYPD Commissioner Bill Bratton has a message for his police: Don't turn your backs on Mayor Bill de Blasio during the upcoming funeral for slain Officer Wenjian Liu.
Bratton urged his officers not to make the gesture in a memo obtained by the New York Post.
"A hero's funeral is about grieving, not grievance," the memo began.
It went on to say that police who turned their backs on de Blasio during Officer Rafael Ramos' funeral on Dec. 27 "stole the valor, honor, and attention that rightfully belonged to the memory" of his "life and sacrifice." Bratton's memo also characterized the gesture as an "act of disrespect" that ultimately distracted from the funeral.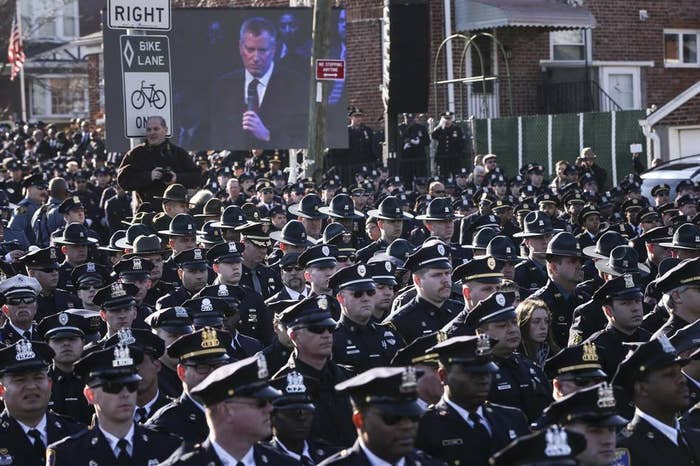 The memo is not an order or mandate and Bratton pointed out that he is not threatening to discipline officers. However, he concluded by saying that "when you don the uniform of this department, you are bound by the tradition, honor, and decency that go with it."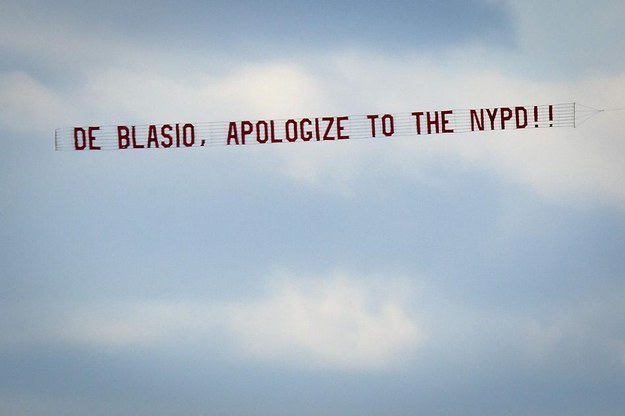 The memo is the latest evidence of the bitter and public feud between de Blasio and the police.
Tensions between city hall and police boiled over after Ramos and Liu were murdered in Brooklyn on Dec. 20. In the hours and days after the killings, officers repeatedly turned their backs on de Blasio. Police and political leaders also have publicly criticized the mayor, in some cases saying he has "blood on his hands."
The feud stems from allegations among some officers — including union officials — that de Blasio has provided insufficient support to the police.