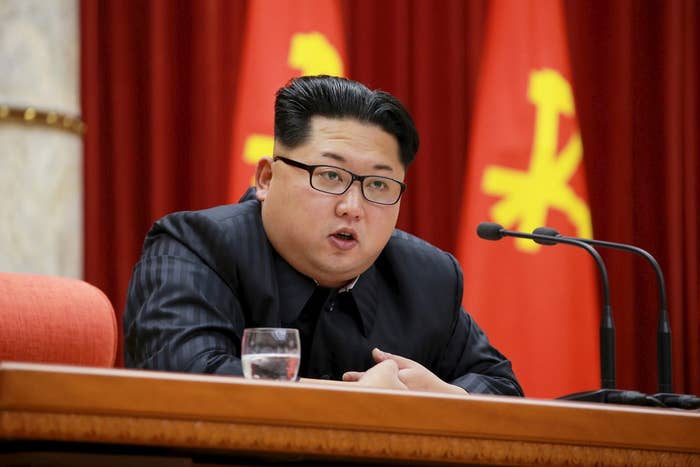 North Korea launched a rocket Sunday that the country said was carrying a satellite, but which some critics believe was a way to test prohibited missile technology.
The U.S. Department of Defense tracked the rocket — which it described as a "missile" — as it passed southward over the Yellow Sea and "into space," according to a statement. The launch happened around 9 a.m. Pyongyang time, AFP reported.
According to NORAD, the rocket never posed a threat to North America.
North Korea said the launch was designed to carry a satellite, but according to the Associated Press, analysts believe the launch was an attempt by North Korea to covertly test long-range missile technology — something it is prohibited from doing by U.N. sanctions.
Japan and South Korea — which also both tracked the rocket — immediately convened a national security meeting after the launch, the AP reported. Japanese Prime Minister Shinzo Abe said the rocket launch was "absolutely unacceptable," Reuters reported.
Earlier this week, North Korea said it planned to launch a satellite. Though the country has said it has a right to pursue a space program, the news of the impending launch drew condemnation and calls from the U.S. for tougher sanctions.
The launch comes just a month after North Korea claimed it tested a hydrogen bomb. That test — which produced a seismic event that registered at a magnitude of 5.1 — was widely condemned by much of the international community, including the U.S. Analysts also questioned whether the device North Korea tested was actually a hydrogen bomb.