Hatchet Attack On New York City Police Officers Was An Act Of Terror
Police say the man who attacked a group of officers Thursday in Queens was "self-radicalized" and acted alone. The two officers injured in the attack remained hospitalized Friday.
Updated — Oct. 24, 6 p.m. ET
Police said Friday that Zale Thompson's hatchet attack on a group of officers in Queens Thursday was intended to be an act of terror.
"This was a terrorist attack," Commissioner William Bratton said during a news conference.
Investigators also said Friday that Thompson was "self-radicalized" but apparently acted alone, WNBC-TV.
Police made the statements after, among other things, searching Thompson's computer and discovering that he had visited websites associated with radical Islamic groups, Reuters reported. Thompson also recently spent time reading about beheadings, the shooting Wednesday in Canada, and people who have managed to penetrate the grounds of the White House.
The attack ended when police shot and killed Thompson, reportedly firing a total of 19 rounds.
Police are still trying to determine how much preparation Thompson put into the attack. The two officers who were injured remained hospitalized Friday, according to WNBC-TV. A woman was hit by a stray bullet during the attack and also remained hospitalized.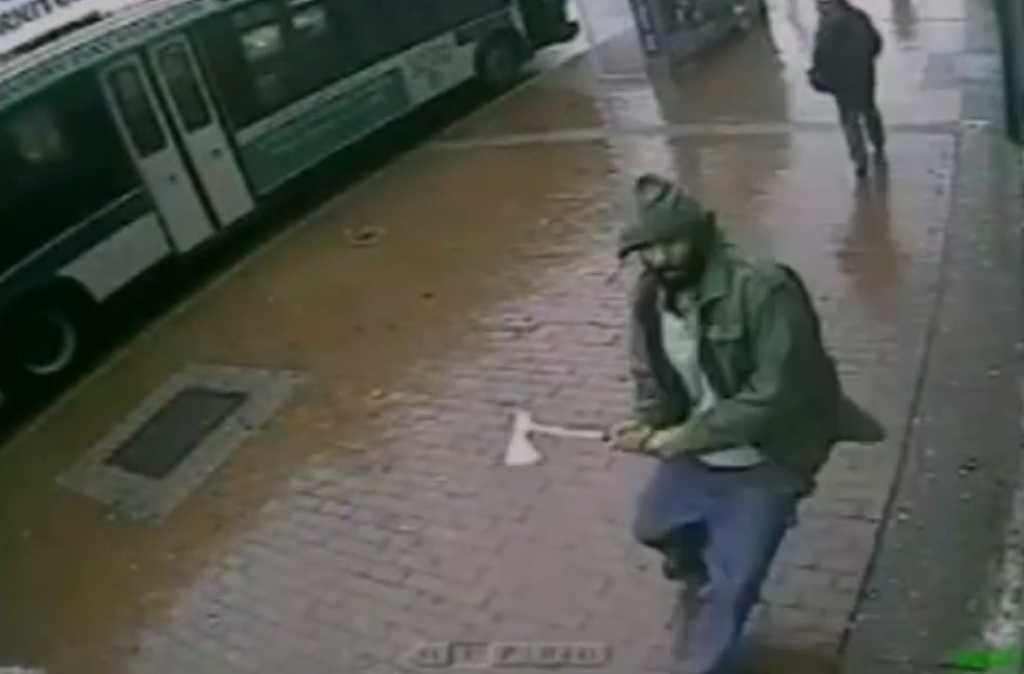 A man with a hatchet attacked a group of police officers Thursday in New York City, and investigators are trying to determine if the incident has a possible terror connection.
The man, identified as 32-year-old Zale Thompson, attacked the officers Thursday in Queens while they were posing for a photo. One officer took a blow to the head and was in critical condition Thursday evening. Another officer was struck in the arm.
Police reportedly are investigating the attack for any possible terror connections. CNN correspondent Jim Sciutto reported Thursday that investigators suspected a link to radical Islam and police were specifically looking into posts Thompson made on social media.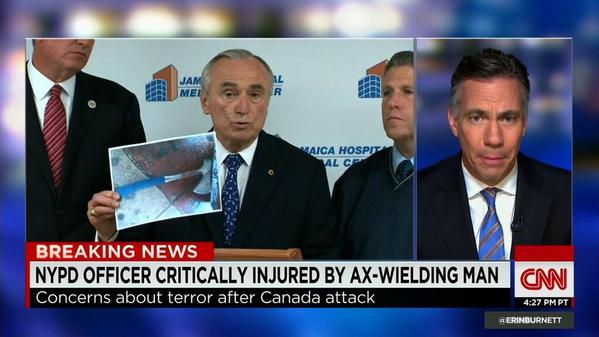 A Facebook page matching Thompson's name and location showed a photo of a masked fighter, as well as a banner with Arabic writing.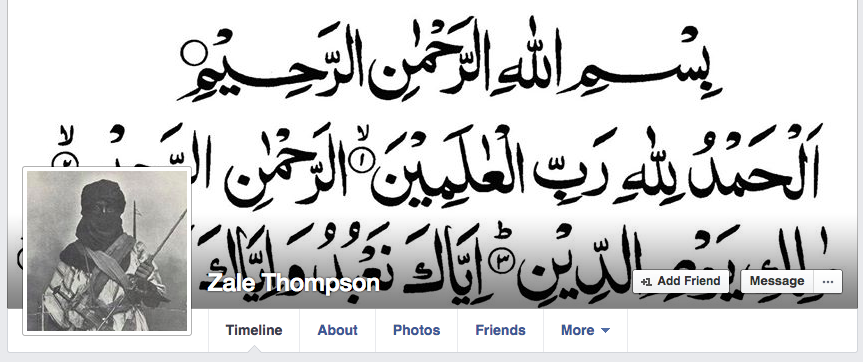 It was ultimately unclear Thursday if investigators had actually turned up any terror connection.
A police spokesman told BuzzFeed News Thursday that he was "not aware" of any connection between the attack and terrorism. CNN also quoted another department spokesman who made a similar statement.
Police shot and killed Thompson during the attack.
Video from the scene showed police carrying someone away, as well a body lying in the background:
During that attack, Michael Zehaf-Bibeau killed Canadian Army reservist Cpl. Nathan Cirillo and injured three others, before being killed by Kevin Vickers, sergeant-at-arms of Canada's House of Commons.
New York City police told CNN that the Ottawa attack led to "heightened concern." Reports also circulated Thursday that the department issued a memo calling for "heightened situational awareness." However, a police spokesman told BuzzFeed News Thursday he was unaware of any such memo.
CNN reported that President Obama has been briefed on the incident.