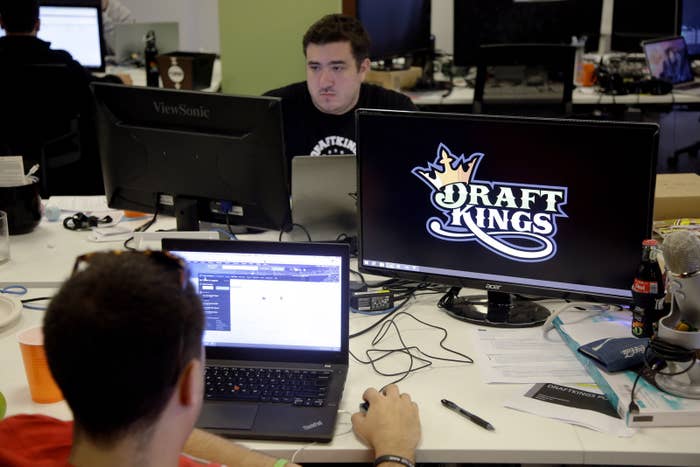 Two popular fantasy football websites are being investigated after employees allegedly won large sums of money by using information that was not publicly available.
New York Attorney General Eric Schneiderman sent letters to DraftKings and FanDuel announcing the investigation. The letters — which were posted online Tuesday by The New York Times — reveal that employees may have "gained an unfair, financial advantage" by "exploiting their access to nonpublic data."
The letters demand an array of information from DraftKings and FanDuel, including details about where data is stored, employee handbooks and policies, and names of staffers who have access to athlete stats and algorithms.
Both companies have until Oct. 15 to reply to Schneiderman's letters.
DraftKings and FanDuel are the two most popular sites in an industry that generates $2.6 billion in entry fees, Schneiderman's letter adds.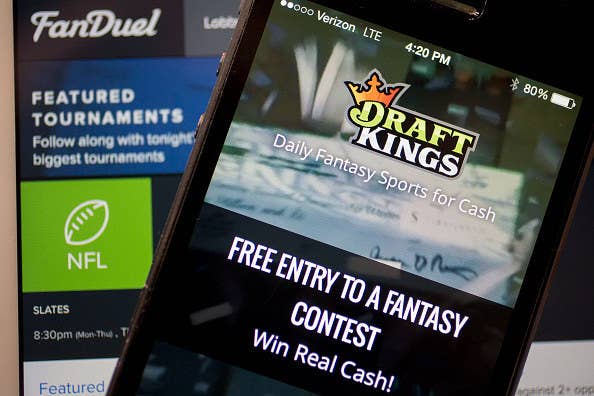 The sites let sports fans assemble "fantasy" teams of real players, then chart those teams' progress as the players rise and fall during actual sports seasons. The sites charge fees to participate, then pay out cash prizes depending on the performance of the fantasy teams.
Both sites play up the possibility of winning "real cash" and "real money." FanDuel lists an "expected $2 billion in real cash prizes this year." The Times reported that payouts can be as high as $2 million.
Less than a month ago, the two sites were making headlines for their growth and fundraising.
However, a scandal erupted in recent days after Ethan Haskell, a DraftKings employee, accidentally released sensitive data.
The data normally isn't released until after certain games are played, but Haskell posted it before those games occurred. Having the data in advance would also give a participant an advantage.
As it turned out, Haskell had also won $350,000 on FanDuel. Haskell's finish put him in second place in FanDuel's "$5M NFL Sunday Million ($1,000,000 to 1st)" contest.
A sports and gambling attorney described the situation to The Times as "absolutely akin to insider trading."

The companies released a joint statement Monday noting that they have "strong policies in place to ensure that employees do not misuse any information at their disposal and strictly limit access to company data to only those employees who require it to do their jobs."
Still, the scandal is driving a wedge between the websites and other companies. On Tuesday, DraftKings pulled its advertising from ESPN, while the network decided to reduce DraftKings prominence in its programming. The Times reported that other companies have distanced themselves as well.
On Wednesday, DraftKings released a statement with an announcement that, "Effectively immediately, DraftKings employees will be permanently prohibited from participation in any public daily fantasy games for money."
"DraftKings has engaged a legal team from Greenberg Traurig, led by former United States Attorney John Pappalardo, to review our findings and conduct an investigation specific to the allegations against one of our employees. We will release the summary of those findings upon completion."
The full statement from DraftKings can be found here.