New York Inmate Who Made Daring Escape Ordered To Pay Nearly $80,000
David Sweat busted out of prison last year and spent three weeks on the run before being shot and recaptured. On Wednesday, a judge also ordered him serve more time on top of his life sentence.
One of the inmates who spent three weeks on the lam after busting out of a maximum security prison in New York last year was ordered Wednesday to pay nearly $80,000 in restitution and serve extra time on top of his life sentence.
A judge slapped David Sweat, 35, with the new sentence at a court in Plattsburgh, New York, the Associated Press reported. The sentence requires Sweat to pay $79,841 in restitution, as well as serve up to seven additional years in prison.
Sweat pleaded guilty in November to three charges related to the brazen escape.
Sweat — who had been serving a life sentence for murdering a sheriff's deputy in 2002 — apologized during Wednesday's hearing for frightening people in the community after he broke out of prison.
"That was never my intent, and I deeply apologize for that," he said, according to the AP.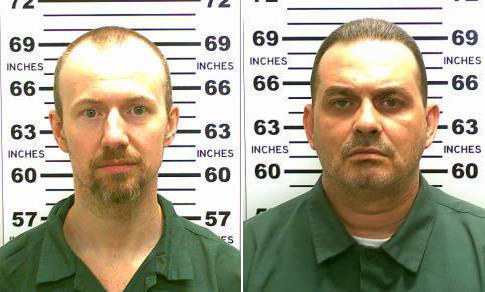 Sweat escaped from the Clinton Correctional Facility along with fellow inmate Richard Matt on June 6. The two men managed to saw their way out of the facility using tools smuggled in by civilian prison employee Joyce Mitchell.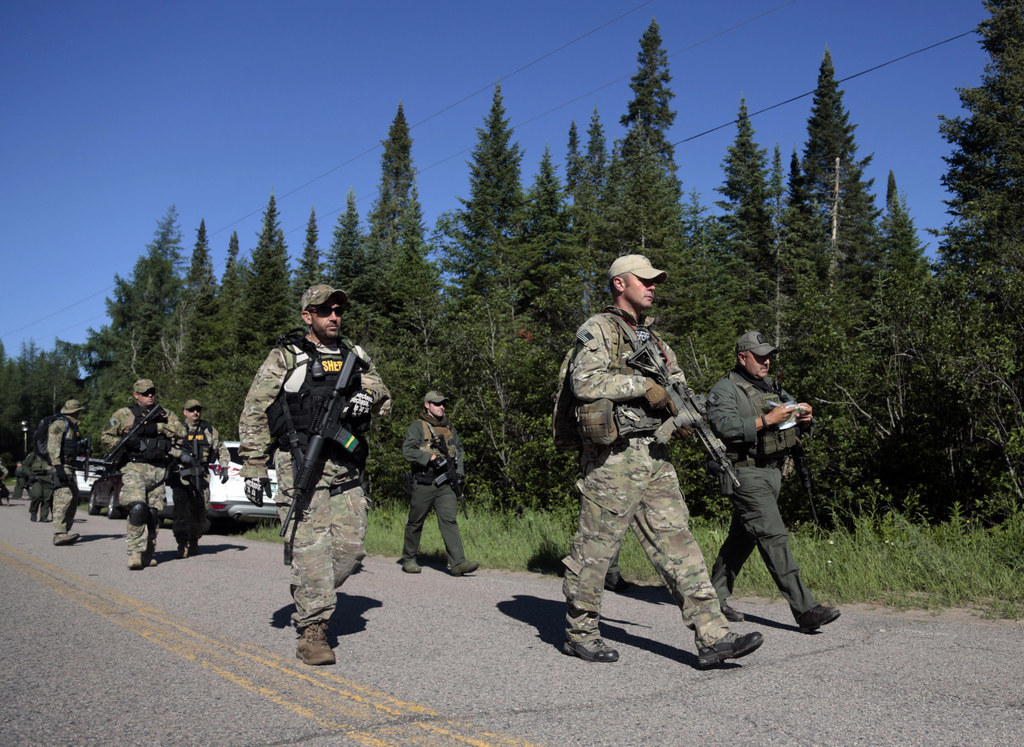 Sweat and Matt then spent weeks eluding a massive manhunt that involved scores of officers from multiple law enforcement agencies.
Authorities eventually found and killed Matt in an exchange of gunfire on June 26.
Sweat was shot two days later, survived and was arrested.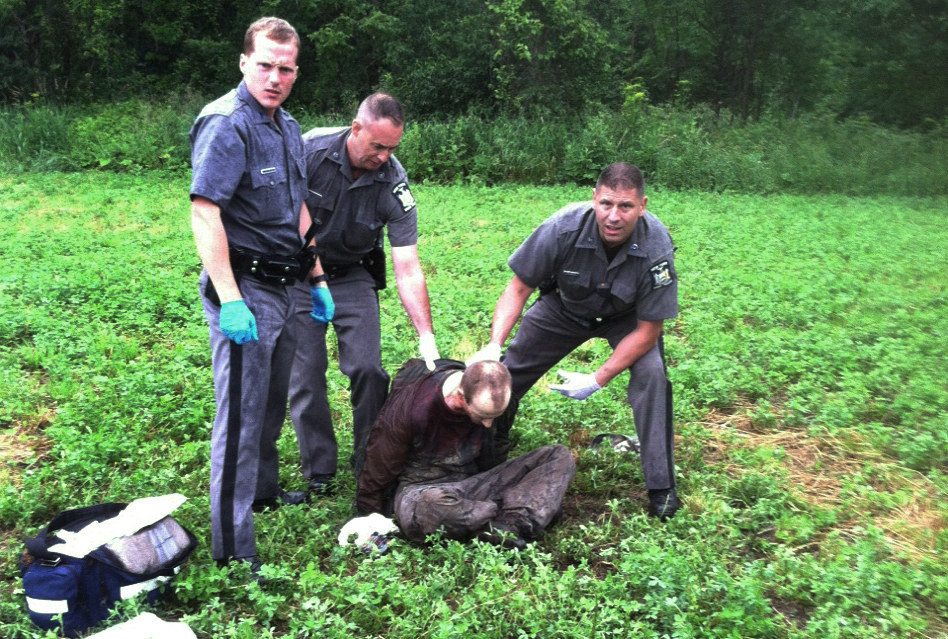 Wednesday, prosecutors said Sweat is being housed at the Five Points Correctional Facility and is expected to spend six years in isolated special housing, the AP reported.
Sweat's original murder sentence prevents him from ever being paroled, which means additional years have little impact on the duration of his stay in prison. However, prosecutors said that if courts later make parole available the new sentence for escaping could come into play.
Sweat only makes about $6 a week in prison, his attorney, Joe Mucia, said, according to the AP. However, the new financial penalty could be imposed if Sweat finds other sources of income, such as from doing interviews, or if he were to inherit funds.
Mucia said Sweat plans to appeal and called the order to pay almost $80,000 "very excessive."