New York City Officials Prepare For Protests After Chokehold Decision
A grand jury has been weighing charges against the officer who put Eric Garner in a chokehold on July 17. The jury's decision could come as early as this week.
New York City is readying its police force for possible protests as a grand jury decision in the Eric Garner case nears.
A decision could come as early as this week in the case that began with an altercation between New York City Police Officer Daniel Pataleo and Garner, who died in a chokehold on July 17. The grand jury has no specific deadline, but during a news conference Tuesday New York City Police Commissioner William Bratton said members would begin deliberating "probably sometime this week."
In the meantime, police and city officials are preparing for demonstrations. Bratton said his department is gearing "up to deal with any potential contingency that might occur" and top NYPD leadership is working on plans for Staten Island, where Garner was killed. Police officials also are meeting with community and religious leaders, and Bratton added that he believes "people will get to have their voices heard without disturbances."
Mayor Bill de Blasio joined Bratton at the news conference, saying police would "act very assertively" if public safety is compromised. "People have a right to protest peacefully and we will respect that right," de Blasio said.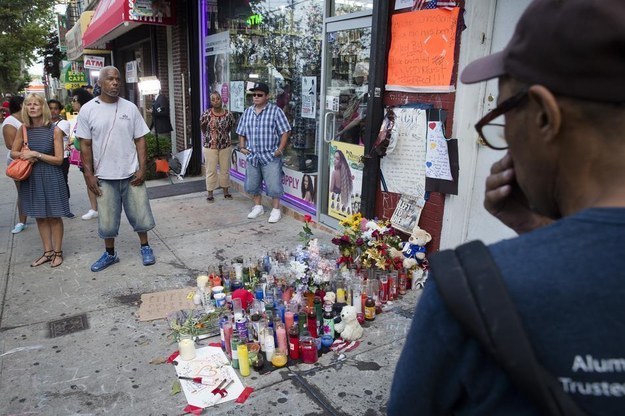 News of preparations for the Eric Garner decision come a week after protesters took to New York City streets during nationwide demonstrations over the Michael Brown case.
Hundreds of protesters marched in New York City on Nov. 24 after a grand jury cleared officer Darren Wilson of criminal charges. Among other things, protesters blocked FDR drive and the West Side Highway.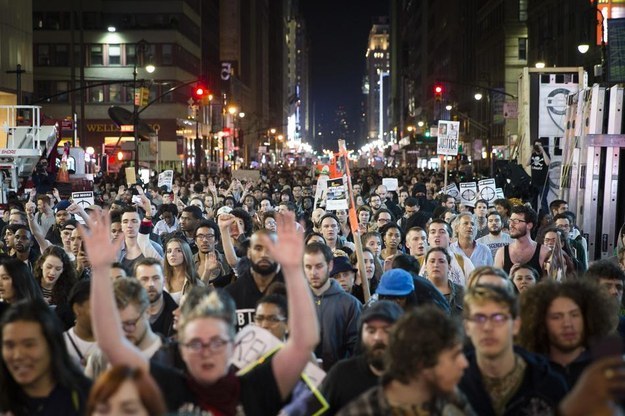 During the Tuesday news conference, de Blasio was asked about emergency vehicles getting through streets.
"If an obstruction creates a larger problem, the police have the option to arrest the protesters," he said, adding that officers would react "strategically" to protests in the streets depending on the time of day they might happen.
Police Chief James O'Neill added that the protesters have previously been "very nimble" and officials were "not really sure what streets they're going to make a turn on." O'Neill said that if police ask protesters to get out of the street they "should probably get out of the street."
Bratton warned if protesters engage in crime or vandalism they will be arrested. However, he added that there will be "a level of tolerance — breathing room if you will."
According to Bratton, there have been 31 arrests during recent protests in New York City.