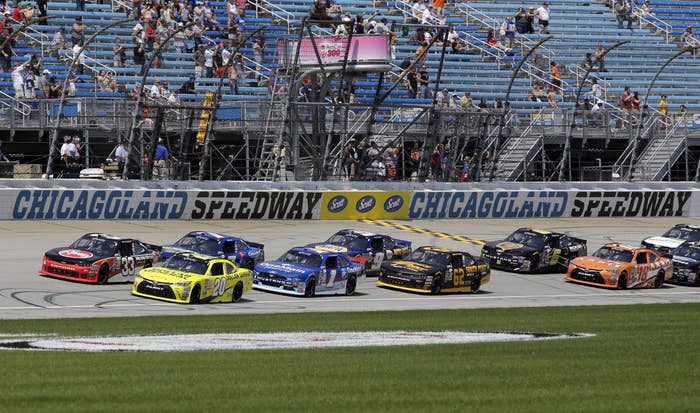 NASCAR Chairman Brian France said Saturday he wants the Confederate flag completely removed from his organization's events.
In a conversation with the Associated Press, France called the flag an "insensitive" and "offensive" symbol.
"We're working with the industry to see how far we can go to get that flag to be disassociated entirely from our events," France said.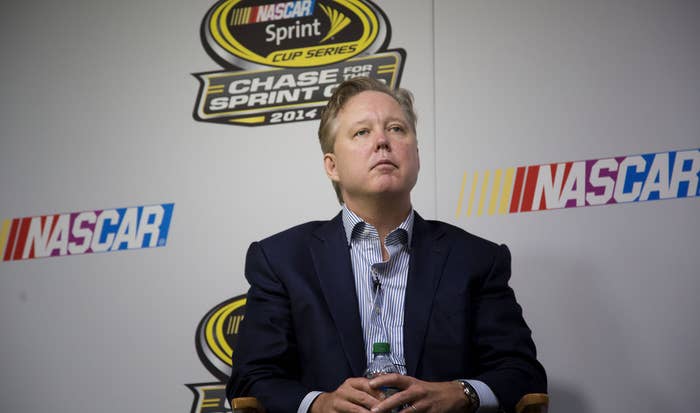 The comments come amid growing calls to take down symbols of the Confederacy. Criticism of the flag — and particularly the fact that it flies on the South Carolina State Capitol grounds — has grown in the wake of a shooting that left nine people dead at a Charleston church.
NASCAR announced on Tuesday that it supported South Carolina Gov. Nikki Haley's calls to remove the flag from the capitol grounds.
Still, it was unclear exactly how efforts to remove the flag might play out.
In a statement released Saturday, NASCAR appeared to clarify France's remarks, saying it "will maintain its long-standing policy preventing the use of the Confederate Flag in any official position at our events." The statement continued:
In all areas that NASCAR controls on a given race weekend, the flag has no presence.

We have been clear in support of this position throughout our industry and to those across the country who have called for the eradication of the Confederate Flag. We will be as aggressive as possible to disassociate NASCAR events from an offensive and divisive symbol. We are working with the industry right now to achieve that goal.
However, many Confederate flag displays at NASCAR events happen outside of official functions. The AP notes that NASCAR has southern roots and many fans fly the flag on RVs and in campsites near races.
Despite the challenges, France told the AP NASCAR would be aggressive in seeking to ban the flag.
"That's what we're working on — working on how far can we go," he explained. "If there's more we can do to disassociate ourselves with that flag at our events than we've already done, then we want to do it. We are going to be as aggressive as we can to disassociate ourselves with that flag."