Muslim Woman Ejected From Trump Rally As Crowd Boos And Shouts
Rose Hamid was escorted out of a rally in Rock Hill, South Carolina, after standing in silent protest as Trump made comments about Muslims.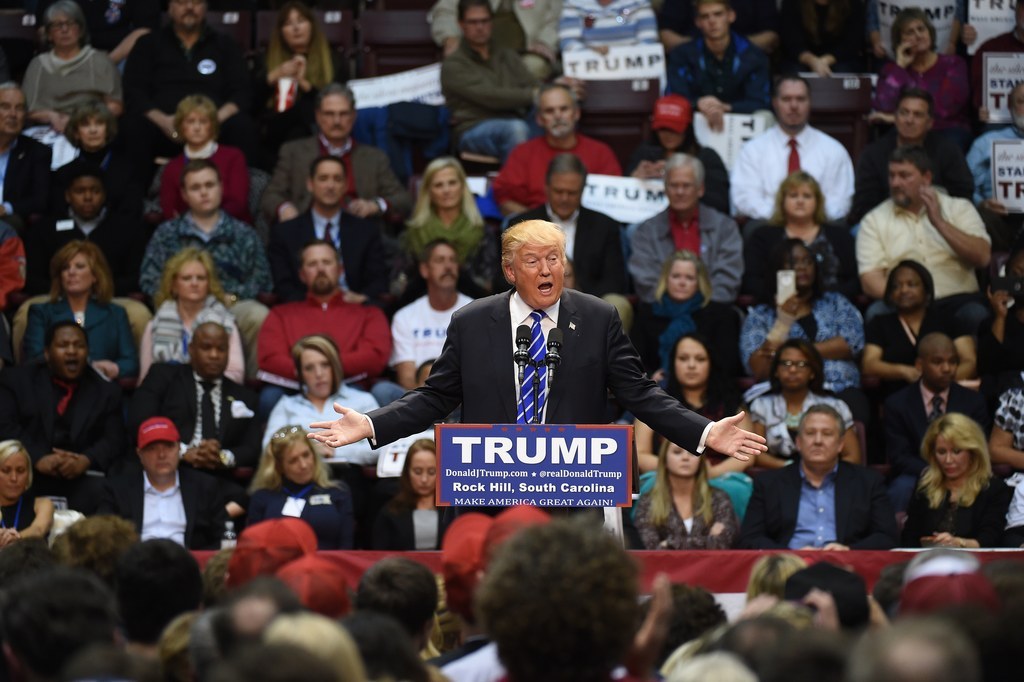 As Rose Hamid was being thrown out of a Donald Trump rally Friday night amid shouting and boos, a woman reached up and touched her hand.
"I'm so sorry," the woman told Hamid, who was wearing a hijab and a shirt that read, "Salam I come in peace."
Hamid's evening culminated when she was ejected from the Trump rally in Rock Hill, South Carolina, as people around her booed and shouted, but the hours before were an exercise in contrasts and surprising humanity.
The 56-year-old told BuzzFeed News she attended the rally because she wanted to make personal connections. Her theory, she explained, was that if she could personally talk to attendees, they might gain a deeper understanding of Muslims like her.
"My thoughts were, if they actually met Muslims, then they wouldn't be so afraid," she added.
And it worked, Hamid said. While waiting in line for the event, she met a woman who told her, "You don't dangerous, you look nice." Later after taking a seat, Hamid talked with those around her. She shared their popcorn.
"It was just a lovely group of people that I was sitting with," she recalled. "I just believe that people in general are decent people. The people who were around me who I had communication with proved me right."
But as the night wore on, Trump began making comments about Islam and Syrian refugees. According to Hamid, Trump was beginning to suggest that "we need to be mindful of all Muslims."
At that point, Hamid and the man next to her stood in silent protest. In addition to her hijab, shirt, and jeans, she was wearing a yellow star meant to remind people that singling out a religion is a "slippery slope."
As Hamid and the man next to her stood, the crowd began chanting "Trump, Trump, Trump," she said, adding that they had been instructed to chant if protesters appeared. Hamid said she initially thought something else must be going on behind her because she hadn't said anything, but soon officers arrived and asked her to leave. Trump at one point heard the chanting and turned to the crowd, though it was unclear if he knew what was happening.
Trump's campaign did not respond to BuzzFeed News' request for comment Friday. He currently maintains a commanding lead over his GOP rivals and has repeatedly made controversial remarks and proposals regarding Muslims, including calling for a temporary ban on Muslim immigration and floating the idea of a Muslim watch list.
Hamid's experience leaving the event offered a sharp contrast to her arrival. There were boos and what she described as "ugly language," and one man asked her if she had a bomb.
"Do you have a bomb?" she remembered replying.
Still, Hamid — who is the president of Muslim Women of the Carolinas — said she was glad she attended. The connections she made with people showed her that personal connections matter and that it's possible to overcome people's fear. She added that she wants to counter the narrative that Muslims are violent or militant.
"So-called Muslims perpetrating violence in the name of the faith, it's all about political struggles, social struggles, monetary struggles," she said. "It's not the religion. These people are not following the Islamic faith."