The US Department of Justice is investigating the death of a black 15-year-old Texas boy who died after a white police officer repeatedly fired a rifle into a moving car that was leaving a house party.
The Justice Department has opened its own probe into the April 29 shooting of Jordan Edwards in the Dallas suburb of Balch Springs, which sparked outrage and confusion across the country. The investigation is separate from the district attorney's prosecution of former Balch Springs Officer Roy Oliver, who was charged with murder and released on $300,000 bond.
Attorneys for Edwards' family said they were notified about the federal investigation on Thursday afternoon.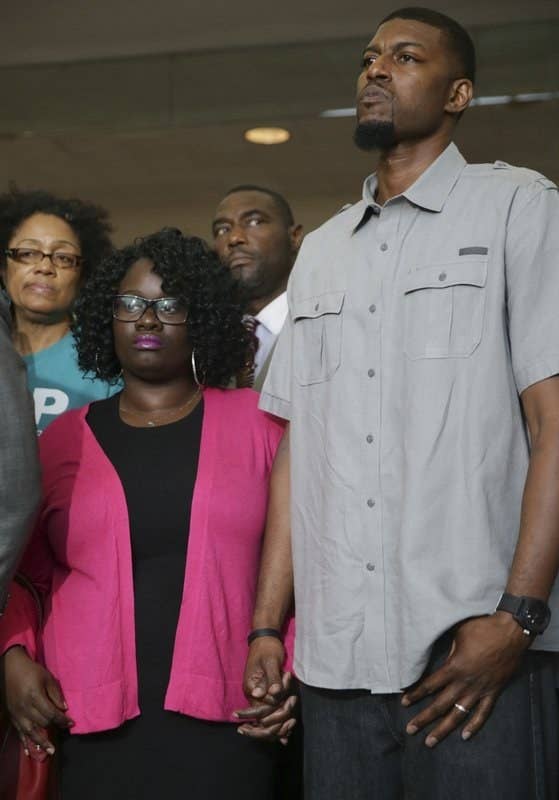 "It's very difficult, as you all know, in the United States, let alone in the great state of Texas, to see a police officer charged, let alone convicted," Lee Merritt, an attorney representing the family, told reporters Thursday. "We plan to see it through to the end. We're not going to accept half-measures, we're not going to accept excuses or politicking."

Jordan's father, Odell Edwards, has filed a federal lawsuit claiming Oliver used excessive force when he fired his rifle into the car filled with five teenage boys, striking and killing the Mesquite High School freshman as he was leaving a party.
The family lawsuit accuses the police department of not properly training and supervising Oliver, claiming that the officer had "exhibited a pattern of escalating encounters with the public" and a "violent temper."

The suit notes that Oliver had been suspended for 16 hours in 2013 after the Dallas County District Attorney's Office complained about his conduct and vulgar language during a drunken-driving case. It also highlights another complaint, filed just two weeks before Jordan's death, in which a woman accused Oliver of "violent behavior" during a traffic incident, claiming the 37-year-old officer pulled out his gun after his truck was rear-ended while he was off duty.
"Oliver's inadequate training...and violent temper, a fact Defendant City of Balch Springs was aware of or should have been aware of, led to the wrongful death of Edwards," the complaint states.
The Dallas County Sheriff's Office said in a statement Oliver "intended to cause serious bodily injury and commit an act clearly dangerous to human life that caused the death."

Edwards's suit also claims police unlawfully detained Jordan's stepbrother, Vidal Allen, who was driving the vehicle during the shooting, and mistreated Edwards' other son, Kevon, who was also in the car and flagged down police after noticing that Jordan's head was "smoking."
The suit accuses police of harassing, traumatizing, and treating the boys like criminals, and claims that an officer said of Allen, "this nigger doesn't know his fucking left from his right," as the teen was trying to follow their directions.
Allen "was ordered out of his vehicle and placed in handcuffs after
witnessing his brother being shot in the head, despite not committing a penal offense or being suspected of committing a crime," the suit states.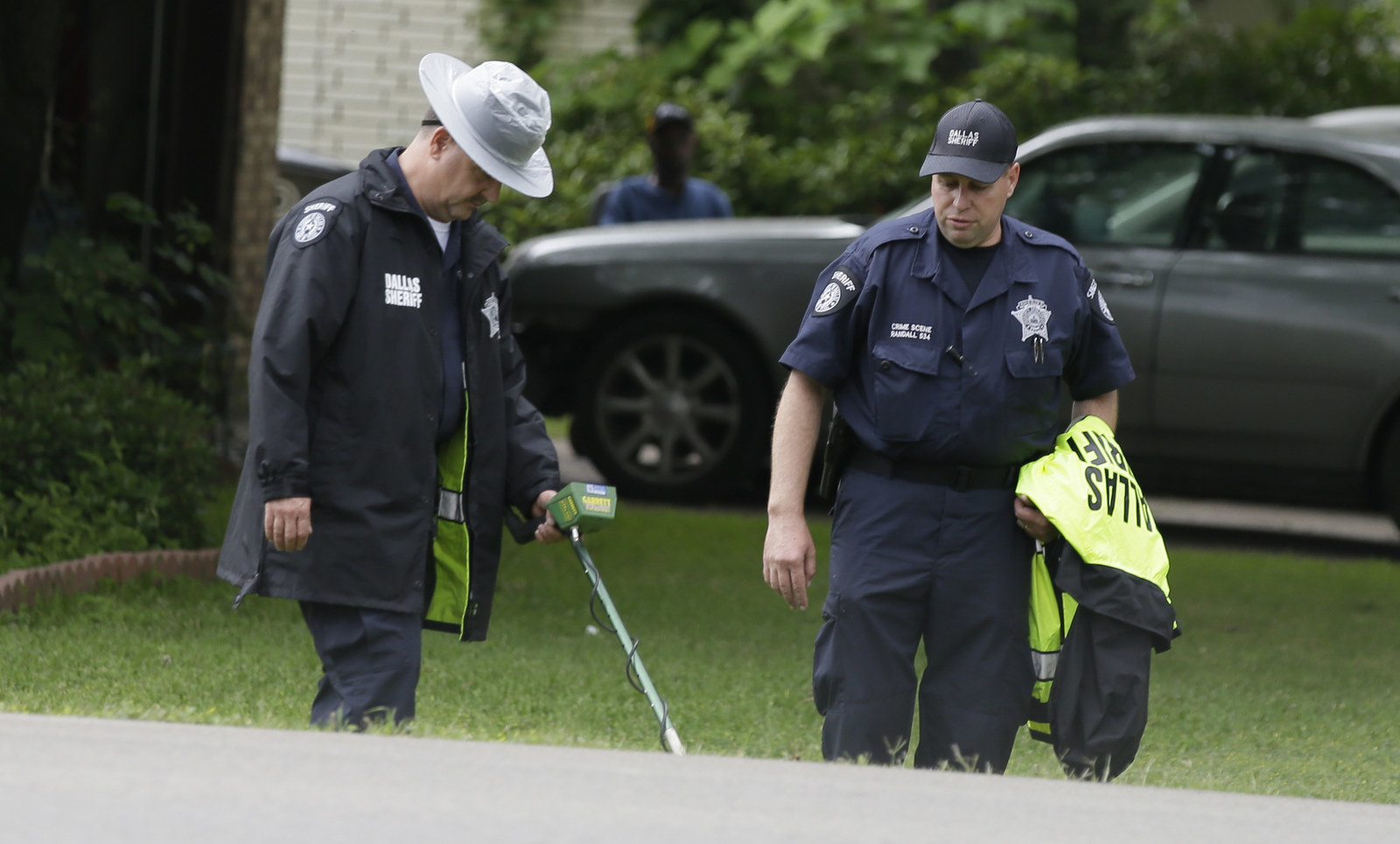 According to police, the shooting happened after officers responded to reports of several drunk, underage "kids" walking around a neighborhood at night. When officers arrived, police said they heard gun shots and witnessed Edwards leaving the party in a car with other teenagers. Oliver then fired several rounds from a rifle at the vehicle, fatally striking Edwards in a passenger seat.
Initially, police claimed that the vehicle had been backing up toward officers in "an aggressive manner." But the department later reversed that claim, admitting the officers account had been inaccurate, and that dashcam footage revealed that the car had actually been driving away.
Balch Springs Police Chief Jonathan Haber, who announced that Oliver had been fired, said the officer violated several department policies during the incident, though he did not say which ones.

"You have my assurances my department will continue to be responsive, transparent, and accountable," Haber added.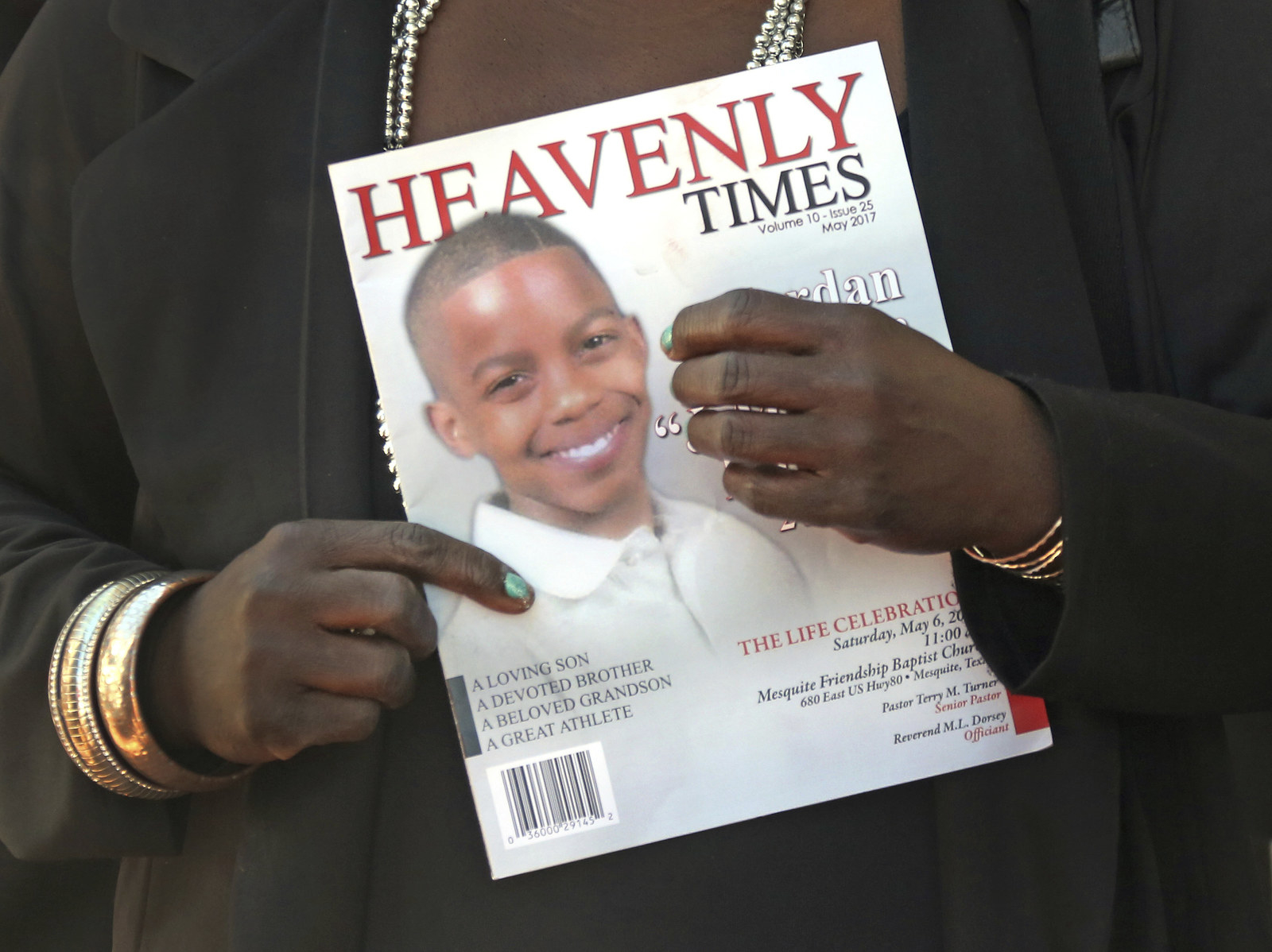 About 800 people packed Friendship Baptist Church in Mesquite on Saturday to mourn Jordan, according to the Dallas Morning News. The paper reported that, surrounded by a crowd filled with the teen's parents, teachers, brothers, classmates, uniformed football teammates, Rev. M.L. Dorsey recited a list of black men killed by police officers in recent years, including Michael Brown, Philando Castile, and Walter Scott, before shouting, "Jordan Edwards. I can't stand no more!"
"Jordan was a very loving brother to me," said Jordan's brother, Kevon. "I know you're all sad, but we just got to keep pushing."