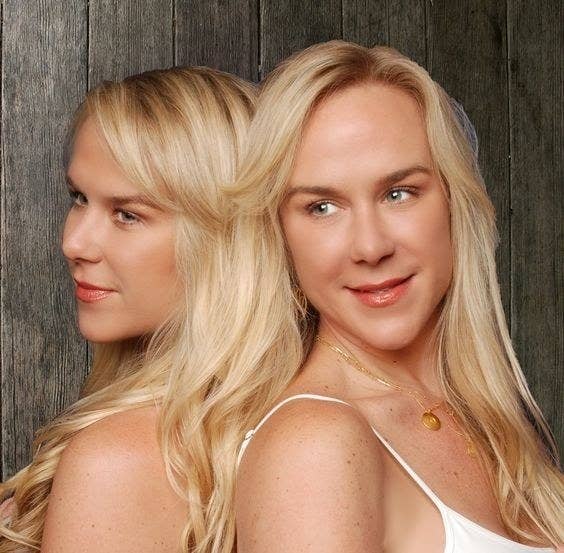 Alexandria Duval stood in court Monday, her arm in a sling, as prosecutors said she intentionally killed her identical twin sister, Anastasia, by driving off a 200-foot cliff in Maui.
But on Wednesday — in a twist that even her own defense attorney had not anticipated — a judge threw out the case. District Court Judge Blaine Kobayashi ruled that prosecutors did not present enough evidence to support a second-degree murder charge, the Associated Press reported.
Alexandria's attorney, Todd Eddins, said the day before that he expected the hearing to move smoothly to the next phase of the case, an arraignment, given the low bar prosecutors have to meet when presenting evidence that it should go forward.
Prosecutors declined to comment on the case Wednesday to BuzzFeed News and Eddins did not immediately return requests for comment.
The murder charge was filed Monday and was the culmination of a bizarre case that began when the Duval sisters careened over a 200-foot cliff in a Ford Explorer. Moments before the crash, a group of Boy Scouts saw the 37-year-old women arguing inside the vehicle. The car then quickly accelerated and smashed through a stone wall before plunging into the volcanic rock below.
Rescurers managed to save Alexandria, who was behind the wheel, but Anastasia, a passenger in the SUV, died at the scene. Eddins said Alexandria suffered injuries to her arm and ribs, as well as the mental trauma of losing "the person who she was closest in the world to."
According to court documents reviewed by BuzzFeed News, Alexandria initially declined to give her full name after the crash. A review of her SUV's airbag data also reportedly indicated that she didn't apply the brakes before the vehicle went over the cliff.
"There was hard acceleration and a hard left steering input, which was consistent with the roadway evidence," the documents said.
Prosecutors also argued that in the days after the crash, Alexandria tried to leave Hawaii. She missed her initial flight and was arrested Friday, the same day she was scheduled to catch another plane.
Failing to present sufficient evidence could end the case, or it could send prosecutors scrambling to find more information to bolster their argument. And after Wednesday's ruling, prosecutors indicated they planned to move forward.
"We will have to see what other evidence we can find by furthering the investigation," Maui prosecuting attorney John Kim told the AP.