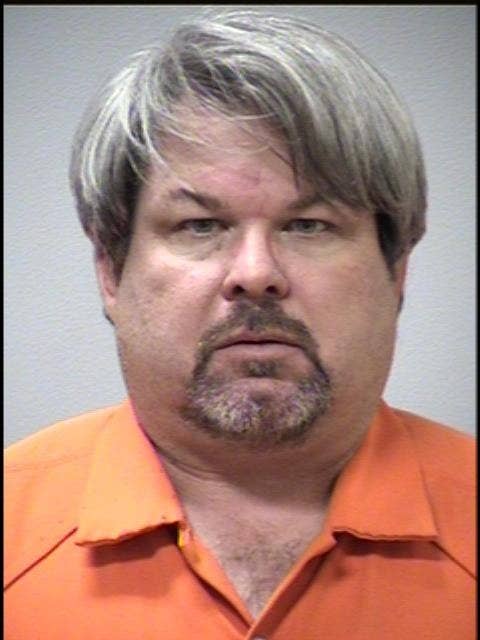 A man has been charged with muder after six people were killed in Kalamazoo County, Michigan, in a string of shootings Saturday night that officials described as "senseless, random violence."
On Monday, Kalamazoo County prosecuting attorney Jeff Getting charged Jason Dalton with six counts of murder, charging documents show.
Dalton is also facing two counts of attempted murder and eight felony firearms charges.
The shootings happened in three separate locations and left two people critically injured, including a 14-year-old girl. Kalamazoo County Undersheriff Paul Matyas had told BuzzFeed News the girl had succumbed to her injuries, but officials on Sunday morning said she was still alive.
"She is seriously, gravely injured, but she is still alive at this point," Getting told reporters early Sunday.
Matyas told BuzzFeed News the shootings took place over several hours.
"In summary what it looks like is we have somebody just driving around, finding people, and shooting them dead in their tracks," Matyas added during a broadcast on WOOD TV, the local NBC affiliate.
The gunman was at large for several hours Saturday until authorities took a "strong suspect" into custody early Sunday morning. Matyas told BuzzFeed News the suspect is a 45-year-old man who lives in Kalamazoo County. Officers pulled him over, and he "voluntarily gave up," Matyas said.
Officials on Sunday named the suspect as Jason Brian Dalton. County Sheriff's records show he was booked into prison at 4:40 a.m. local time on suspicion of homicide.
"We are very confident that we have the right person in custody," Getting said. "We have significant evidence to tie him to these incidents."
Dalton, who Uber confirmed to BuzzFeed News was employed as a driver for the company in the area, may have been picking up passengers in between the shootings, police say.
Police found weapons in the man's vehicle, though Matyas did not say how many or what kind. He declined to provide more information about the suspect, and said police had not identified a motive for the shootings.
"Right now our initial assessment is that these were just random killings," Matyas said. "There is no rhyme or reason."
"He seemed pretty even tempered," Getting said of Dalton. "He did not present in a combative way or in an emotional way at all. He was cooperative with the officers in being taken into custody and brought into the station."
The shootings happened at three different locations.
The first took place around 6 p.m. at Meadows Townhomes in Kalamazoo when a woman was shot. The woman was taken to the hospital and was in serious condition on Sunday morning, Getting said.
Another shooting happened about four hours later at the Seelye Kia dealership in Kalamazoo County, where two men were killed, Getting said. The pair were father and son, according to Michigan State Police. Officials on Sunday identified the son as 17-year-old Tyler Smith, and his father, Richard Smith, 53.
Around 15 minutes later, four women in two vehicles were killed outside a Cracker Barrel restaurant in Texas Township, also in Kalamazoo County. A 14-year-old girl in one of the cars was seriously injured.
Michigan State Police named the victims in the two cars as Mary Lou Nye, 62; Mary Jo Nye, 60; Dorothy Brown, 74; and Barbara Hawthorne, 68.
All the victims were Kalamazoo County residents, Getting said, although he declined to identify the others, pending the notification of family members.
"They appear to have been chosen at random because they were available," he said.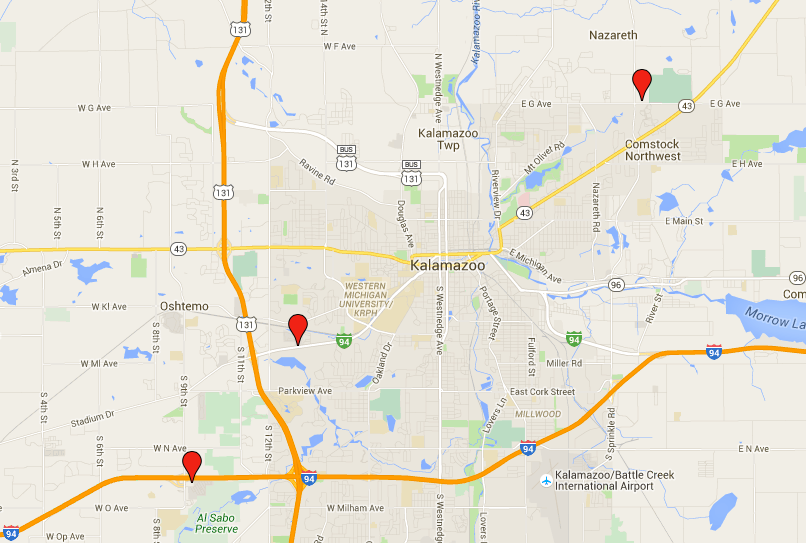 Dalton reportedly has no criminal record. He is expected to be arraigned sometime Monday.
Neighbors told WWMT that Dalton had been acting paranoid prior to the shootings.
Police planned to question the suspect early Sunday. There was an ongoing investigation at the shooting scenes, as officials tried to piece together exactly what happened.
In multiple on-air interviews, officers also described the shootings as among the more horrific events they had experienced during their time in law enforcement.
"This is obviously a tragic event," Public Safety Chief Jeff Hadley said shortly after the suspect was taken into custody, adding that it appeared to be "senseless, random violence."
"This is just the most awful thing I can think of having happened," Getting told reporters Sunday, "and to have stand here and talk about these kinds of crimes is just a terrible thing."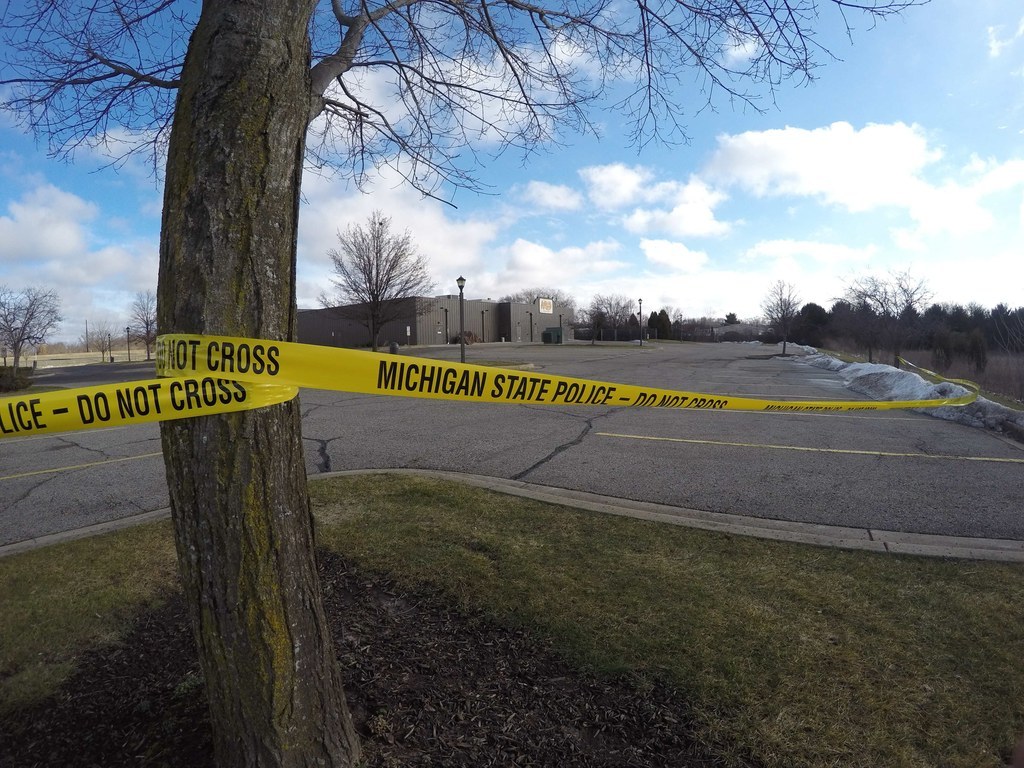 UPDATE
This story has been updated to reflect a correction made by officials revising the death toll down from seven to six.