Police Arrest 3 Men In Connection With ISIS-Claimed Attack In Jakarta
At least seven people died, including five assailants, a police spokesperson said.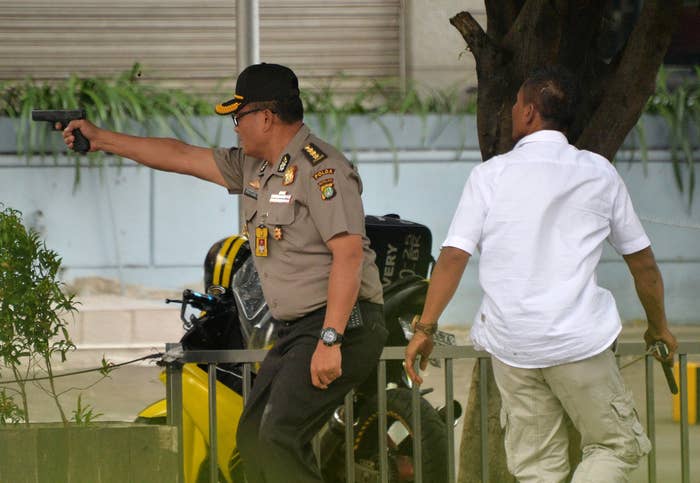 Indonesian authorities say they have arrested three men in connection with a series of explosions and ensuing gun battle in the capital of Jakarta Thursday that killed at least seven people.
Depok area police chief Col. Dwiyono said on Friday that the three men were arrested at dawn from their homes in Depok, which is just outside Jakarta, the Associated Press reported.
Dwiyono said the men are suspected militants and are being questioned.
Indonesian President Joko Widodo condemned the explosions as an "act of terror" on Thursday.
Jakarta police spokesperson Col. Muhammad Iqbal told the Associated Press that five assailants were among the seven dead.
Several other people were reported injured. Netherlandic Foreign Minister Bert Koenders said a Dutch man had been seriously wounded, according to AP.
Reuters reported that at least one blast went off in front of the Sarinah mall. A police post outside the mall was reportedly destroyed.
Witnesses told AP that some of the explosions likely happened at a Starbucks store. In a statement Thursday, Starbucks said "initial reports are that an explosion took place close to our store in the Skyline building." One customer was injured and all staff members were safe, the company added.
The National Security Council also issued a statement condemning the terrorist attack.
"Our thoughts and prayers are with the families and friends of the victims of this heinous attack. The United States is strongly committed to our strategic partnership with Indonesia and will stand by the Government of Indonesia as it works to bring those responsible for this barbaric terrorist attack to justice and build a more secure future."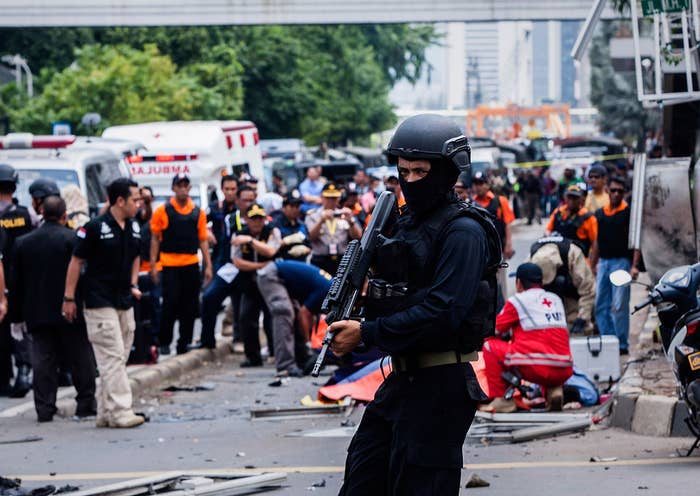 ISIS later claimed responsibility for the attack through social media posts.
Shortly before the claim, Indonesian national police spokesperson Anton Charliyan told reporters that the assailants "imitated the terror actions in Paris ... they are likely from the [ISIS] group," according to AP.
Charliyan added that police had received a warning that there would "be a concert" — meaning an attack — on Indonesia in November.
The AP also reported that some explosions happened near the Pakistani and Turkish embassies.
Images purportedly recorded at the scene showed multiple blasts and clouds of smoke drifting between buildings.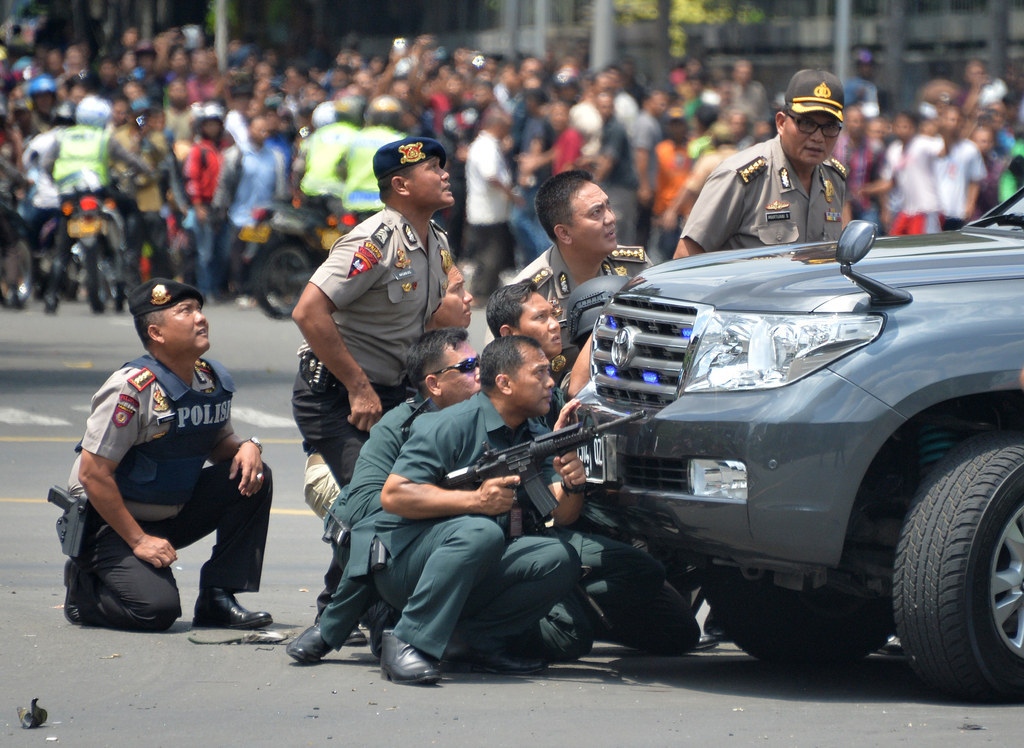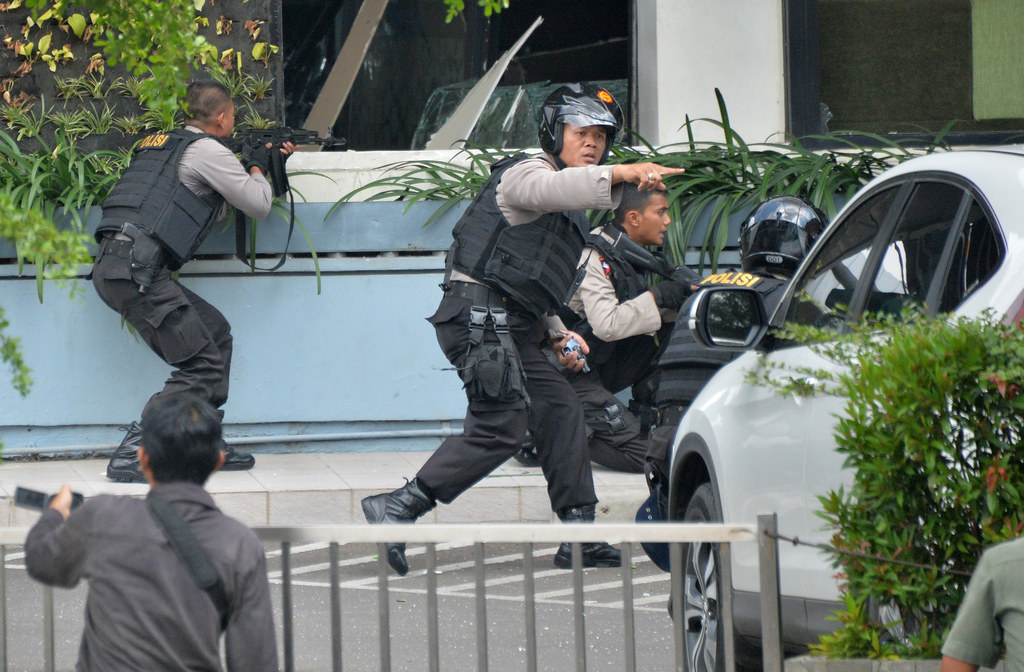 Images from the scene showed what appeared to be casualties.
It was not immediately clear how many explosions went off, but witnesses in the area reported hearing a series of blasts.
The U.S. Embassy in Jakarta issued an emergency message shortly after the explosions went off warning Americans to avoid parts of the city.
The message urged U.S. citizens to "avoid the area around Sari Pan Pacific Hotel and Sarinah Plaza on Jalan Sudirman Thamrin, in downtown Jakarta."
The message added that the situation was continuing to unfold Thursday afternoon.
In its statement, Starbucks announced Thursday that all stores in Jakarta will be closed until further noticed.
"We are deeply saddened by the senseless acts that have taken place in Jakarta today; our hearts are with the people of Indonesia," the statement added.
This is a developing story. Check back soon for updates and follow @BuzzFeedNews on Twitter.
CORRECTION
It was unclear early Thursday how many attackers were killed or arrested. This post originally included specific numbers first reported by the Associated Press.