The Republican Charged With Assaulting A Reporter Just Won Montana's House Seat
The closely watched race was fueled with last-minute drama involving an assault charge against the Republican candidate.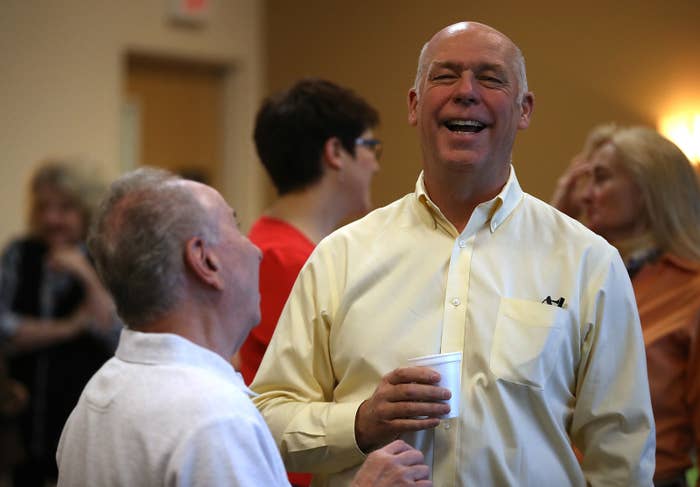 Republican Greg Gianforte, a tech millionaire who made headlines this week for allegedly body-slamming a reporter, won Thursday night's special election in Montana to fill the state's single US House seat.
Gianforte beat Democrat Rob Quist, a musician, in a race that had tightened in recent weeks. It drew national attention as many looked to the race as barometer of political sentiment after several months, and scandals, of the Trump presidency. The AP called the race as Gianforte led Quist, 50.6%–43.9%.
The race was always going to be a tough one for Democrats — the seat had been held by Republicans for 20 years. But Gianforte was viewed as a flawed candidate, and, just over six months ago, had lost the governor's race to Democrat Steve Bullock. The night before the election, Gianforte was charged for misdemeanor assault when he allegedly attacked a reporter from The Guardian, giving Democrats 11th-hour hope they'd be able to flip the seat.
In his victory speech, Gianforte apologized to Guardian reporter Ben Jacobs by name — the first time he had publicly addressed the incident.