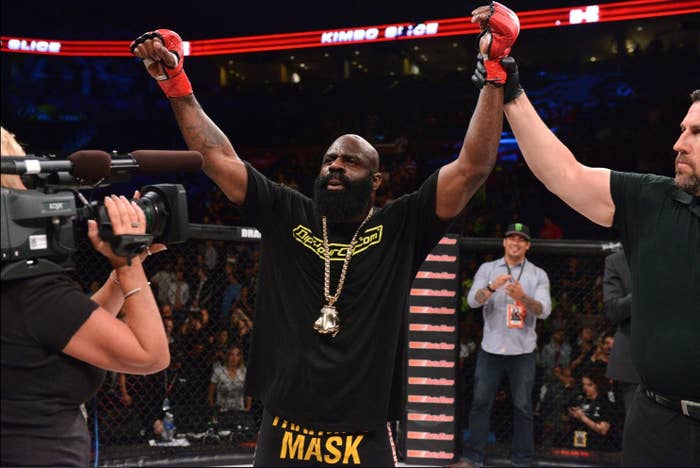 Kimbo Slice, the mixed martial arts fighter who rose to fame after his online street-fighting videos were viewed millions of times, died Monday. He was 42.
Bellator MMA, his mixed martial arts fighting organization, confirmed in a statement to BuzzFeed News that Slice had died.
"We are all shocked and saddened by the devastating and untimely loss of Kimbo Slice, a beloved member of the Bellator family," Bellator MMA CEO Scott Coker said. "One of the most popular MMA fighters ever, Kimbo was a charismatic, larger-than-life personality that transcended the sport."
Medical reports indicated Slice suffered from congestive heart failure and would have needed a transplant, the Sun Sentinel reported. He had reportedly been admitted to the hospital on June 3 with severe abdominal pain and placed on a ventilator. Doctors also found that he had a liver mass, according to the Sun Sentinel.
Doctors had reportedly been preparing to transfer Slice to another hospital, where he could have been placed on the organ donor list, when he died.
In his statement, Coker described Slice, whose real name was Kevin Ferguson, as a "friendly, gentle giant and a devoted family man" outside the cage.
Sgt. Carla Kmiotek, of the Coral Springs police in Florida, told BuzzFeed News that Slice was hospitalized earlier Monday, but that the case was not under investigation.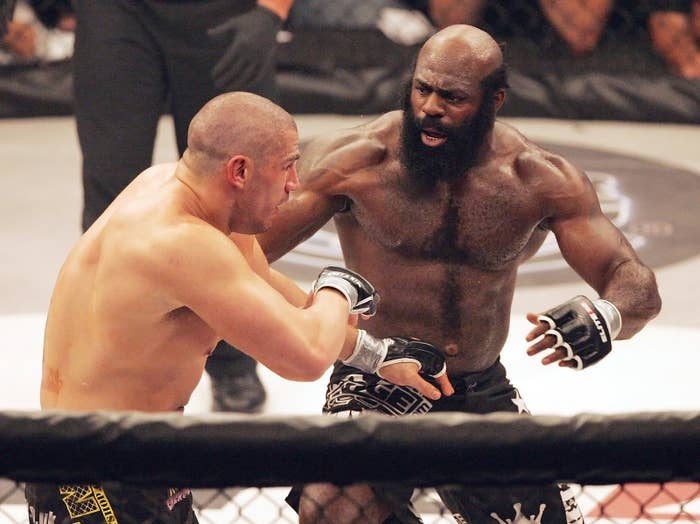 Slice grew up in Florida and brought a distinctive style to the ring. He was once described in Rolling Stone as the "king of the web brawlers." The title was a reference to Slice's rise to prominence on the internet; he first gained notoriety with a series of online videos that showed him street fighting.
In one fight, Slice faced off against a man known as Big D, who ended with a cut on his face. The bout — which has been viewed nearly 2 million times on YouTube — earned Kimbo his second nickname, "Slice."
From YouTube and the web, Slice transitioned into more mainstream success.
In 2008, he was the first MMA fighter to appear on primetime network TV. In 2015, he signed a multi-fight deal with Bellator, and in June of that year defeated legendary MMA fighter Ken Shamrock.
Slice's death prompted an outpouring of condolences from other fighters and entertainers.