Flint Water Contamination May Be Too High For Filters To Handle, Mayor Warns
The warning came on the same day Michigan Gov. Rick Snyder insisted he was unaware that bottled water had been provided to state employees a full year before residents.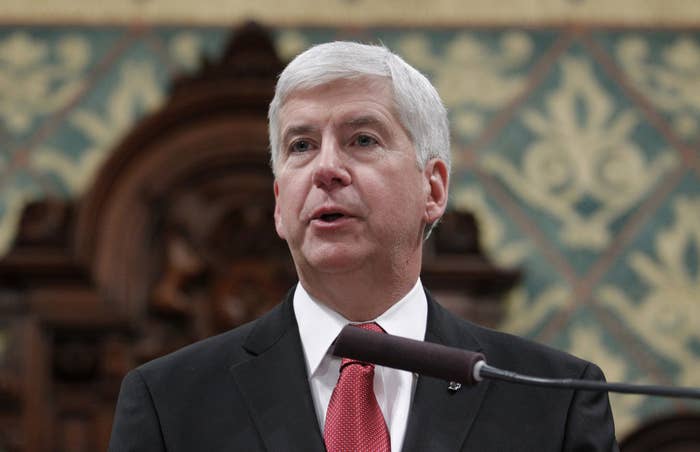 Michigan Gov. Rick Snyder on Friday said he didn't know state workers were receiving bottled water a year before Flint residents did in response to a worsening lead contamination crisis that officials warned may be too much for filters to handle.
Snyder's comments came on the same day Flint Mayor Karen Weaver warned that tests over the last 24 hours had detected levels of lead above 150 parts per billion, which would put the contamination past the threshold of what the filters currently being used are rated for.
"These results show the importance of getting your water tested," Weaver added.
According to The Detroit News, water from a total of 26 taps had levels above 150 parts per billion. The highest level "was at least 4,000" parts per billion.
By comparison, U.S. Environmental Protection Agency considers levels below a mere 15 parts per billion safe.
The news comes days after leaked emails showed that state workers began receiving bottled water at work in January 2015.
Flint residents had already started raising the alarm about their own water at that point, but Snyder didn't declare an emergency until this month.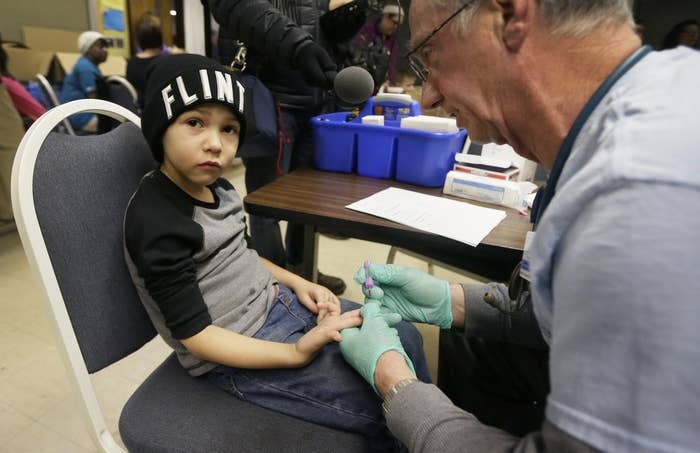 Snyder later apologized for the crisis, saying "I'm sorry and I will fix it." And on Friday, he again took responsibility for the crisis.
"This was a failure of government at every level — federal, state and local," Snyder said in a statement.
That "failure" began after Flint switched from Detroit's water supply to the Flint River in 2014 to save money. Residents later reported brown, murky water flowing from their taps and tests confirmed it was contaminated by lead pipes.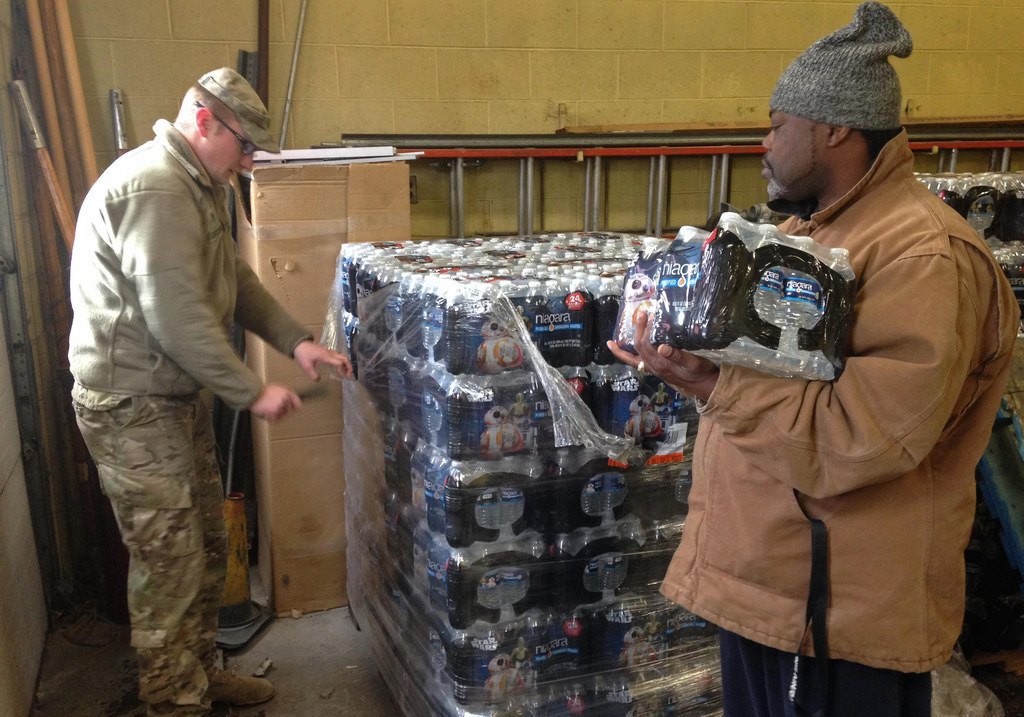 Snyder insisted he "no knowledge" of state employees getting bottled water in response to the lead contamination, the Associated Press reported.
His spokesman, Dave Murray, told BuzzFeed News Friday that the bottled water consisted of a single water cooler on each floor of a government building. At the time, Murray said, there had been odor and color problems with the city's water, but the lead contamination was unknown.
Officials consequently believed the water was safe to drink, though Murray said children, the elderly, and people with compromised immune systems may have been "more vulnerable than others."
People from those vulnerable groups often visited the offices in the building, and the bottled water was set up because "they wanted to make sure clients had an option," Murray added.
In a statement to BuzzFeed News, Angela Wittrock — a spokeswoman for Michigan Senate Minority Leader Jim Ananich — called it "insulting" to suggest that "water secretly delivered to state employees was also meant for the 100,000 people of Flint who, by the way, were consistently being told their water was fine."
"Of all the nonsense we've been fed from the administration about the crisis they caused, this latest lunacy might take the cake," Wittrock said.
Amid the ongoing controversy, Snyder on Friday pledged $28 million for relief efforts, according to a statement from his office. The money — which is the result of legislation Snyder signed — will be put to an array of uses, including suppling bottled water, putting nurses in schools, and doing studies.
Murray called the funds, which add to nearly $10 million the state has already allocated, a "first step" to fixing the problem.
"[Snyder] is committed to addressing the problems of Flint," Murray added.