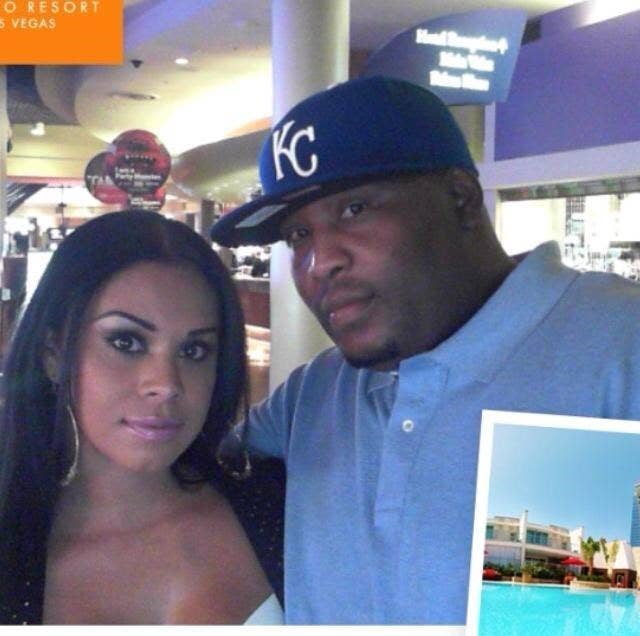 Brandon Duncan may spend the rest of his life in prison because he put out a rap album.
Duncan, a San Diego rapper who goes by the name Tiny Doo, released No Safety earlier this year. It's a record that has been described as "gangsta rap" by some media, but to San Diego County prosecutors it's something else: evidence that Duncan was part of a gang conspiracy to carry out a series of shootings.
Prosecutors have charged Duncan, 33, with nine felonies related to gang-related shootings in the San Diego area. The potential penalty for these charges is 25 years to life in prison.
But prosecutors don't believe Duncan actually fired a gun, or even knew that crimes were being committed. Instead, he's being charged with conspiracy because, prosecutors have argued, his music encourages gang activity. It's a case that consequently raises an array of questions about freedom of speech, artistic expression, and what exactly should count as a crime.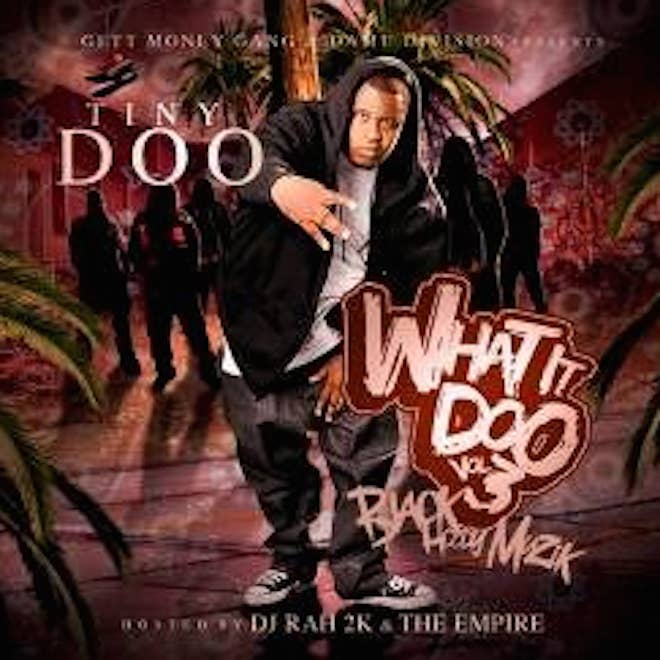 The origins of Duncan's case date back to the late 1990s, when he became a "documented gang member," his lawyer told BuzzFeed News Thursday.
Duncan grew up in a black neighborhood in San Diego where, according to lawyer Deanne Arthur, gang activity is common. Police took down Duncan's name in 1998 — he would have been 17 years old — though he wasn't charged with a crime. At the time, Duncan was affiliated with the Lincoln Park Bloods, though Arthur said the affiliation had more to do with proximity than anything else.
"You grow up with a neighborhood where there's a Crips side and a Bloods side," Arthur said. "It was really just the neighborhood that he was in."
Duncan emerged into adulthood without a criminal record — he once faced pimping charges, Arthur said, but prosecutors ultimately dropped the case. Today he has five children, with another on the way.
The San Diego District Attorney's Office did not respond to BuzzFeed News' request for comment Thursday.
Several years ago, Duncan began rapping, and now prosecutors are using an obscure California law to argue that his music, among other things, constitutes a conspiracy.
In 2000, California voters passed Proposition 21, which states that anyone who "promotes, furthers, assists, or benefits" criminal gang activity is guilty of conspiracy. Arthur said the law also removes the requirement that you actually know about the criminal activity to begin with.
"With a regular conspiracy you have to have knowledge and agreement," she said. "But this takes away that requirement."
At a multi-week preliminary hearing earlier this month, prosecutors began trying to prove the law applied to Duncan. The case has to do with a series of gang-related shootings in 2013. The charging documents list Duncan among a total of 15 defendants. He was arrested five months ago, and currently has bail set at $500,000 — a sum that was reduced from $1.1 million, but that he still can't afford to pay.
His alleged connection to the crimes comes from his music and his Facebook pictures. Arthur said that during the preliminary hearing, prosecutors showed pictures from Duncan's profile that they said proved he associated with known gang members. Prosecutors also said that Duncan's music means he benefits from the gang activity.
"They're not saying that Brandon Duncan had anything to do with it," Arthur explained. "They're just saying Brandon Duncan prompts this kind of behavior with his music."
In court, Prosecutor Anthony Campagna specifically cited Duncan's album art, which includes a "revolver and bullets," the Los Angeles Times reported.
"We're not just talking about an album of anything, of love songs," Campagna reportedly said.
The case could have far-reaching legal implications, potentially putting artists on the hook for real world crimes that resemble those in their work.
For Arthur's legal team, the case boils down to two broad issues: whether or not the law itself is constitutional, and if it's being interpreted correctly. Arthur believes prosecutors are wrong on both counts and that Duncan should go free.
But it also could impact other artists. Arthur pointed out that Duncan raps about the same things as other mainstream artists; if his connection to crime boils down to Facebook pictures and album art, it's not a stretch to imagine other rap artists being similarly indicted.
Brian Watkins, another attorney on Duncan's legal team, went even further, pointing out to the Times that gang activity is often depicted in film.
"If we are trying to criminalize artistic expression, what's next, Brian De Palma and Al Pacino?" Watkins said, referring to classic 1983 film Scarface.
Duncan has an arraignment hearing set for Dec. 4 and will likely get a trial date in early 2015. Following the hearing in December, his attorneys plan to file motions asking the judge to throw the case out.