Meet The Former U.S. Army Ranger ISIS Is Threatening To Execute
Indiana native Peter Kassig, who later changed his name to Abdul-Rahman, served in the Iraq war and founded an aid organization for Syrian refugees.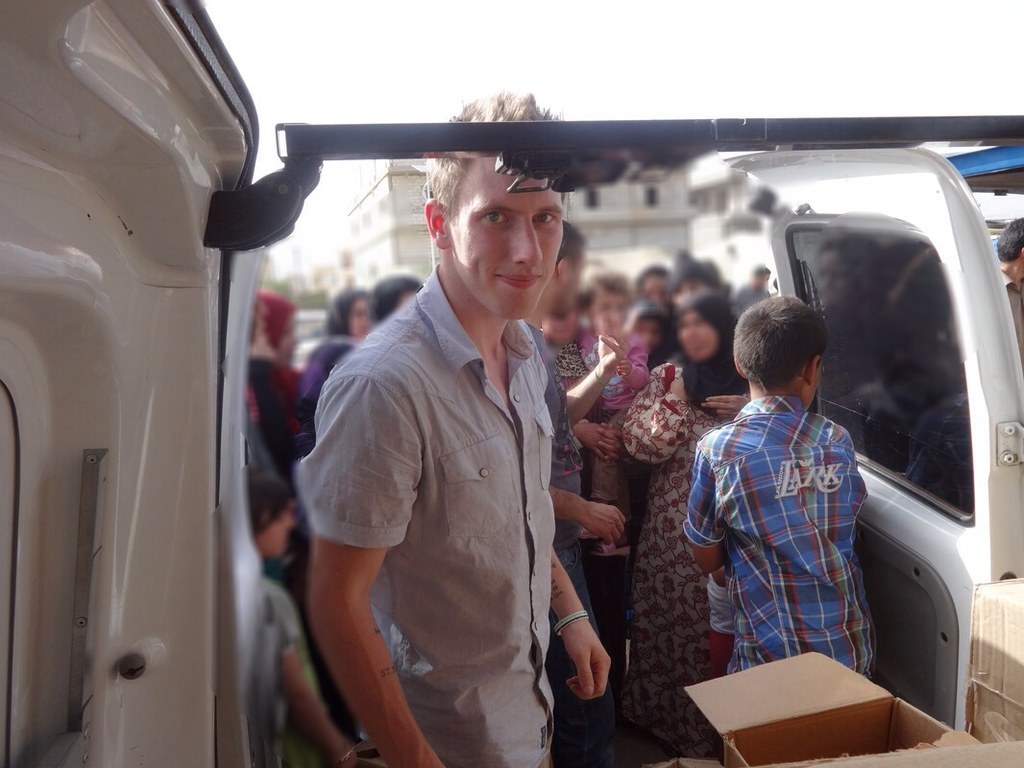 Islamic State of Iraq and Syria militants on Friday threatened to kill another American: a 26-year-old man who for most of his life was known as Peter Kassig.
The threat against Kassig's life came in a video released Friday by the terrorist group. The video shows the brutal execution of Alan Henning, a British humanitarian aid worker, then concludes by showing Kassig kneeling in the desert beside a masked man.
It's the latest in a series of videos released by ISIS, all of which show apparent beheadings. The videos uniformly end with a threat against a western ISIS prisoner, and so far the extremist organization has followed through with each of those threats.
Kassig originally hails from Indiana and his family still lives in Indianapolis. Though little is publicly known about Kassig's youth, he eventually studied political science at Butler University and later trained as an emergency medical technician. According to CNN, Kassig also married, then quickly divorced sometime after 2010.
Kassig was a U.S. Army Ranger and served in the Iraq War.
According to a 2013 Time profile, Kassig deployed to Iraq in 2007. The Army later honorably discharged Kassig for medical reasons, his family reported Friday.
The Indiana native said he returned to the Middle East because he needed a change.
Kassig traveled to Lebanon after his divorce because he "needed to make a drastic decision" and because he "needed a game changer," he told CNN. Later, Kassig told Time he wanted "to better understand my role in the conflict in Iraq."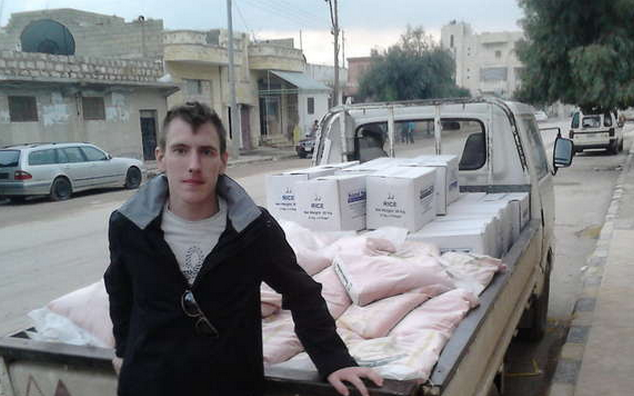 While in the Middle East, Kassig founded an aid organization to help Syrian refugees.
In June 2012, CNN reported that Kassig was using his training as an EMT to work in Lebanese border hospitals. According to his family, he had only been in Lebanon for a month at the time.
By fall of 2012, Kassig had founded Special Emergency Response and Assistance, or SERA. The organization's mission was to provide food and medical supplies, among other things, for refugees of the Syrian civil war. A fundraising page launched in January of 2013 shows Kassig hoped to raise $10,000 for SERA.
In the Time profile, Kassig spoke extensively about SERA. At the time — January 2013 — the organization had just finished its first operation, which involved SERA members driving stoves, food, and fuel across the Syrian border. They delivered it directly to refugees. Kassig told Time that he was trying to fill a previously empty niche by interacting directly with those in need of aid.
"At the end of the day this work is really the only thing that I have found that gives my life both meaning and direction," Kassig said.
At other times, Kassig also worked as a medic in Syria.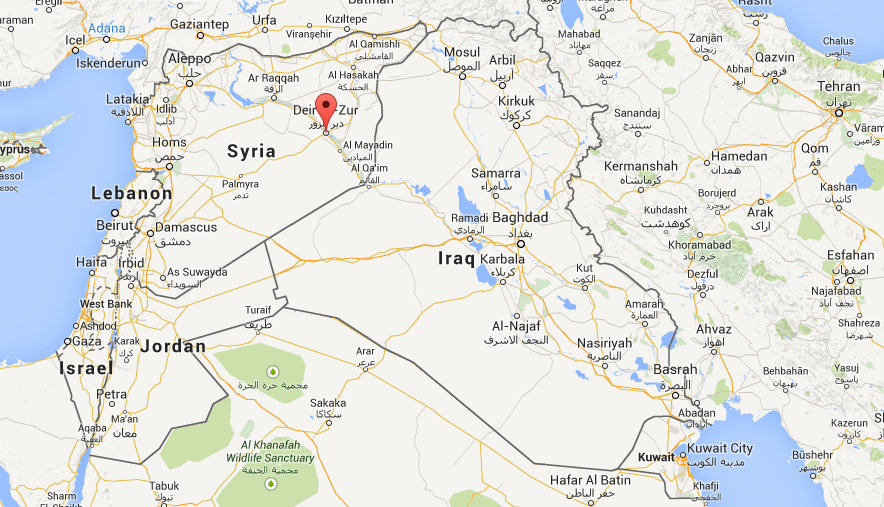 He was captured by ISIS on Oct. 1, 2013.
Kassig's family says that he was en route to Deir Ezzour, in Syria, when he was "detained" on Oct. 1, 2013. The trip was part of a SERA operation.
The family did not provide additional information about Kassig's capture, but in his Time profile he said he wanted SERA to become a "rapid response" organization that would "fill gaps in supply chains, or assist those who have fallen through the cracks."
U.S. National Security Council Spokesperson Caitlin Hayden confirmed Friday that ISIS is holding Kassig and said "we have no reason to doubt the authenticity of the video." The White House pledged to "use every tool at our disposal — military, diplomatic, law enforcement and intelligence — to try to bring Peter home to his family."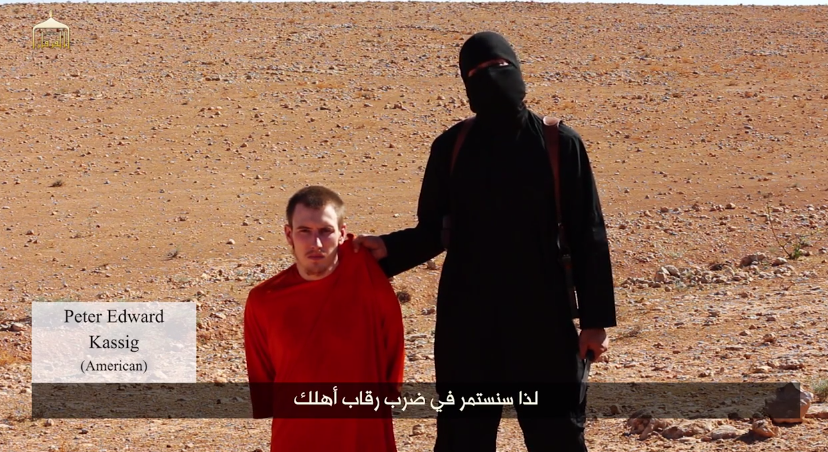 He converted to Islam while being held hostage.
Kassig's family says that his conversion happened some time after being captured, and that he changed his name to Abdul-Rahman. The family lists his name as "Abdul-Rahman (formerly Peter) Kassig."
Former ISIS hostages apparently told the family "that Kassig's faith has provided him comfort during his long captivity."
The parents refer to Kassig as Abdul-Rahman, the name he took after he converted to Islam. His father details the humanitarian work his son was doing in Syria, and the mother speaks directly to her son, telling him they love her and asking ISIS to release him.
Update — Sunday, Oct. 5, 9:50 p.m.: Kassig's parents asked that their son be referred to as Abdul-Rahman in honor of his conversion.
A former hostage told his family that Kassig converted voluntarily sometime between October and December 2013, when he shared a cell with a devout Syrian Muslim. He had previously been interested in Islam, former colleagues told his family, and observed Ramadan before his capture.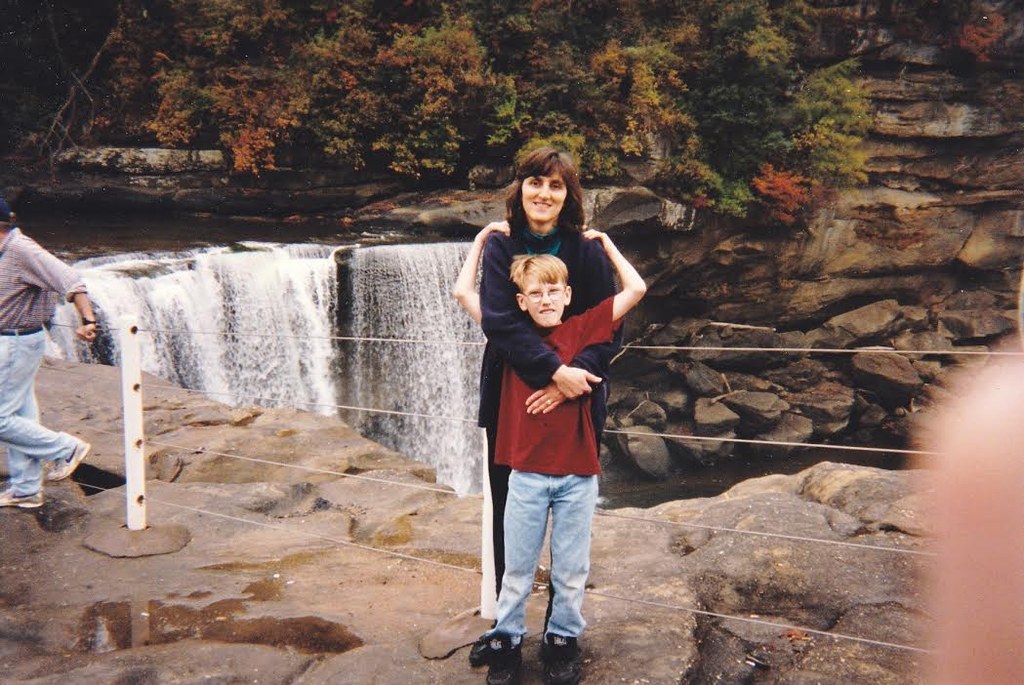 The first thing I want to say is thank you. Both to you and mom for everything you have both done for me as parents; for everything you have taught me, shown me, and experienced with me. I cannot imagine the strength and commitment it has taken to raise a son like me but your love and patience are things I am so deeply grateful for.I am obviously pretty scared to die but the hardest part is not knowing, wondering, hoping, and wondering if I should even hope at all. I am very sad that all this has happened and for what all of you back home are going through. If I do die, I figure that at least you and I can seek refuge and comfort in knowing that I went out as a result of trying to alleviate suffering and helping those in need.In terms of my faith, I pray everyday and I am not angry about my situation in that sense. I am in a dogmatically complicated situation here, but I am at peace with my belief.I wish this paper would go on forever and never run out and I could just keep talking to you. Just know I'm with you. Every stream, every lake, every field and river. In the woods and in the hills, in all the places you showed me. I love you.